2023
Tenerife LA LAGUNA's fighting spirit was not enough to prevent Vasas Óbuda's BUDAPEST win
Concentration and firmness on the net: Tenerife La Laguna had a clear roadmap against Vasas. Tenerife La Laguna tried until the last moment but ended up losing 0-3 against Vasas Óbuda. The Tenerife players were unable to stop the great Hungarian game in their visit to the Santiago Martín stadium.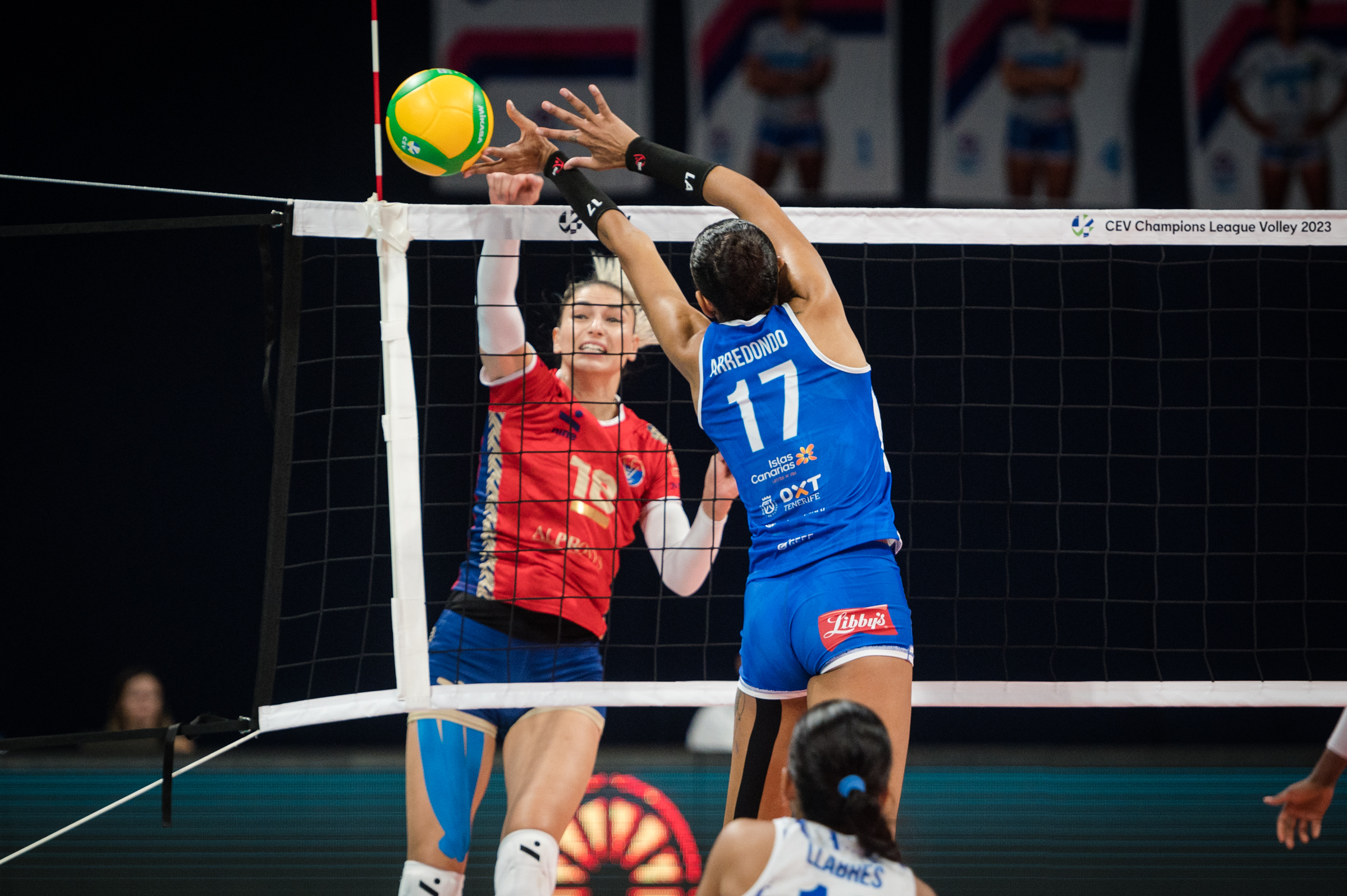 Hard fights over the net happened between the two teams
In the first set, the home team was able to redeem itself after a 3-6 deficit and put a 4-0 lead to take the lead at the Pabellón Santiago Martín. Avie Niece attacked on one leg and blocked the Hungarians (7-6). The "blanquiazules" (Blue and Whites) managed to stay in the game thanks to good reception and solid blocking. However, through their effectiveness in attack, the visitors woke up and cut the positive streak of the Tenerife team (11-17). Tenerife La Laguna could do nothing to save the first set (19-25).
During the second set, the away team's defence was practically impassable, and the reaction speed of Taylor Bannister, a 195-centimeter-tall opposite, was surprising. The coach of the Canarian team, Juan Diego García, opted to change the playmaker. Hilda Gustafsson took over from Patricia Aranda (6-13) and soon after undoing the move.
Tenerife Libby's competed and, at times, managed to outshine a team that offered a wide range of play. Although the Tenerife girls never gave up, they were unable to stop a powerful Vasas Óbuda Budapest again (13-25).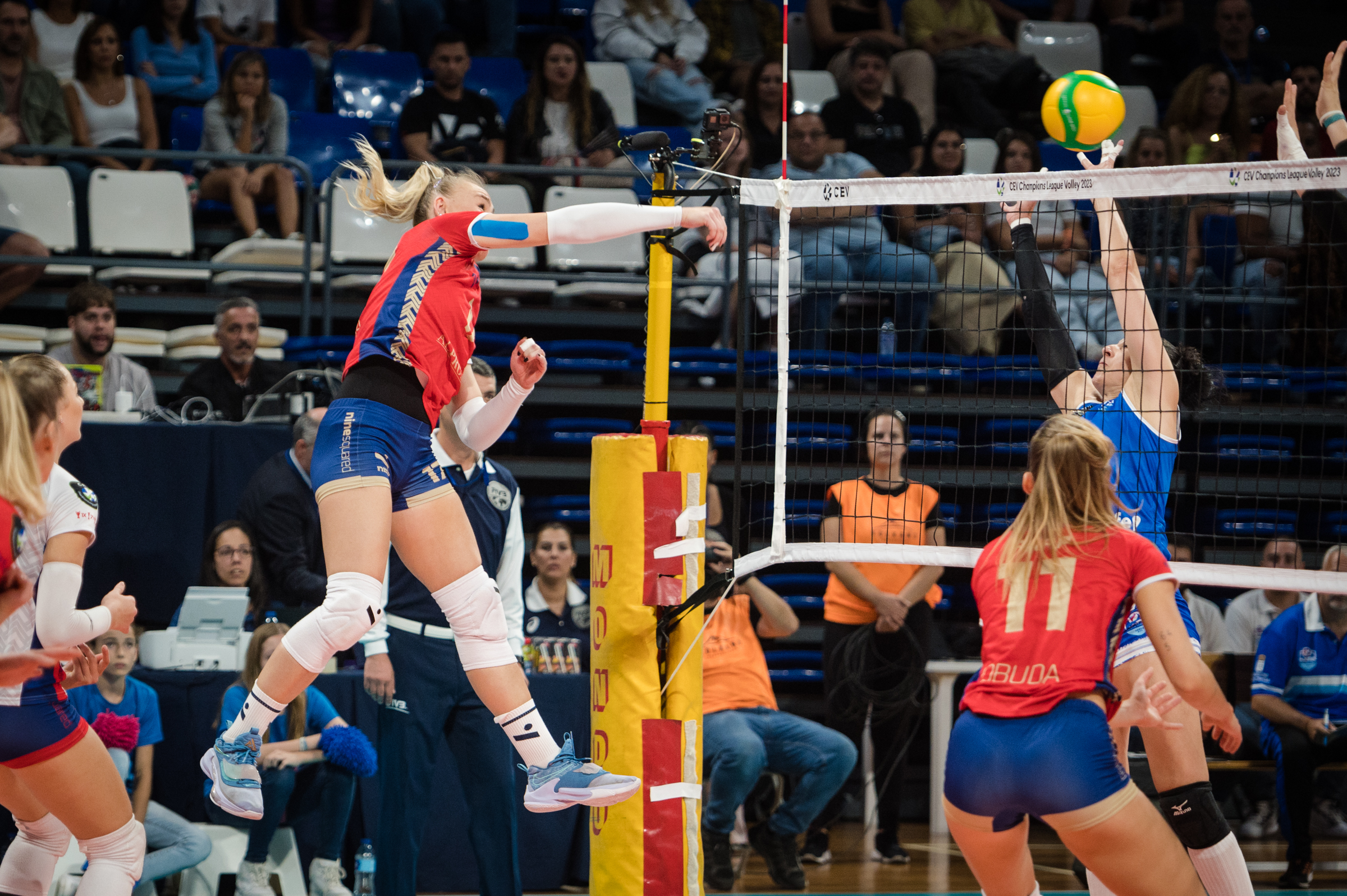 In the final set, Tenerife Libby's La Laguna pulled out all their determination to stay ahead. A great feint by Belly and a block on zone two forced Ioannis to call his second time-out of the match (16-14).
The choral performance and the overexertion on the wings, key to keep the crowd in the match. The 'lionesses' were working like a charm and now, they were the ones who managed to deactivate their opponents. In fact, Taylor Bannister fell victim to the reaction and left her place in the rotation to her counterpart Adrienn Vezsenyi (20-16). The Slovakian Karolina Fricova - who was in doubt before the start of the game - also came into the picture.
The players from La Laguna had two set points but could not find any cracks in a very reliable team and managed to close the gap to take the first leg by the fast track (24-26).