2022
European Cups 2022 Drawing of Lots offers insight into early season matchups
The Drawing of Lots for the 2022 edition of the European Cups took place today in the iconic European Broadcasting Centre in Luxembourg City, involving teams participating in the early rounds of the elite CEV Champions League Volley as well as those contesting the CEV Cup and Challenge Cup.
After a testing and difficult season, the 2022 European Cups season is witnessing a record-breaking number of participating teams with as many as 197 having registered for the club competitions.
Present on site to help with the procedures were volleyball stars Robin de Kruijf from A. Carraro Imoco Conegliano and Dragan Stankovic, who now plays for MODENA Volley, a team coached by the legendary Andrea Giani due to contest the CEV Cup in the 2021-2022 season.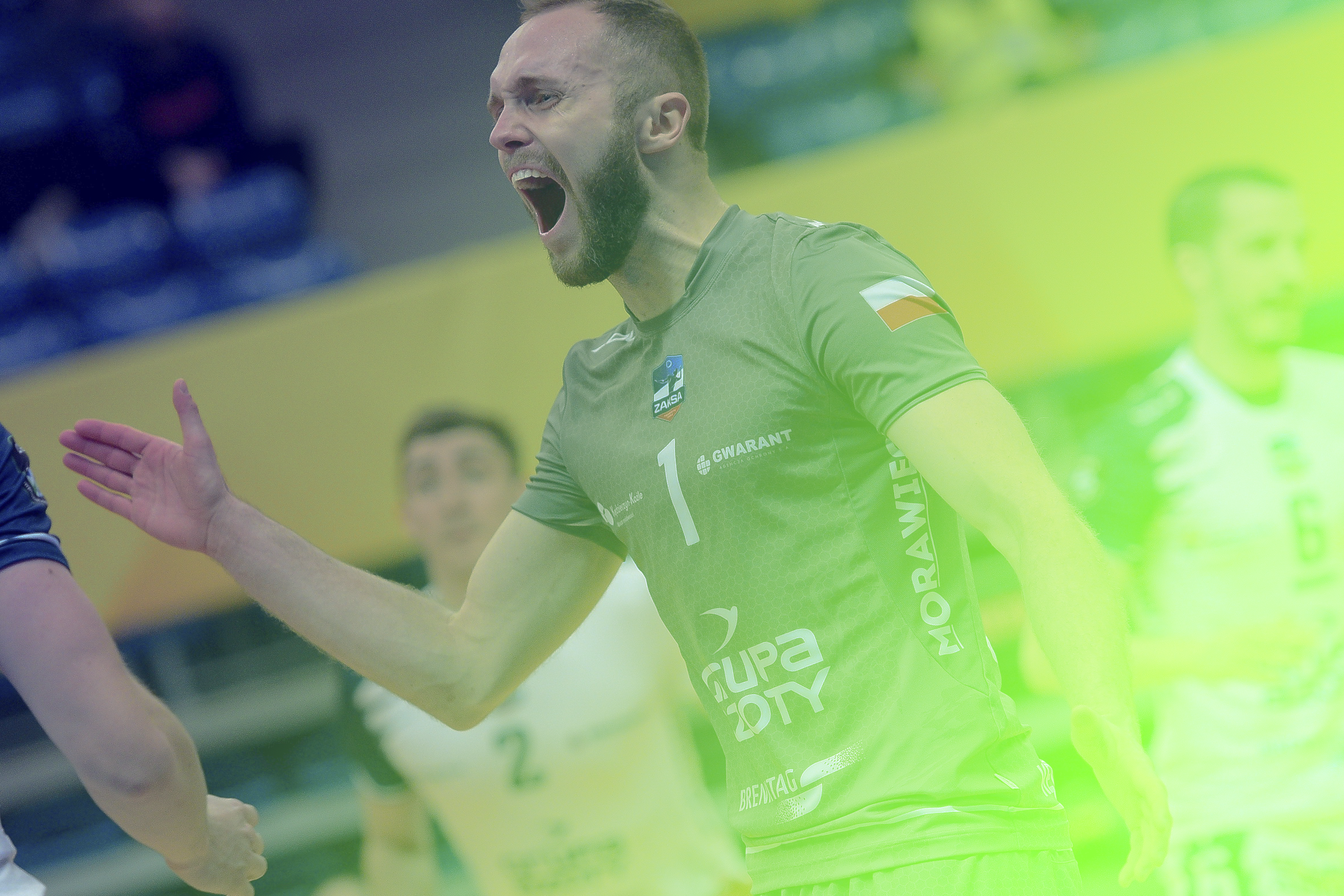 The CEV Champions League Volley
The early rounds of Europe's premiere club competition have always offered extremely interesting matchups and a high level of competition, with experienced clubs taking to the court to fight for their chance at being one of the two teams per gender to enter the elite Pool Phase of the competition.
If last year's experience is any indication, with Trentino Itas from Italy reaching the SuperFinals in Verona after starting the competition as early as the first round, it wouldn't be surprising to see teams entering the competition early reaching the higher stages once again.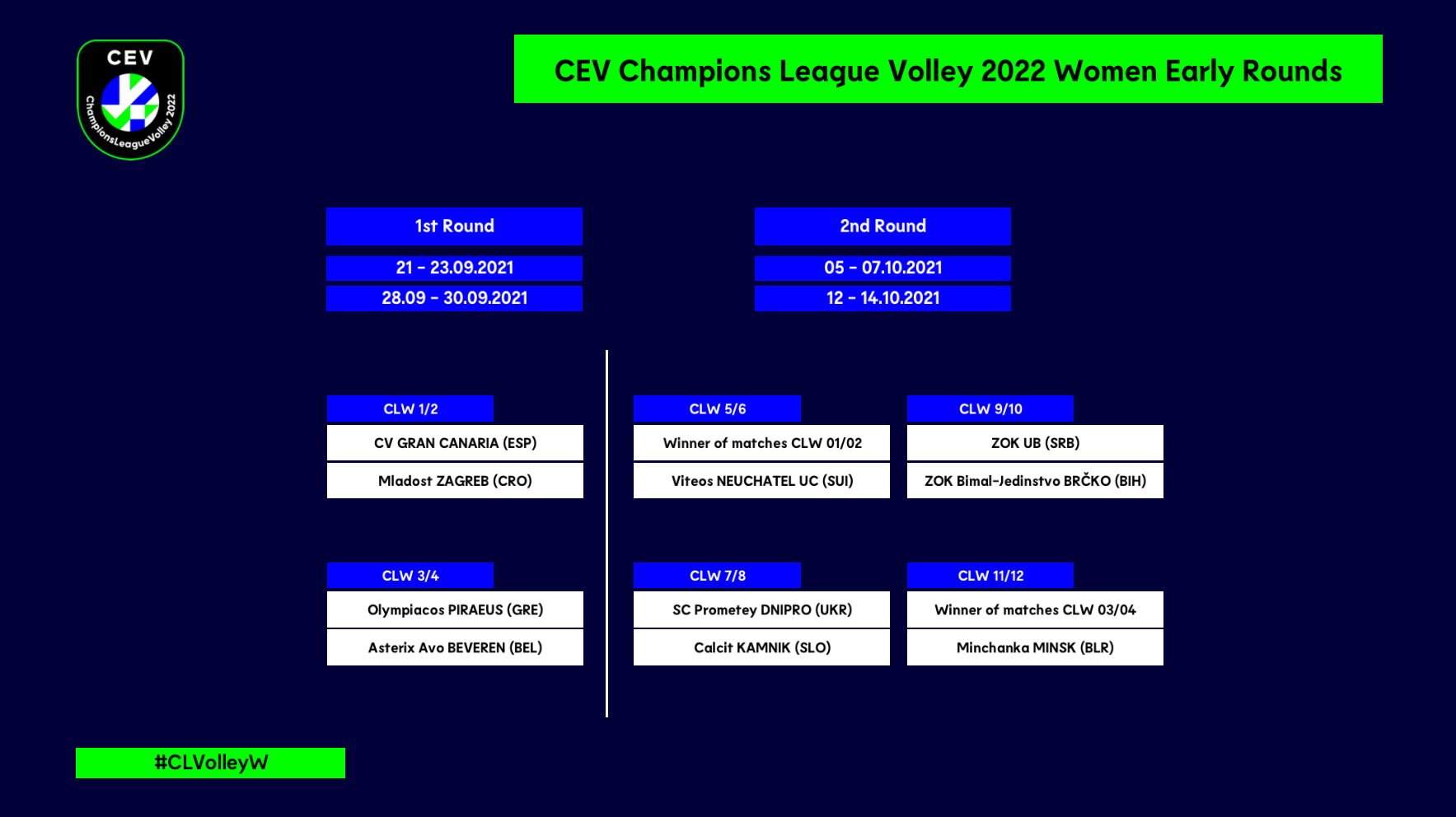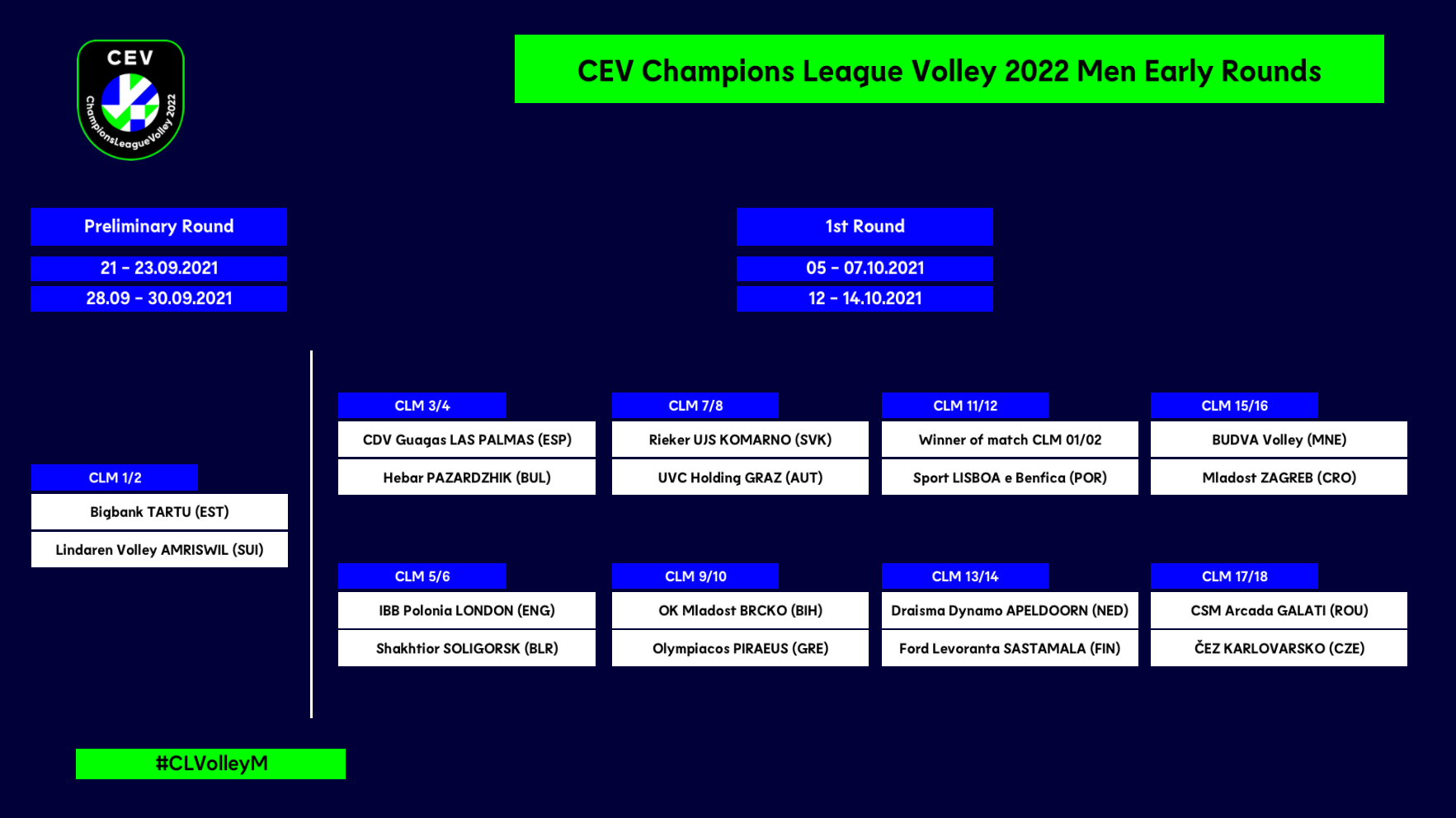 The CEV Volleyball Cup and CEV Challenge Cup
The Drawing of Lots for these two competitions have set the matchups for the Round of 32 as well as those from the Round of 16 for both genders. As can be noticed, losing teams from the Champions League will receive another chance at European success as they will be joining the Round of 32 of the CEV Cup in the Men's competition or the Round of 16 in the Women's competition.
The teams that can consider themselves luckier than the rest are those that were drawn a "BYE" which means they are automatically qualified into the next stage of the early rounds.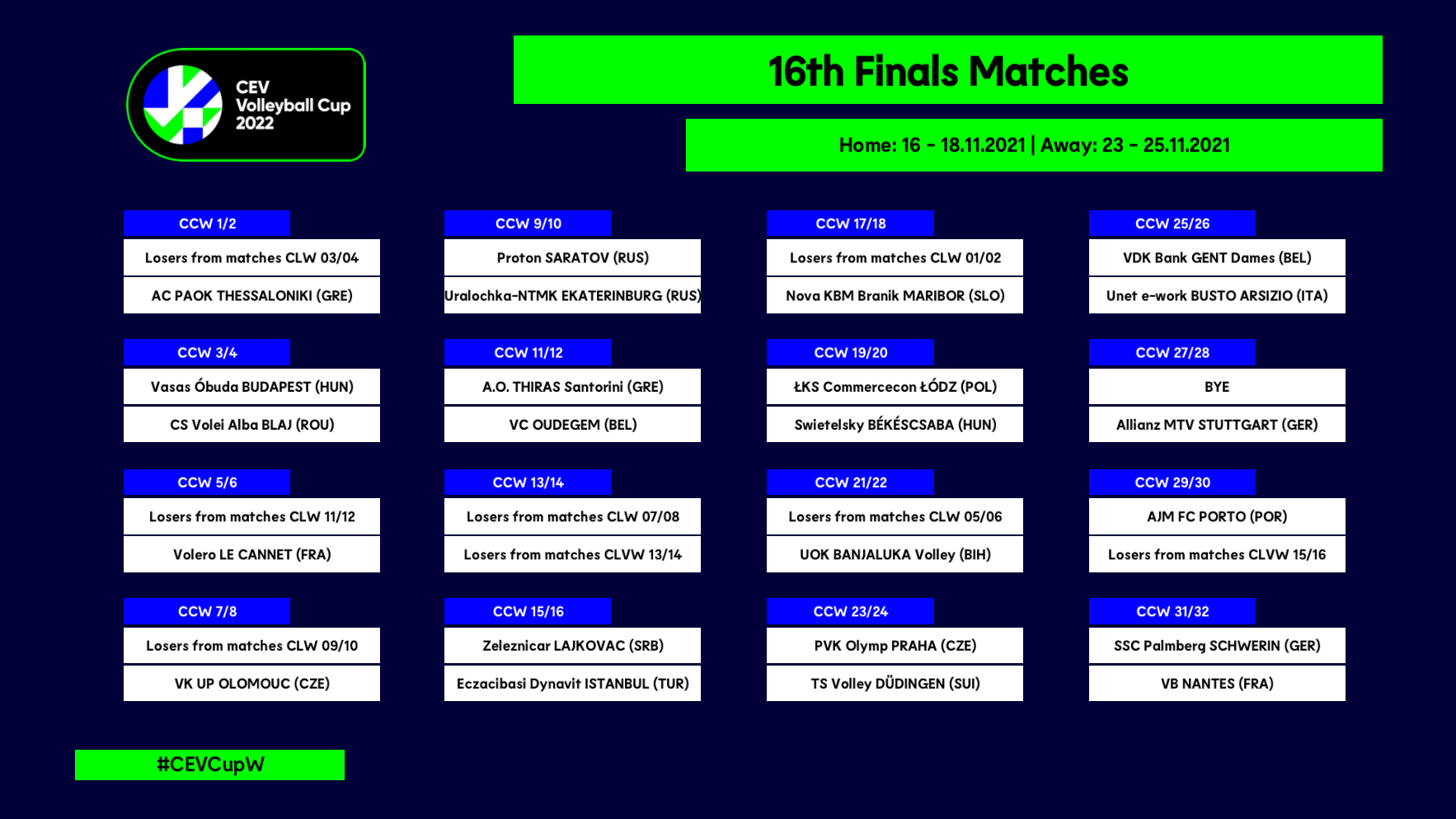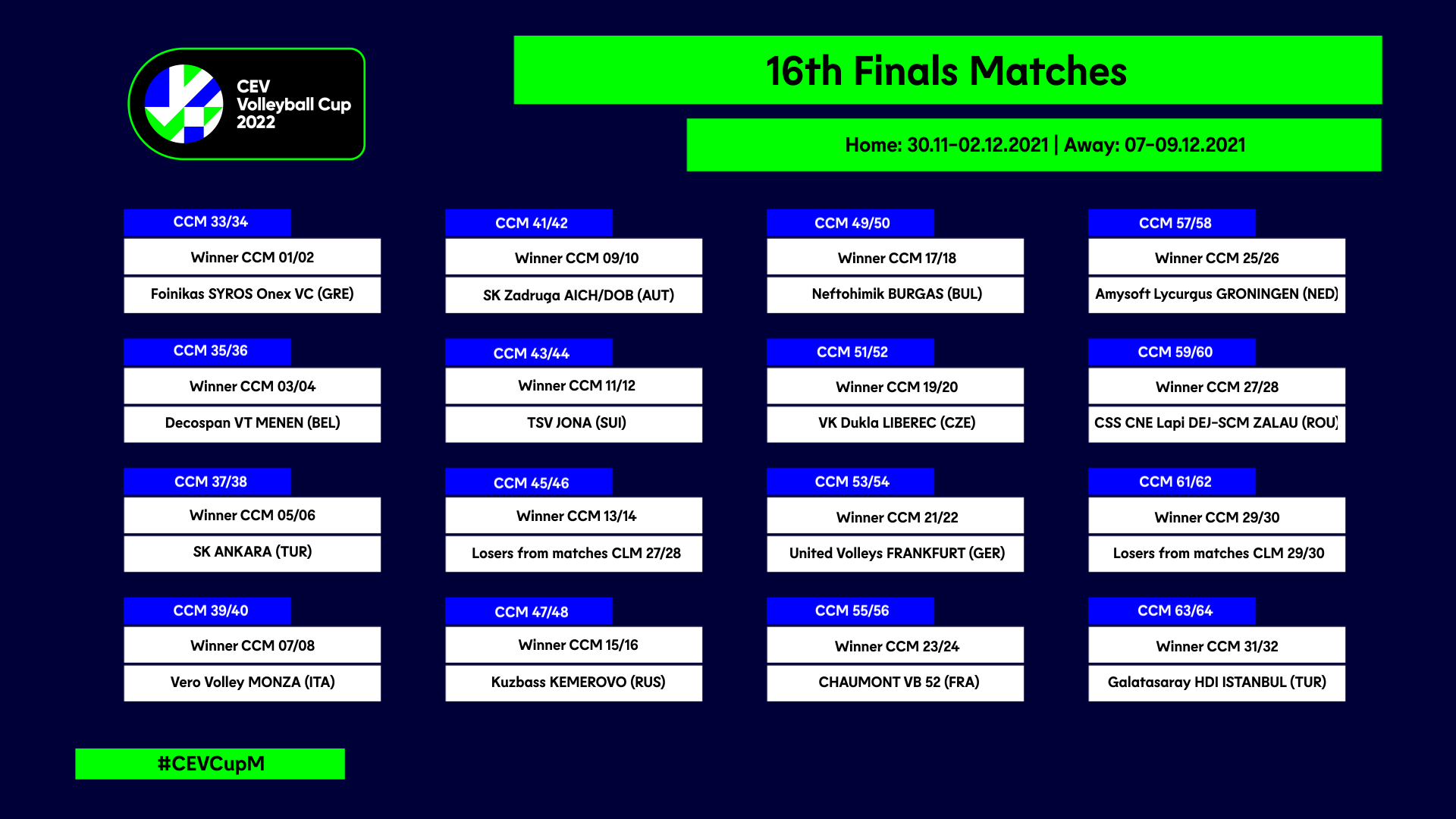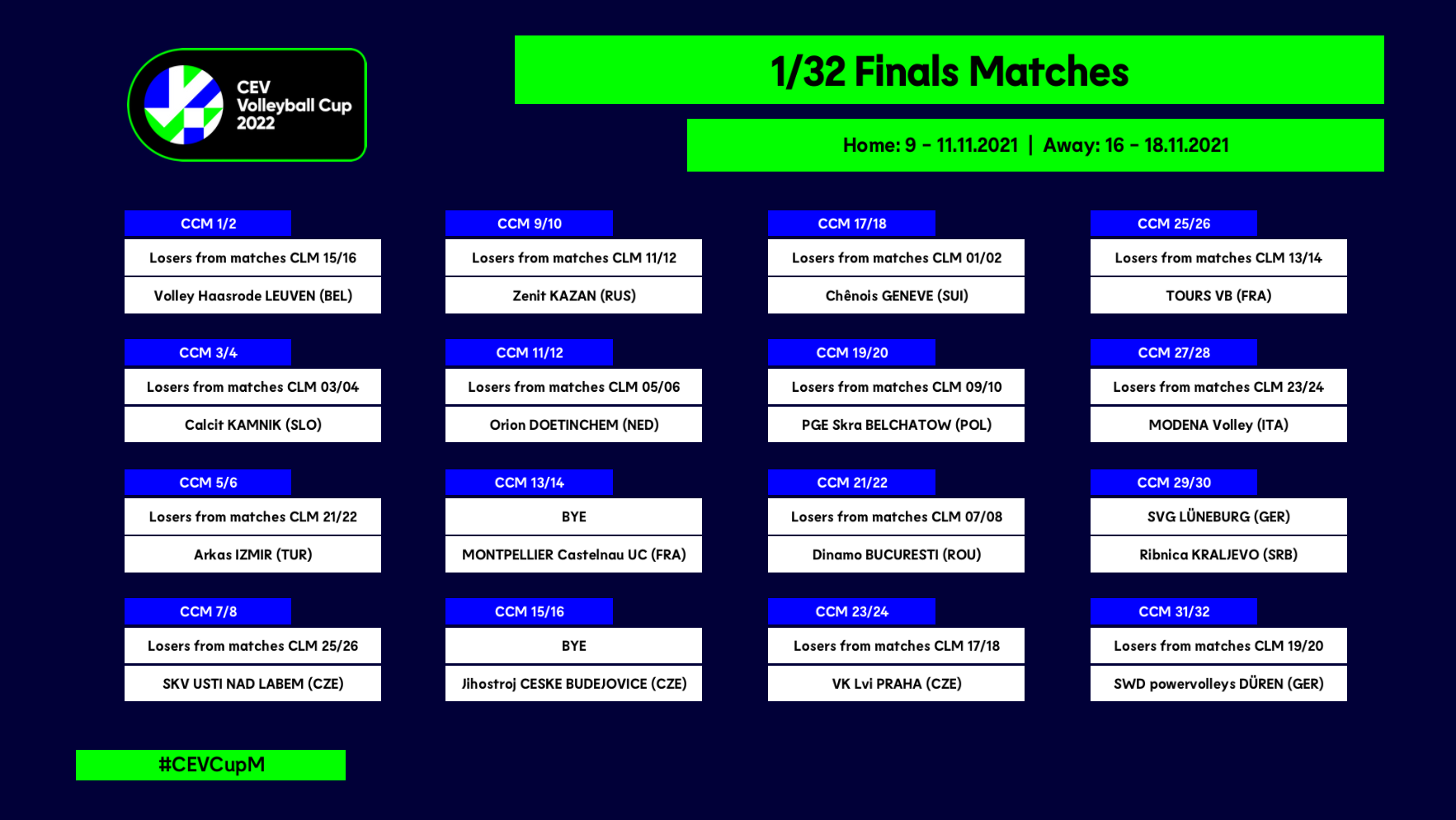 With some very big names being part of the CEV Volleyball Cup 2022, such as Zenit Kazan, PGE Skra Belchatow, Modena Volley, Tours VB on the men's side and Eczacibasi Dynavit Istanbul, Unet e-work Busto Arsizio or Allianz MTV Stuttgart on the women's side, just to name a few, the level of the competition is guaranteed to be higher than ever.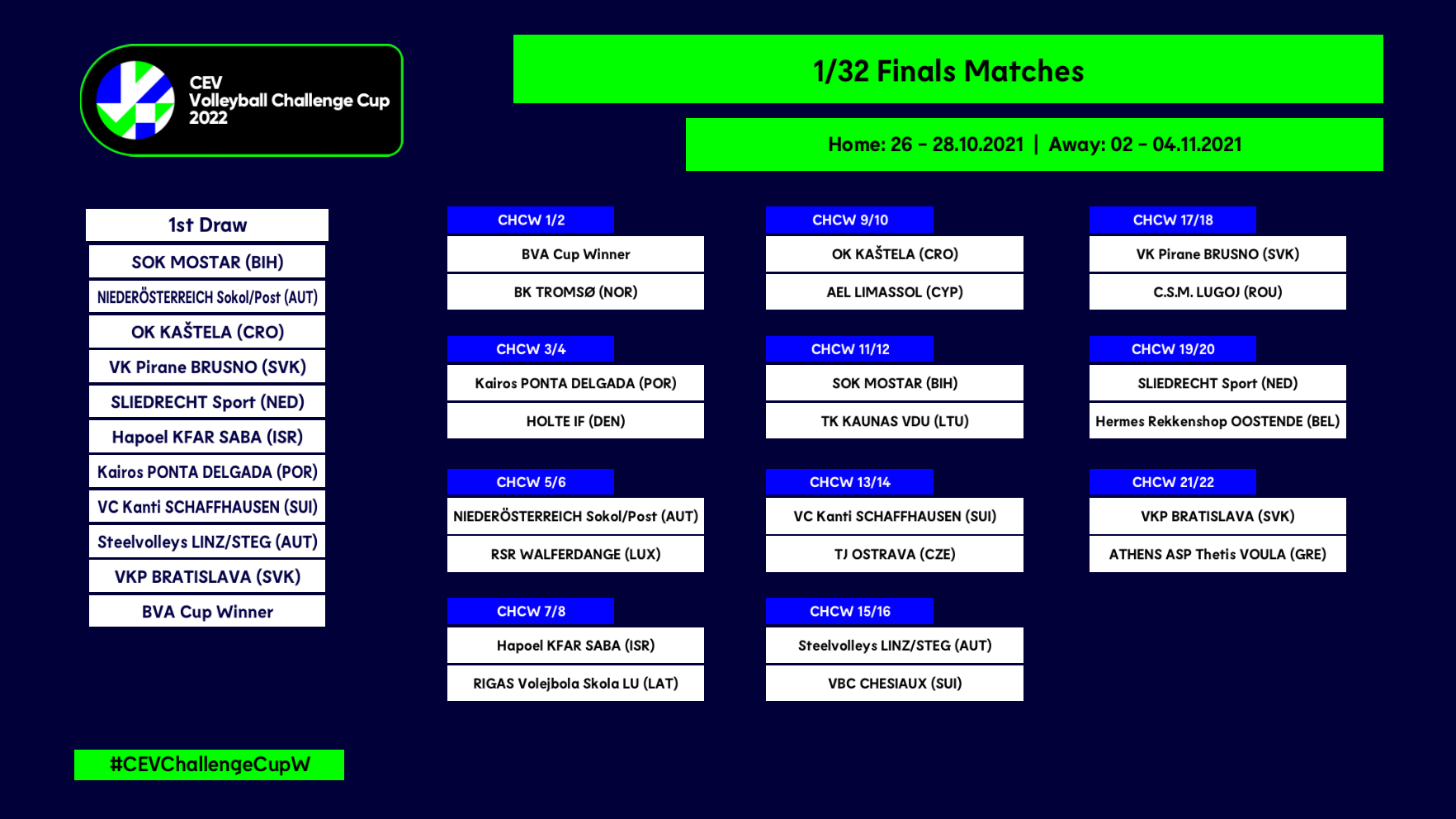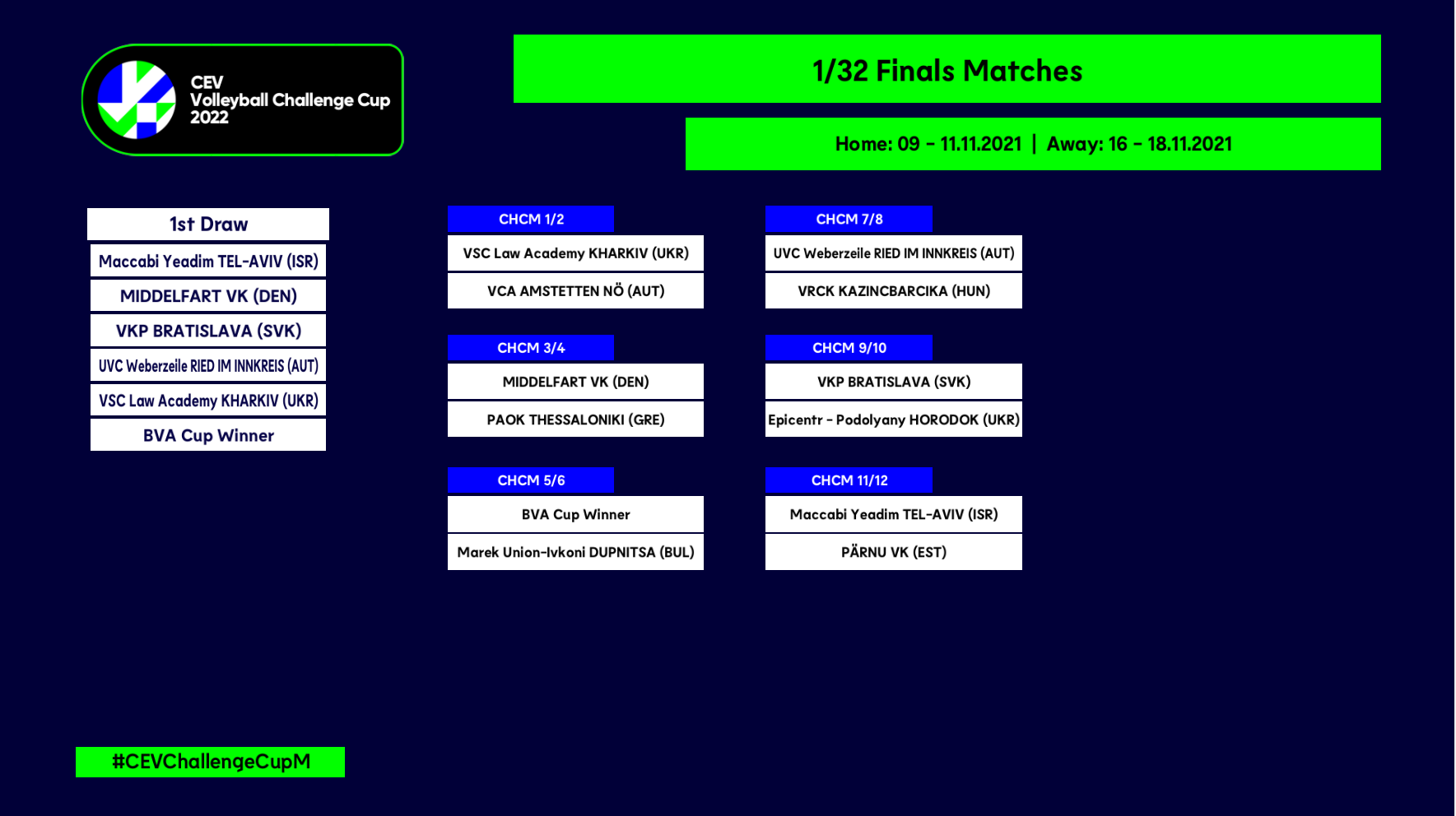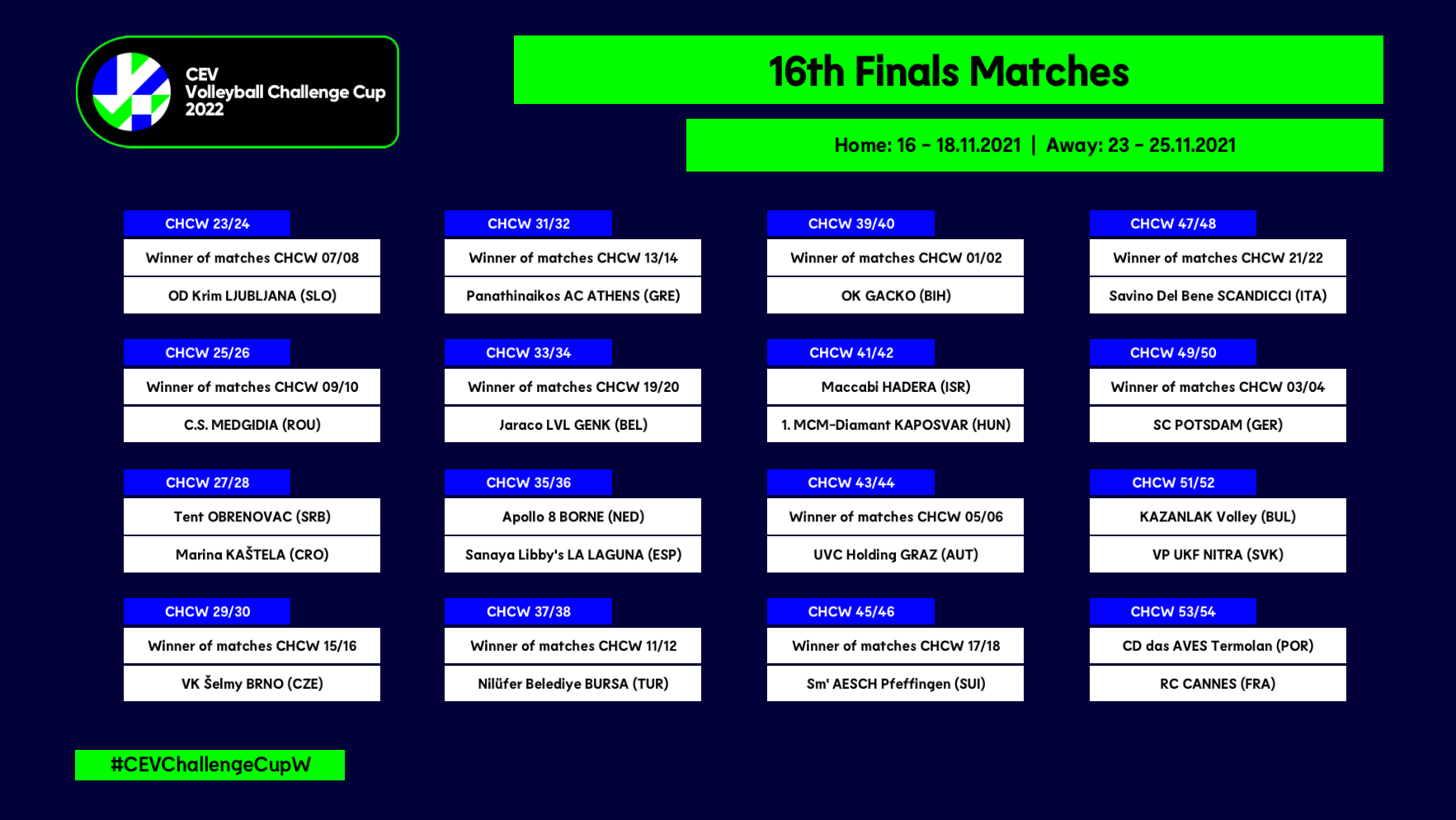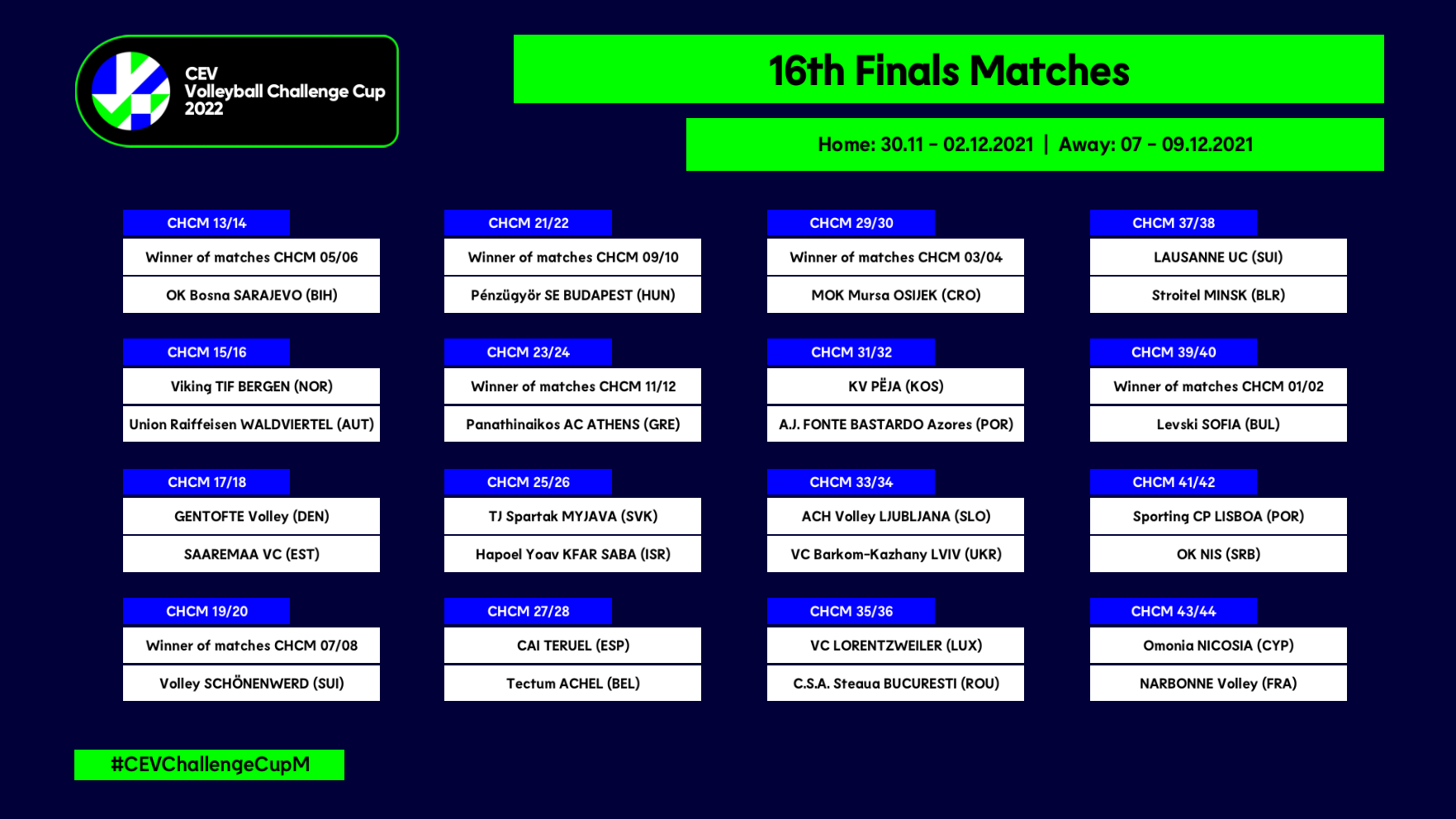 The DOL for the group stage of the CEV Champions League will be taking place on September 24 in Ljubljana, Slovenia, in conjunction with the European Volleyball Gala co-hosted by the CEV and the Volleyball Federation of Slovenia.