2022
Imoco Only a Few Sets Away from Yet Another Champions League Volley SuperFinal
News
The reigning European Champions from Imoco Volley Conegliano find themselves in a very good spot in Europe's premiere club competition, having won the first match against Monza and not having to play in the semi-finals of the competition following the removal of all Russian teams.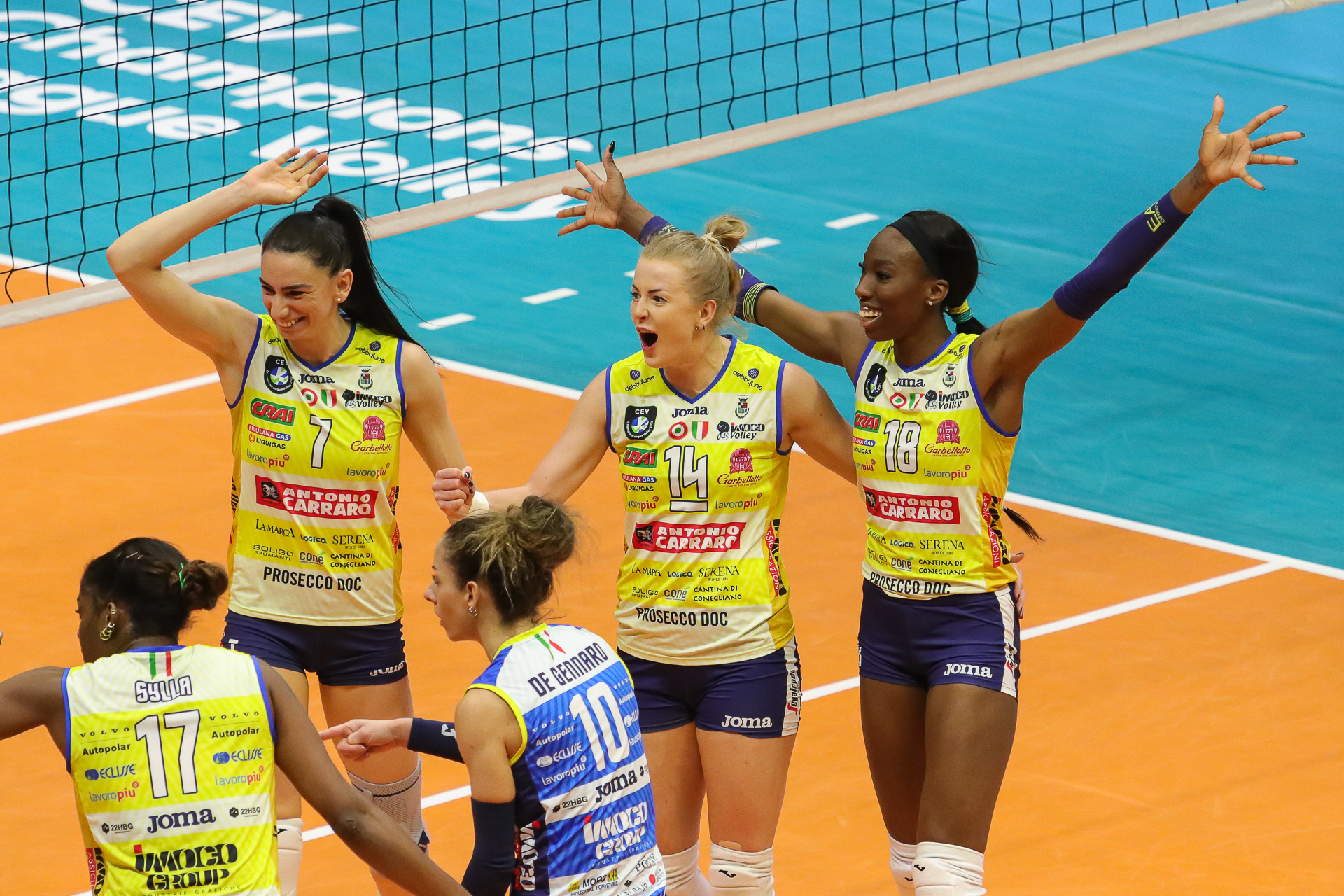 Imoco's team huddle on Monza's court
Away from home, Italian superstar player Paola Egonu continued to shine as she usually does especially in decisive matches, leading her team to an impressive win and managing 27 pts herself.
On the other side of the net, Monza was hoping that the arrival of iconic American player, Jordan Larson will give them an extra boost to push for a presence in the SuperFinal. Overall a good performance from Jordan with 16 pts to her name during the first match, the most of any Monza players, yet not enough to push her team. They will be hoping for more today.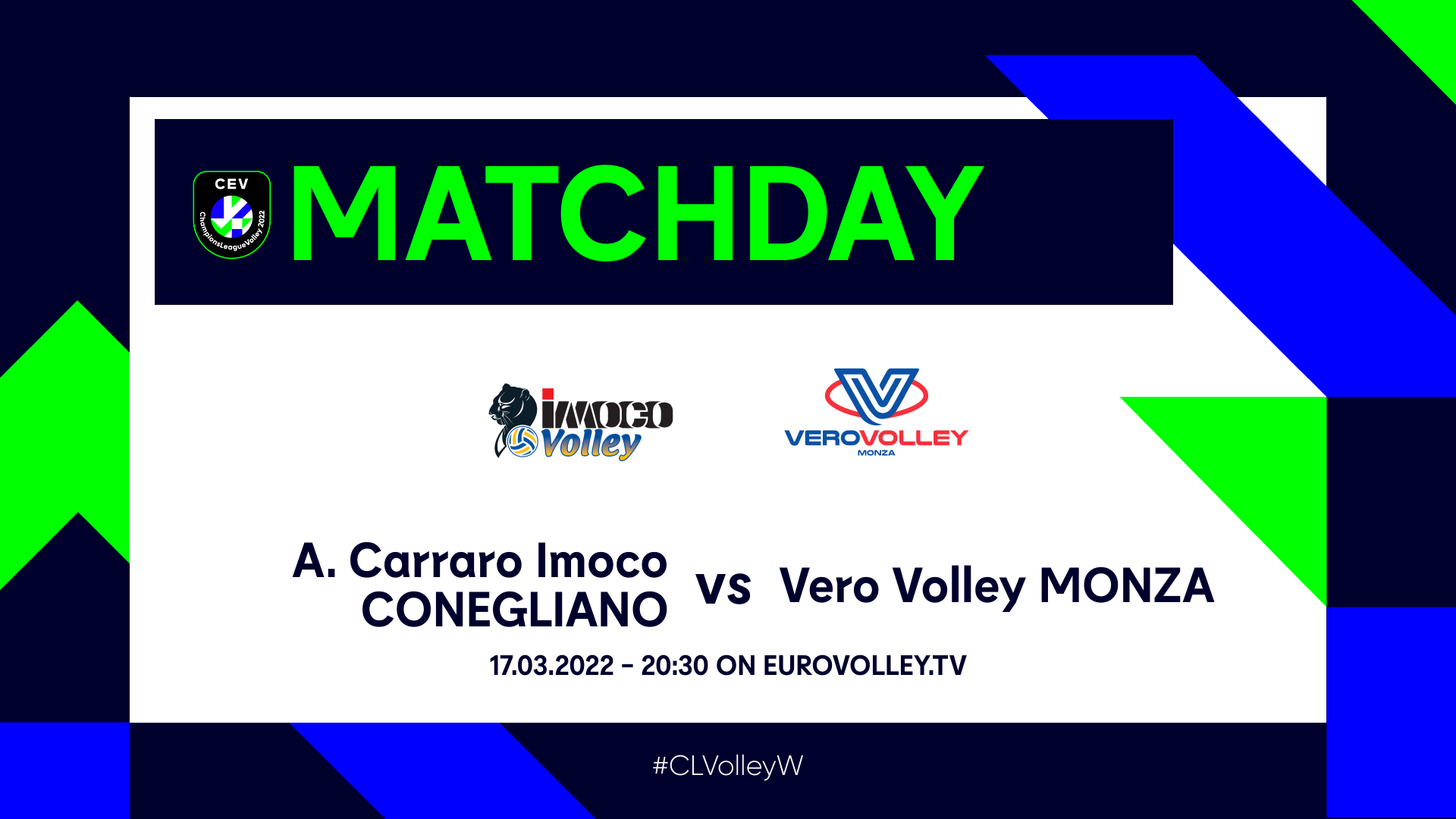 Reaching the quarter-finals in their debut season is already a remarkable achievement for Monza, however reaching the SuperFinals would mark even more milestones, with no other newcomer having reached the final stage of the competition since 2016 and they would also become the 10th Italian team to play Champions League final.
Here are the Full Highlights of last week's match!
Imoco is definitely more accustomed to these heights of continental volleyball, having already played the final three times before. If they do manage to reach it once again they will be in with a chance to become only the fourth team in history to win back-to-back Champions League titles, after RC CANNES (2001/02, 2002/03), Volley BERGAMO (2008/09, 2009/10) and VakifBank ISTANBUL (2016/17, 2017/18).
Dive deeper into the experience of this match by visiting our dedicated Match Centre.