2022
Vakifbank Istanbul Wins the SuperFinals to Become the Best Team in History
It's official, Vakifbank Istanbul is now the best team in CEV Champions League Volley history after winning their fifth title tonight, fending off a stern opposition from Imoco Volley Conegliano in just four sets.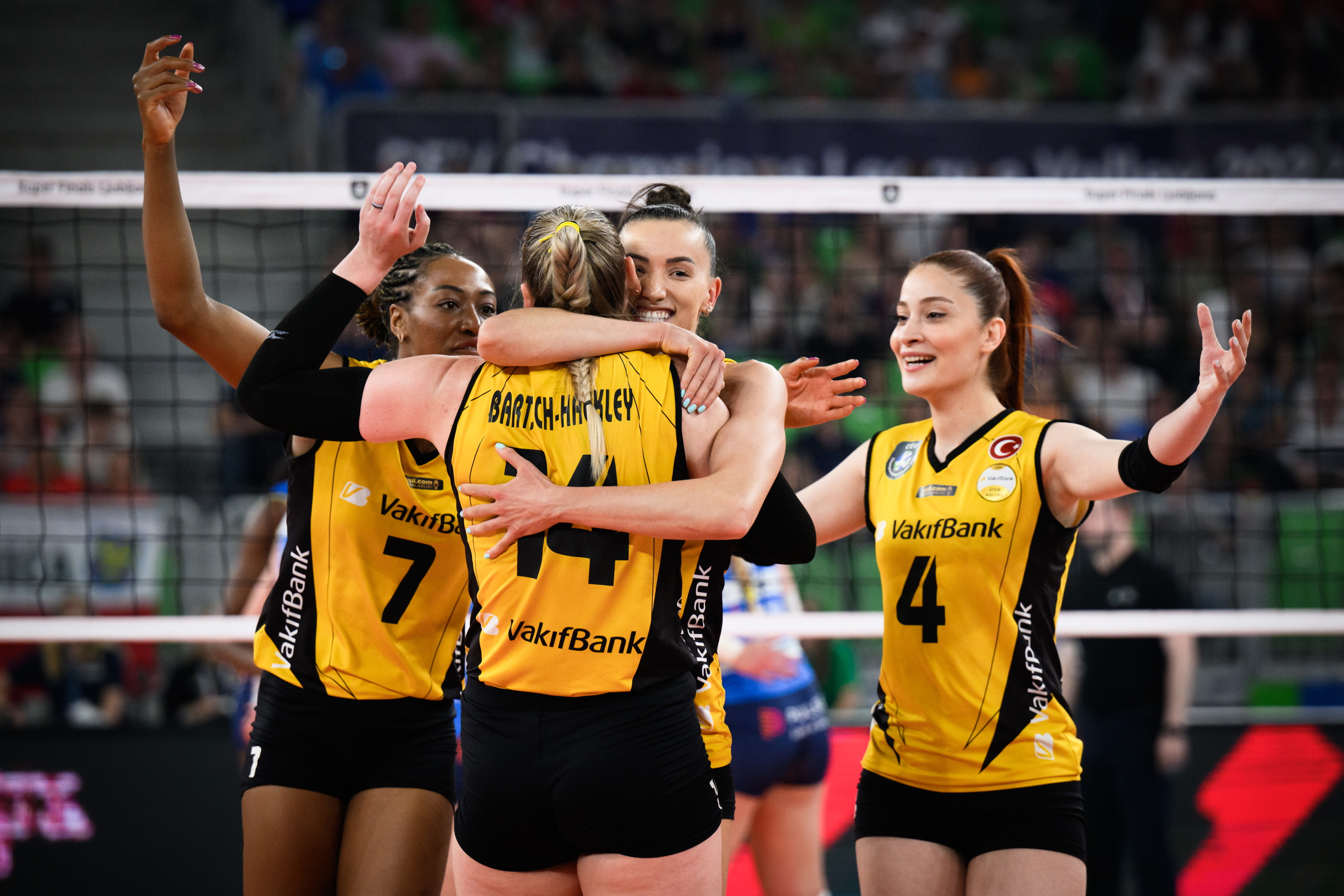 A loud crowd supporting all sides came to the Stozice Arena in the Slovenian Capital of Ljubljana to witness yet another top SuperFinals event between two sides that have created a rivalry long awaited by everyone.
After losing the final last season against the same opponent, Vakifbank and its coach, Giovanni Guidetti came into this match determined to reclaim their crown and that determination was visible from the first serve. Going forward into the match, Vakifbank seemed to be a step above Imoco, all up until the second part of the third set which saw the Italians putting up a real fight and getting back into the Final by taking the set.
In the end, it was the Brazilian magician, Gabi Guimaraes that took the bull by the horns and pushed her team to a stunning win, one that will be celebrated for days and months to come.
On the other side of the net, Daniele Santarelli had called this SuperFinal a "Last Dance" for his team, a group of players that had brought Imoco Volley to new heights but that will now go through massive changes in their roster. It wasn't meant to be today, but we surely expect the "new Imoco" to continue to be one of the best teams in Europe. What a match! Congratulations to both teams and their fans!
Visit the dedicated Match Centre for more details and photos.