2023
Battle at the Top of Pool A in the Super Match of the Week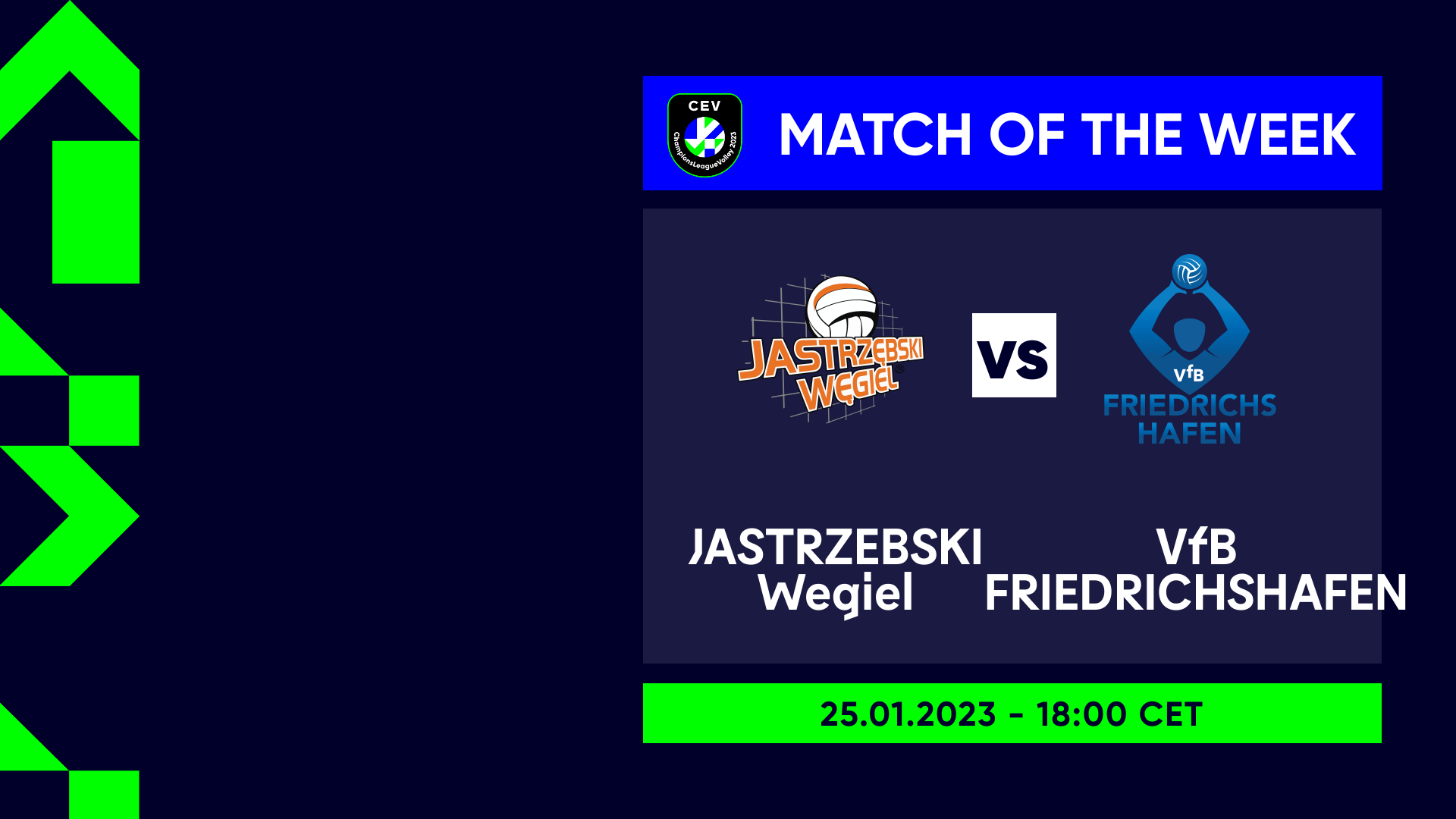 Their opponent in today's Super Match of the Week, Germany's VfB Friedrichshafen has been going through its best phase in the Champions League in recent times, winning four of their five matches and qualifying for the playoff phase.
Despite not having anything at stake in terms of qualification, this match promises to be one of the most entertaining we have seen so far given the lack of pressure that comes from not having to worry about the result.
Quick stats
They have met 5 times before in the Champions League
Wegiel's 4 wins against VfB Friedrichshafen is their highest tally against one single team (tied with wins vs Zenit Kazan)
VfB Friedrichshafen has not won against Polish opposition since 2009 (14-match losing streak)
More interesting facts and the possibllity to vote for your winner HERE.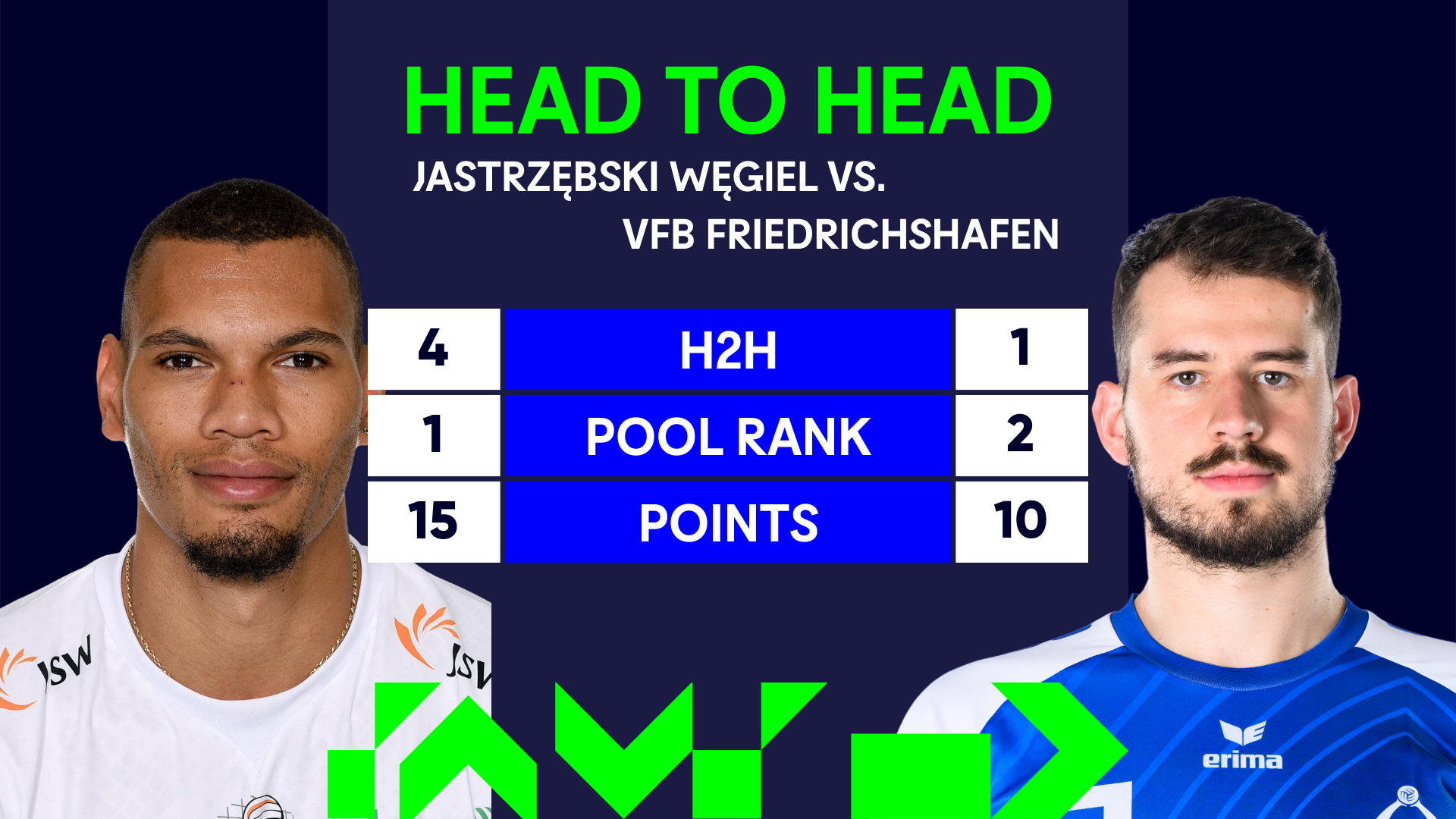 All remaining nine matches of the final leg in the pool phase are also schedule to take place today with a seat in the quarterfinals and the playoff places still undecided.