2023
Big Challenge For Halkbank, Quarterfinals Continue in Italy
Author:
Alperen Bakırlıoğlu
This weekend is the last opportunity for #CLVolleyM semifinalists to prepare and challenge themselves before the first semifinal clashes, and both Halkbank and Perugia have reasonably anticipated matches.
The Turkish semifinalist of the CEV Champions League Volley, Halkbank Ankara, will face Ziraat Bankasi Ankara in the 22nd round of the Turkish Efeler League.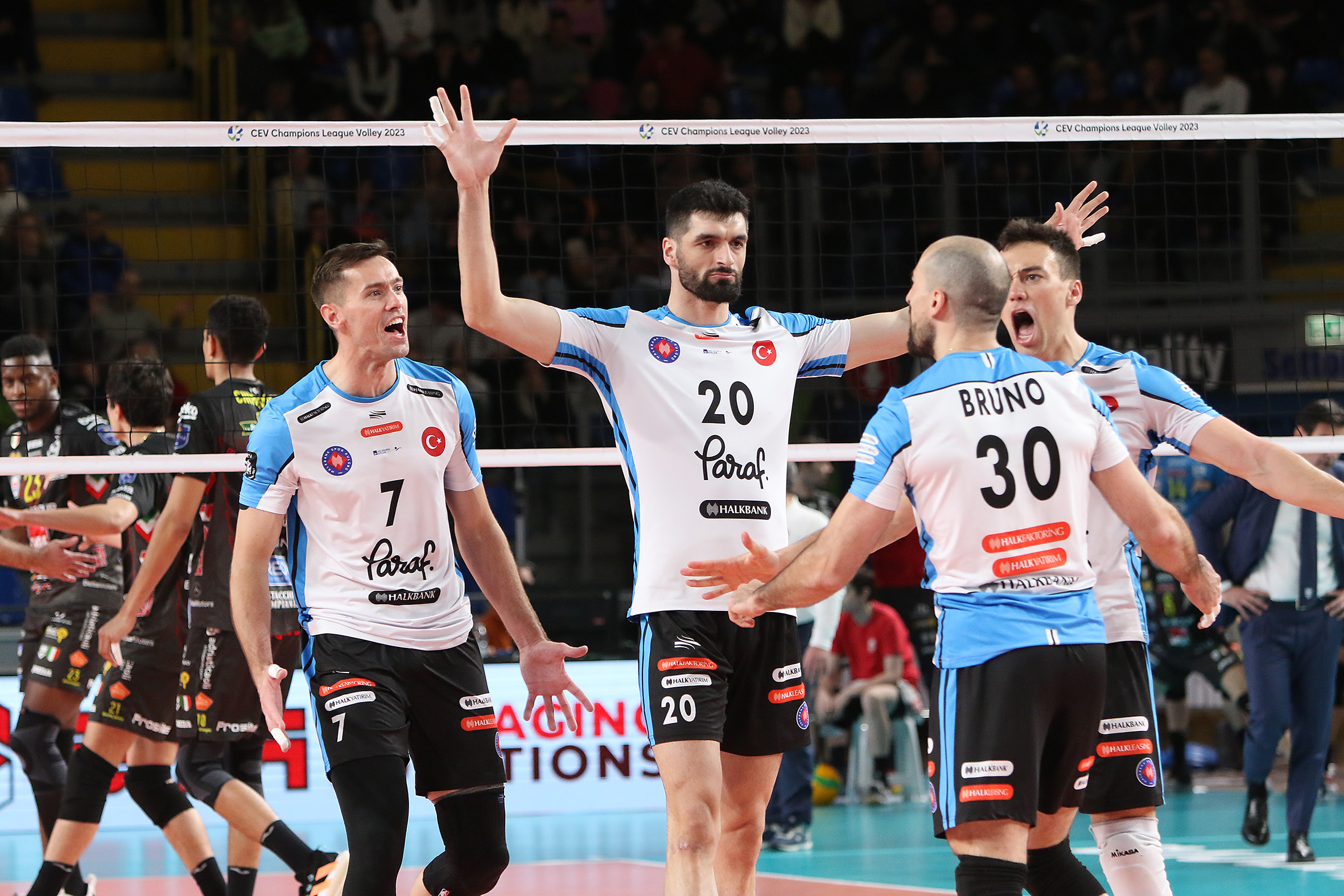 Halkbank had only one defeat in the 21 matches they played so far and is currently at the top of the standings with 58 points. Their closest follower, Ziraat Bankasi, received 19 victories and 54 points. The result of the clash will not change the ranks of both teams; however, winning this battle is crucial for Halkbank to test their level and gain mental strength.
Italian national league will continue with the third leg of the quarterfinals. The only Italian team in the CEV Champions League Volley semifinals, Sir Sicoma Monini Perugia, will host Powervolley Milano.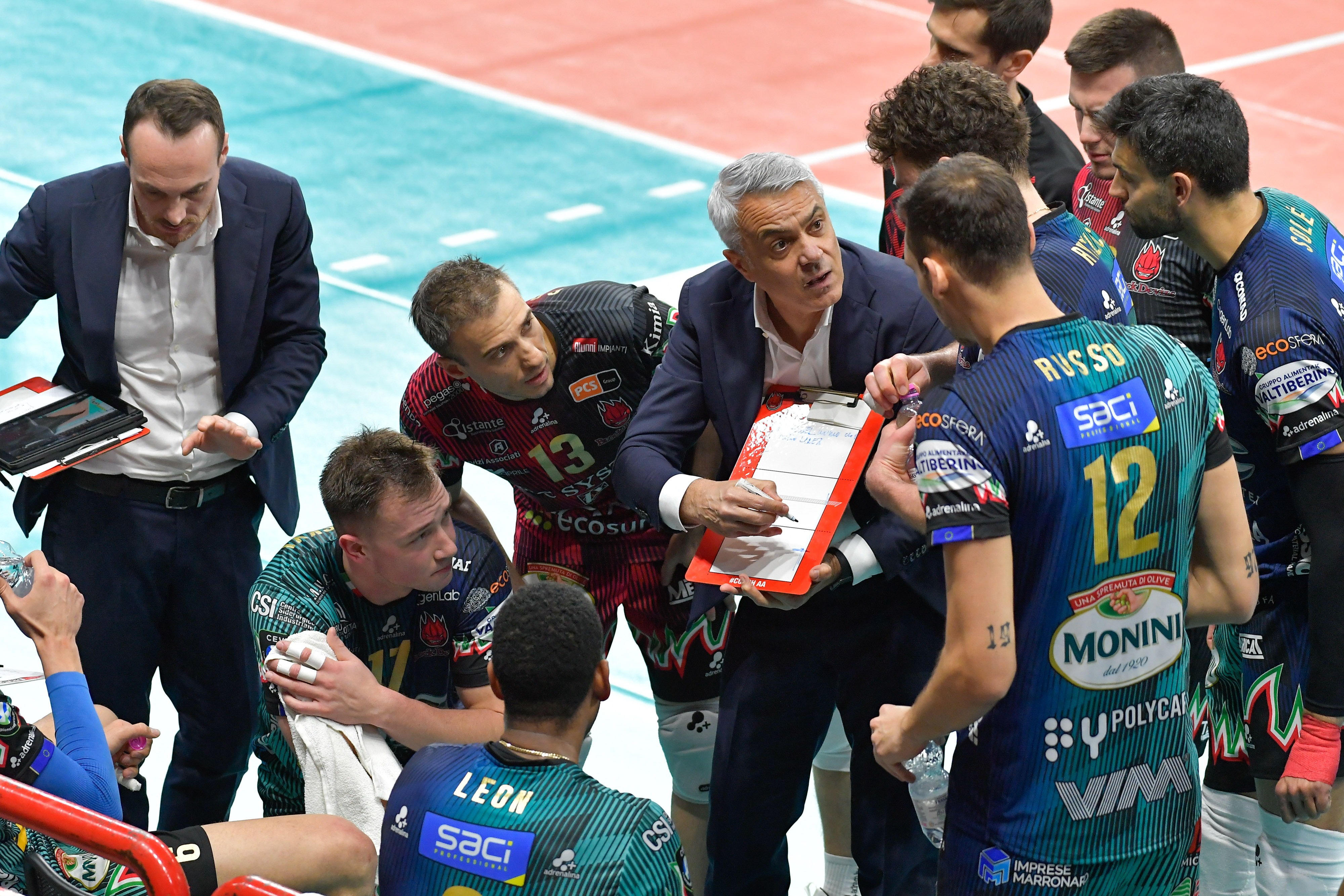 After becoming victorious with a clear score of 3-0 in the first match, Perugia suffered defeat in a five-set-thriller, and the series tied 1-1. Thus, the winner of the clash will take an important advantage in advancing to the semifinals.
The other quarterfinal matchups are also worth following as well: Itas Trentino will play against Monza to get ahead by 2-1 in the series, while Modena Volley and Cucine Lube Civitanova seek to secure their spots by winning the third battle as well to win the series by 3-0.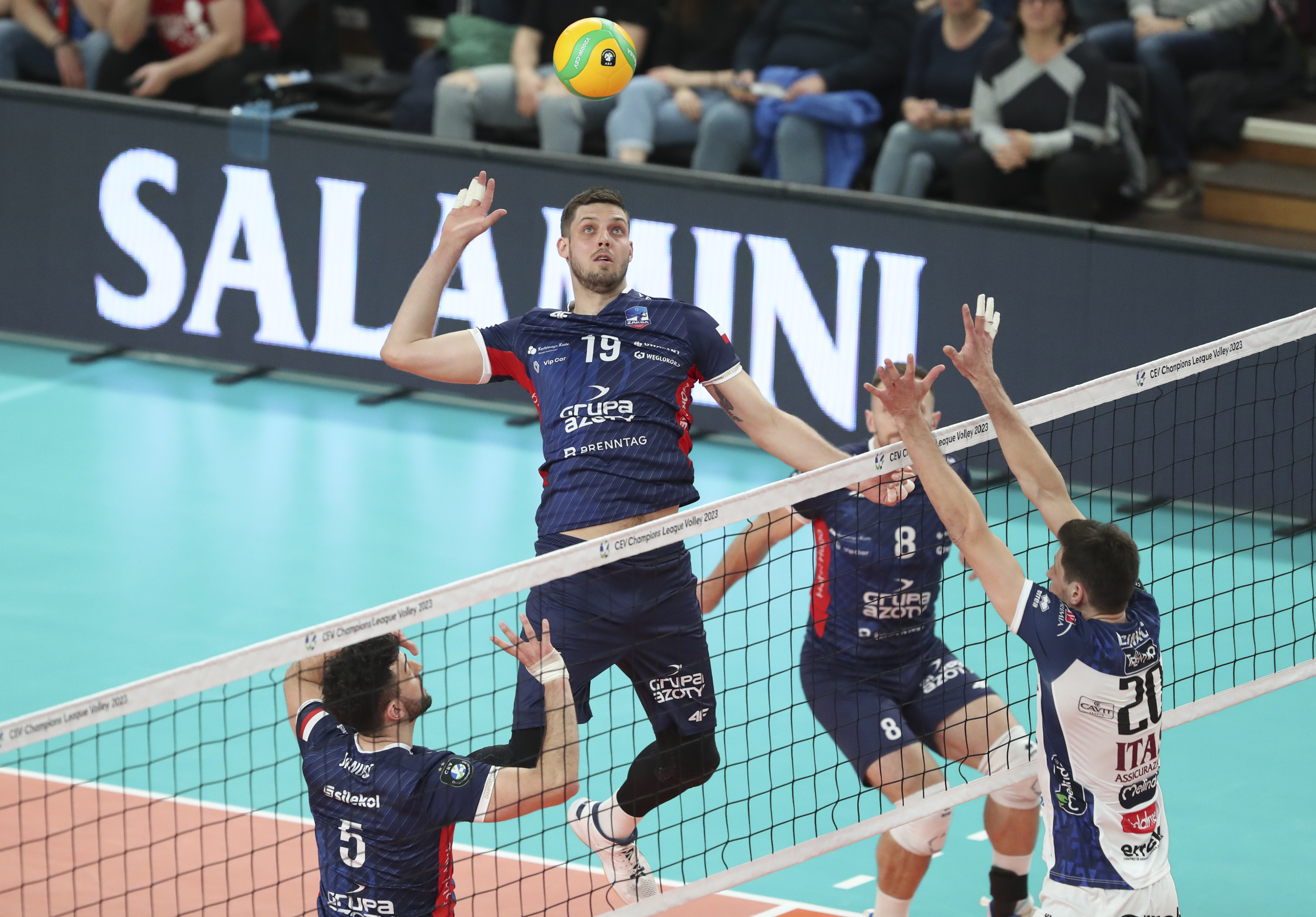 It will be a relatively comfortable weekend for Polish semifinalists of #CLVolleyM: The reigning titleholders of Europe's most prestigious tournament, Grupa Azoty ZAKSA Kedzierzyn-Kozle, will host GKS Katowice in the 29th round of the Polish PlusLiga. ZAKSA is currently fourth in the overall standings, and the goal is, of course, apparent: Winning the clash and taking the 21st victory to continue rising to higher places.
Another semifinalist of the CEV Champions League Volley, Jastrzebski Wegiel, also has a precise aim: They will meet Czarni Radom this weekend, and undoubtedly they want to pass their opponents to feel stronger before their first clash against Halkbank in the #CLVolleyM semifinals.
In their domestic league clashes, Halkbank and Perugia will certainly test and improve their games against strong opponents and be more ready for their first #CLVolleyM semifinals. On the other hand, ZAKSA and Jastrzebski sides will have relatively easy games with clear victory goals.