2023
Chemik Police did the job right in the #SuperMOTW
Author:
Victoria Georgieva
Grupa Azoty Chemik Police did their job right in this week's #SuperMOTW after adding another 3 points to their records in Pool E. The players of head coach Radosław Wodzinski outclassed in three sets in the Bulgarians of Maritza Plovdiv, thus saving their chances to finish on top of the Pool. To do so, however, they will have to face in direct clash the Turkish of Eczacibasi Dynavit ISTANBUL in the last leg of the pool phase of #CLVolleyW (due to take place next week). Martiza Plovdiv, on the other hand, struggled again with delivering consistency in their performance and remain without a set won in this year's edition of Europe's top club competition.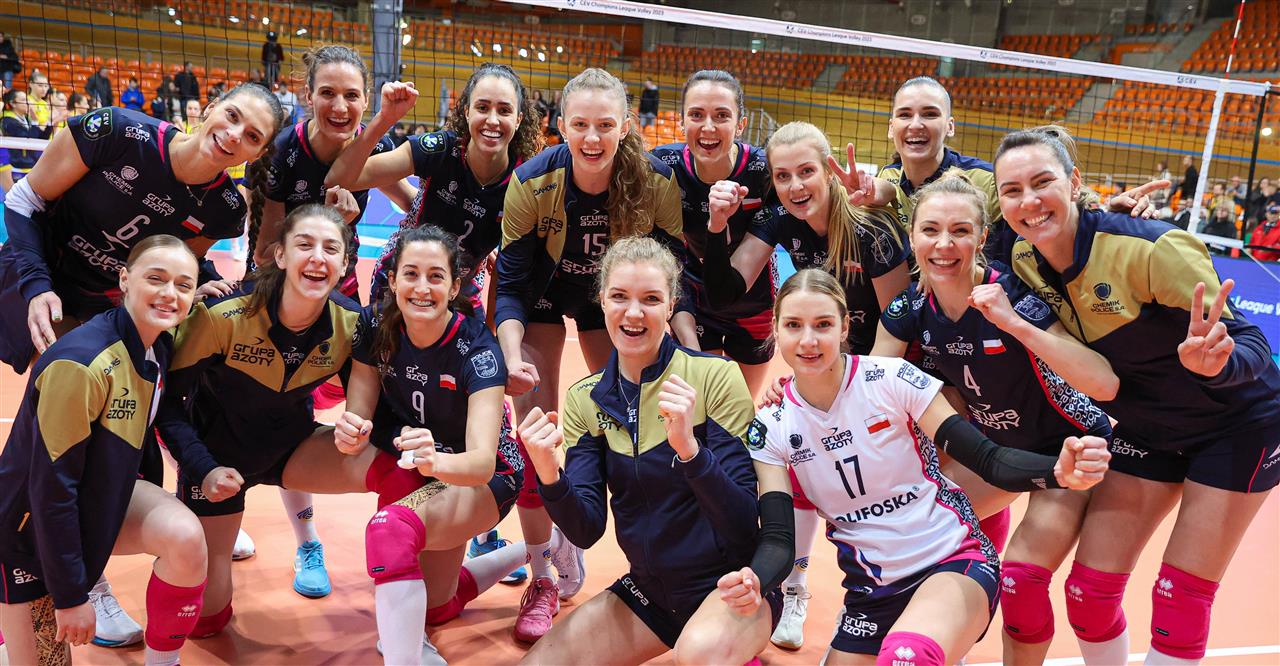 The Poles outclassed the hosts on all Volleyball components, finishing the game with 34 winning spikes (to 25), eight kill blocks (to four) and 10 aces (to three). 
Maira Cipriano Claro from Chemik and Iva Dudova from Maritza both finished as top scorers, recording 10 points each. Agnieszka Korneluk with nine points (three kill blocks) was chosen as MVP of the game. 
The Bulgarians, however, caused some problems to Police's defence in the beginning of the match. The players around head coach Borislav Krachanov were breathing down their opponents' necks until 14-14, when as many as three successful blocks by the Polish team made the difference. The hosts let some unforced errors affect their game, and Chemik seized their opportunities, opening in their favour. 
Inspired by the set win, the guests took an early leadership in the second set (2-6) and gradually built up a bigger point difference, not allowing to their opponents to reach the double digits (25-9). It was the bad reception by Maritza that made them suffer in this set. 
Chemik stormed in the beginning of the third set, leading at 5-0. Despite Maritza's wake up call (7-9), the guest were able to show resistance and keep their point difference to eventually congratulate themselves with the victory.
"Obviously, these are our abilities for now. The experience our young players have been gaining during these matches certainly contributes to their development. After all, our players' growth is the most important thing. Hopefully, as we continue working, the better results will start coming."
Borislav Krachanov
Head coach of Maritza Plovdiv
"I think all the players of our team know what to do and played really well. So we are happy with the three points we earned here."
Agnieszka Korneluk
Middle blocker of Grupa Azoty Chemik Police, MVP of the match