2023
Decisive Week Ahead in the Men's Champions League
The CEV Champions League Volley 2023 Men's competition is heading into its last leg of the pool stage, all matches scheduled to take place this Wednesday, January 25th. With the new playoff phase added to this year's calendar, things are more interesting than ever before going into the last leg with still a lot to play for before pulling the curtains on this round of the competition.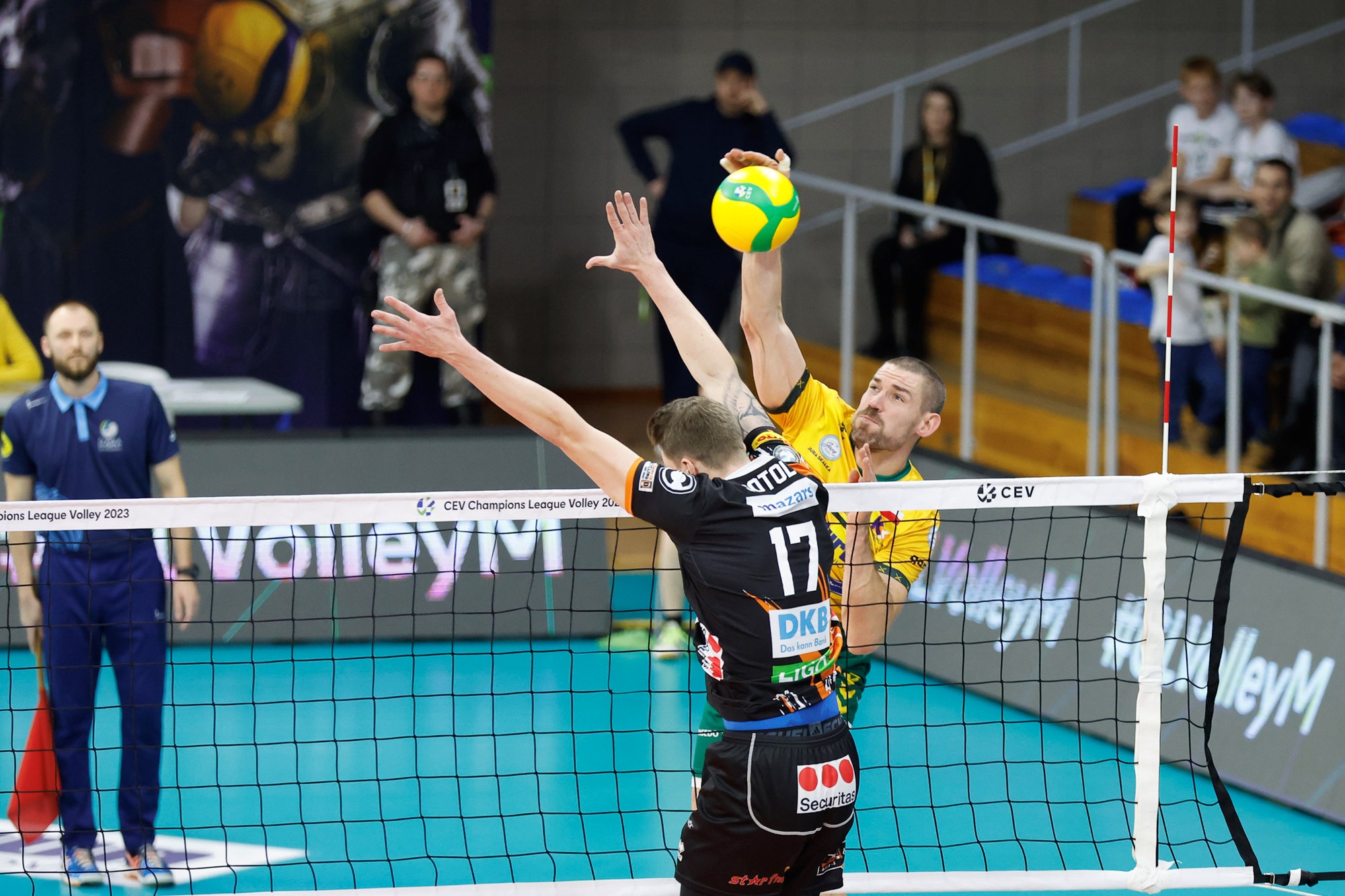 Aluron vs Berlin in their first encounter of the season
The addition of the playoff phase between the pool and the quarterfinals rounds means that the first ranked teams of each pool will automatically book a spot in the quarterfinals, leaving three more places available.
For those three places, the second best-ranked teams and the best third-ranked team of the pool phase will be battling it out in home/away matches following the 1 vs 6, 2 vs 5 and 3 vs 4 system of pairing.
Before heading into the final leg, four teams have already booked their place in the quarterfinals, with all the Italian teams dominating their respective pools: Jastrzębskie Węgiel (Pool A); Cucine Lube Civitanova (Pool C); Trentino Itas (Pool D) and Sir Sicoma Monini Perugia.
Türkiye's Halkbank Ankara is in pole position to occupy the final direct ticket into the quarterfinals, as they get ready to host the worst-ranked team of Pool B, Hebar Pazardzhik, a team they have beaten 2-3 away from home earlier in the season.
However, despite the situation in the pool still not being fully decided, the remaining match from Pool B, between Berlin and Aluron will most likely be deciding which of the two will be heading into the playoffs from the second place in the pool or as the best third ranked team.

Streaming schedule on EuroVolley.TV
In Pool A, things are already decided with Poland's Jastrzebski in first and VfB Friedrichshafen occupying second place and heading into the playoff. The team going into the playoff from Pool C will be decided this week with Knack Roeselare being just ahead of Tours VB in second place on matches won, but having to face pool winners Civitanova in their last match.
Pool D offered us a continuation of the biggest rivalry in men's club volleyball in recent years, between the superfinalists of the last two editions of the Champions League. Trentino Itas came out on top, this time around and are heading into the quarterfinals, while Grupa Azoty has secured its place in the playoff as the best-ranked team of their pool.
Lastly, ACH Volley Ljubljana and Ziraat Bank Ankara will be facing each other this week to decide who will be the team heading into the playoff from Pool E.