2023
Drawing of Lots in Brussels to Kick Off Revamped CEV Champions League Volley Season
Following a full summer of beach volleyball and national teams competitions, volleyball fans can now switch their attention to yet another exciting season of club volleyball and it all starts today with the Drawing of Lots of Europe's premiere club competition, the CEV Champions League Volley 2023.
The Drawing of Lots will be live on our Facebook Page and YouTube Channel today, 16th September, starting at 6 pm CEST.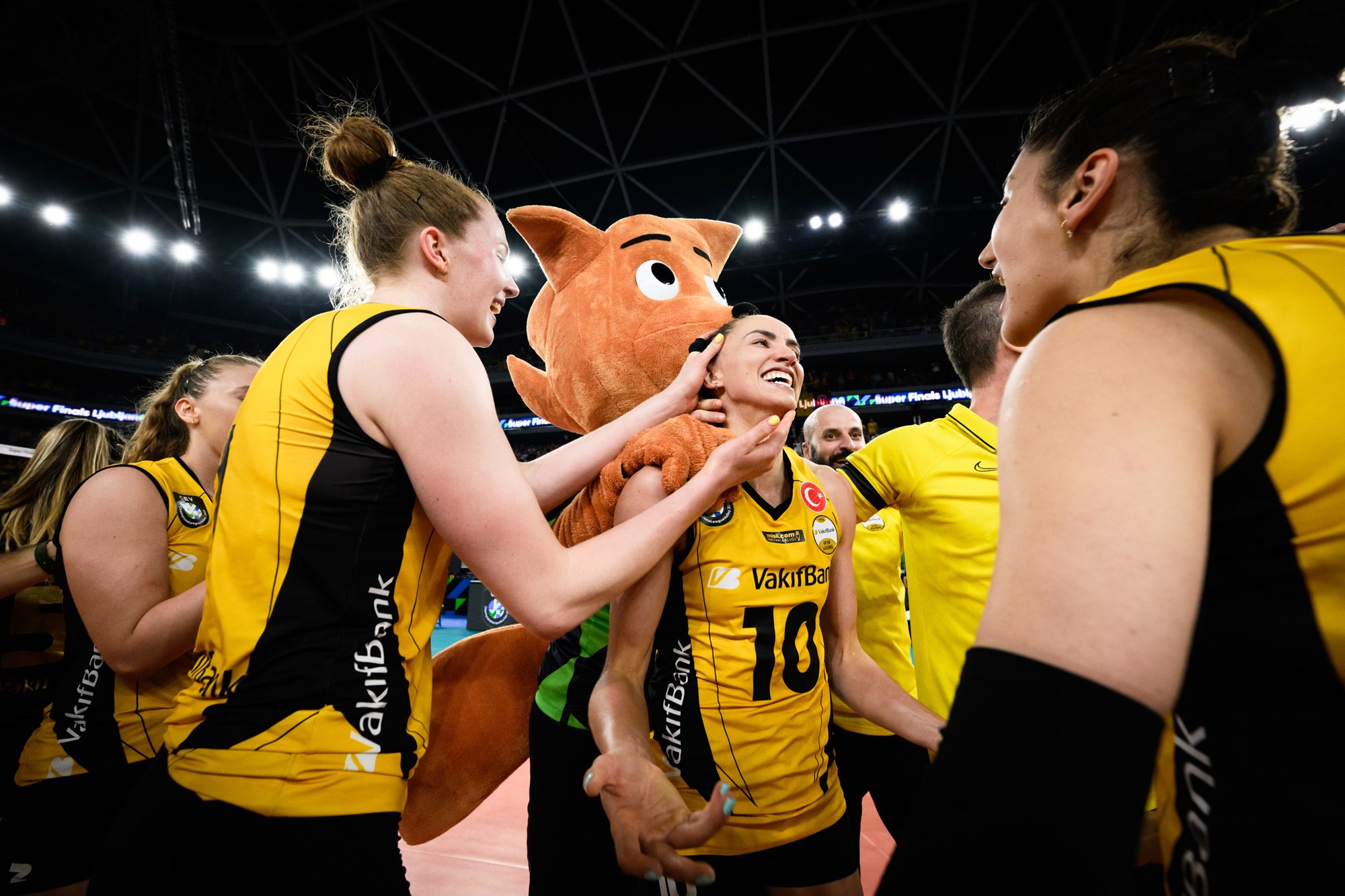 As with previous seasons, the competition will feature 20 teams per gender, competing in five pools of four teams each, using the double round robin system, meaning every team will be facing its opponents twice in the pool phase, home and away.
For this season, eighteen men's teams as well as seventeen women's teams are directly seeded in the 4th Round of the competition, based on the relevant CEV Champions League ranking. The remaining spots will be filled in by the teams making it through the early rounds scheduled to start as soon as next week.
However, thi season brings a significant upgrade in how the competition will unravel with the introduction of a new play-off phase, to be played upon the completion of the 4th Round matches.
Let's take a look at what this means for this year's CEV Champions League Volley in the video below.
Seeded Teams Women's Competition
Cup 1: A. Carraro Imoco CONEGLIANO  (ITA); Vero Volley MONZA  (ITA); VakifBank ISTANBUL  (TUR); Fenerbahçe Opet ISTANBUL  (TUR); Grupa Azoty Chemik POLICE  (POL)
Cup 2:  Igor Gorgonzola NOVARA  (ITA); Eczacibasi Dynavit ISTANBUL  (TUR); Developres RZESZÓW  (POL); ŁKS Commercecon ŁÓDŹ  (POL); Volero LE CANNET  (FRA);
Cup 3: Volley MULHOUSE Alsace  (FRA); Allianz MTV STUTTGART  (GER); SC POTSDAM  (GER); CS Volei Alba BLAJ  (ROU); C.S.M. TARGOVISTE  (ROU)
Cup 4: Maritza PLOVDIV  (BUL); SC "Prometey" DNIPRO  (UKR); Winner CLV 2nd  Round (CLVW 09/10); Winner CLV 2nd  Round (CLVW 11/12); Winner CLV 3rd  Round (CLVW 13/14)
Seeded Teams Men's Competition
Cup 1: Cucine Lube CIVITANOVA  (ITA); Sir Sicoma Monini PERUGIA  (ITA); Grupa Azoty KĘDZIERZYN-KOŹLE  (POL); JASTRZĘBSKI Węgiel  (POL); BERLIN Recycling Volleys  (GER)
Cup 2: TRENTINO Itas  (ITA); Aluron CMC Warta ZAWIERCIE  (POL); VfB FRIEDRICHSHAFEN  (GER); SWD powervolleys DÜREN  (GER); Knack ROESELARE  (BEL)
Cup 3: Decospan VT MENEN  (BEL); Ziraat Bank ANKARA  (TUR); Halkbank ANKARA  (TUR); MONTPELLIER Volley UC  (FRA); TOURS VB  (FRA)
Cup 4: ACH Volley LJUBLJANA  (SLO); ČEZ KARLOVARSKO  (CZE); Vojvodina NS Seme NOVI SAD  (SRB); Winner CLV 3rd Round (CLVM 17/18); Winner CLV 3rd  Round (CLVM 19/20)