2023
Igor Gorgonzola NOVARA Sets Up Clash with Vakifbank for Direct Access to QuarterFinals
Author:
Nika Aurora Ključarić
On Tuesday evening the teams of Pool C in the #CLVolleyW met in order to share the points. It was a tight match between SC POTSDAM and Igor Gorgonzola NOVARA but in the end, it was Novara who claimed a new victory by 1-3 (21-25, 17-25, 25-23, 13-25).
Novara achieved their 30th all-time victory in the CEV Champions League and with this win, they have secured at least a spot in the playoff phase of the CEV Champions League for the fifth time in their history.
Their final match of the pool phase will be against reigning champions, Vakifbank Istanbul to decide which team will top the pool and achieve direct qualification into the quarter finals.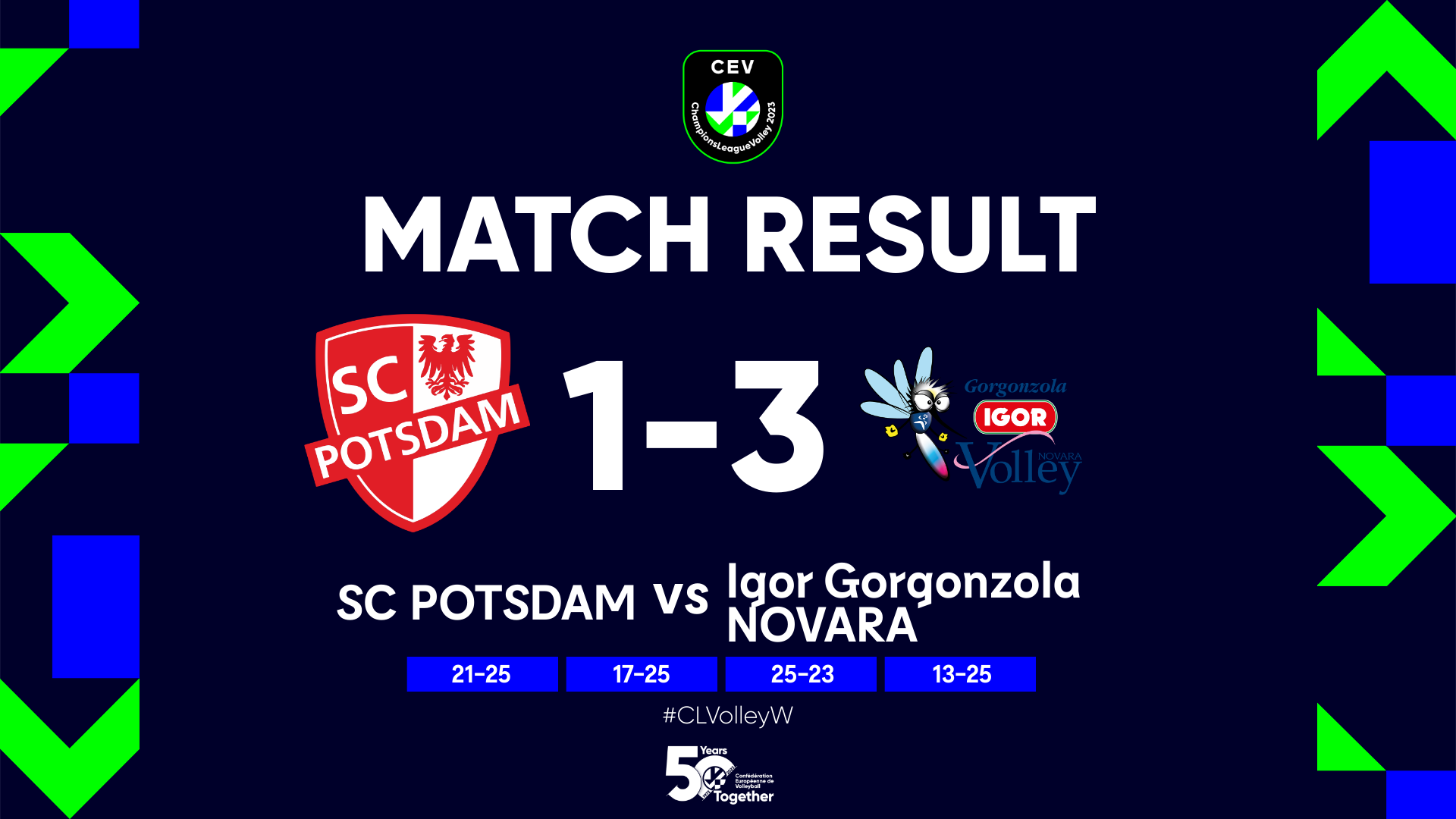 In the first set, Novara made the first break with two blocks by Cambi and escaped to 6-11 which forced Potsdam into a timeout, while the Germans came back with momentum from 8-12 to 12-12 with two errors in an attack by Adams. Potsdam even got ahead (14-13) but Ituma entered and scored twice (15-15) and then two points in a row were written from Bosetti (16-18). The set was closed by 21-25.
Potsdam had an early advantage in the second set with 5-2 but easily Novara turned over the set to their side. Carcaces entered in the middle of the set and nailed a great diagonal (11-16). Bosetti diagonally approached the finish line (17-23), and the set was closed by 17-25.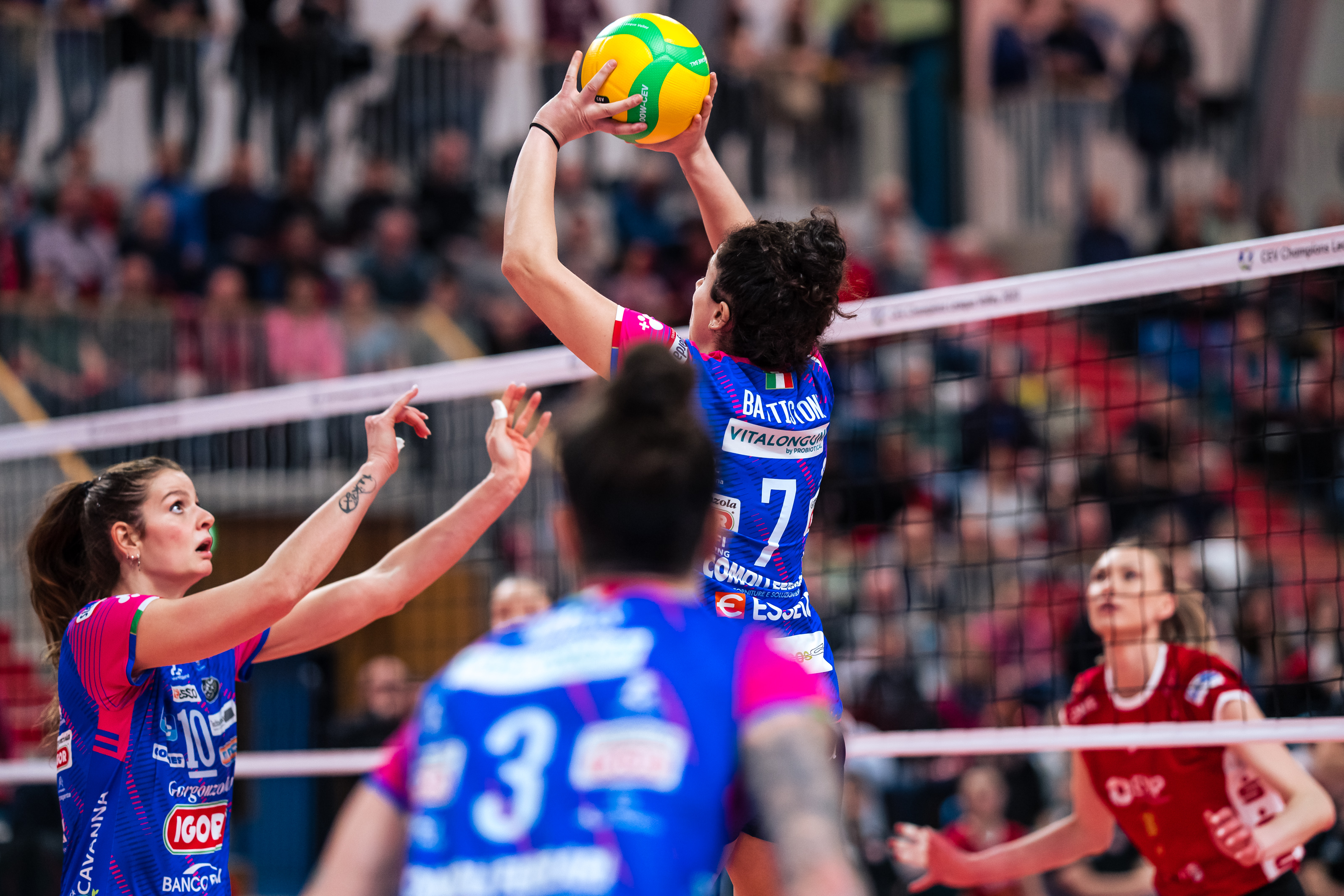 The third set had a different perspective from the Potsdam team where they were playing the cat-and-mouse game with Novara. It was played completely point by point, and both teams had two aces at this point. In the end, Potsdam took the win in this set, very closely to Novara, by 25-23.
The fourth and last set was going in the favor of the Italians with a 2-6 early lead. Potsdam struggled to react and then Karakurt made 6-13 in the attack which was already seven points of the advantage. The finale was a show by Danesi who got to 10-20 and then she closed it by 13-25.
Ebrar Karakurt was named MVP of the match thanks to a very consistent performance in the attack.
"We are happy for the result, as we got what we needed to secure a spot in the Playoff phase. We were not constant in our performance, but we are very tired so I think this could happen and we should not worry too much about the set we lost. Now there is one last game in Istanbul, we will get there ready for a big clash."
Anna Danesi
Player of Igor Gorgonzola Novara