2023
In focus: Grupa Azoty Chemik Police
Author:
Alperen Bakırlıoğlu
Grupa Azoty Chemik Police has been dominating their domestic tournaments for long seasons, and now, it is time for them to take one step more and receive the success they deserve in CEV Champions League Volley 2023.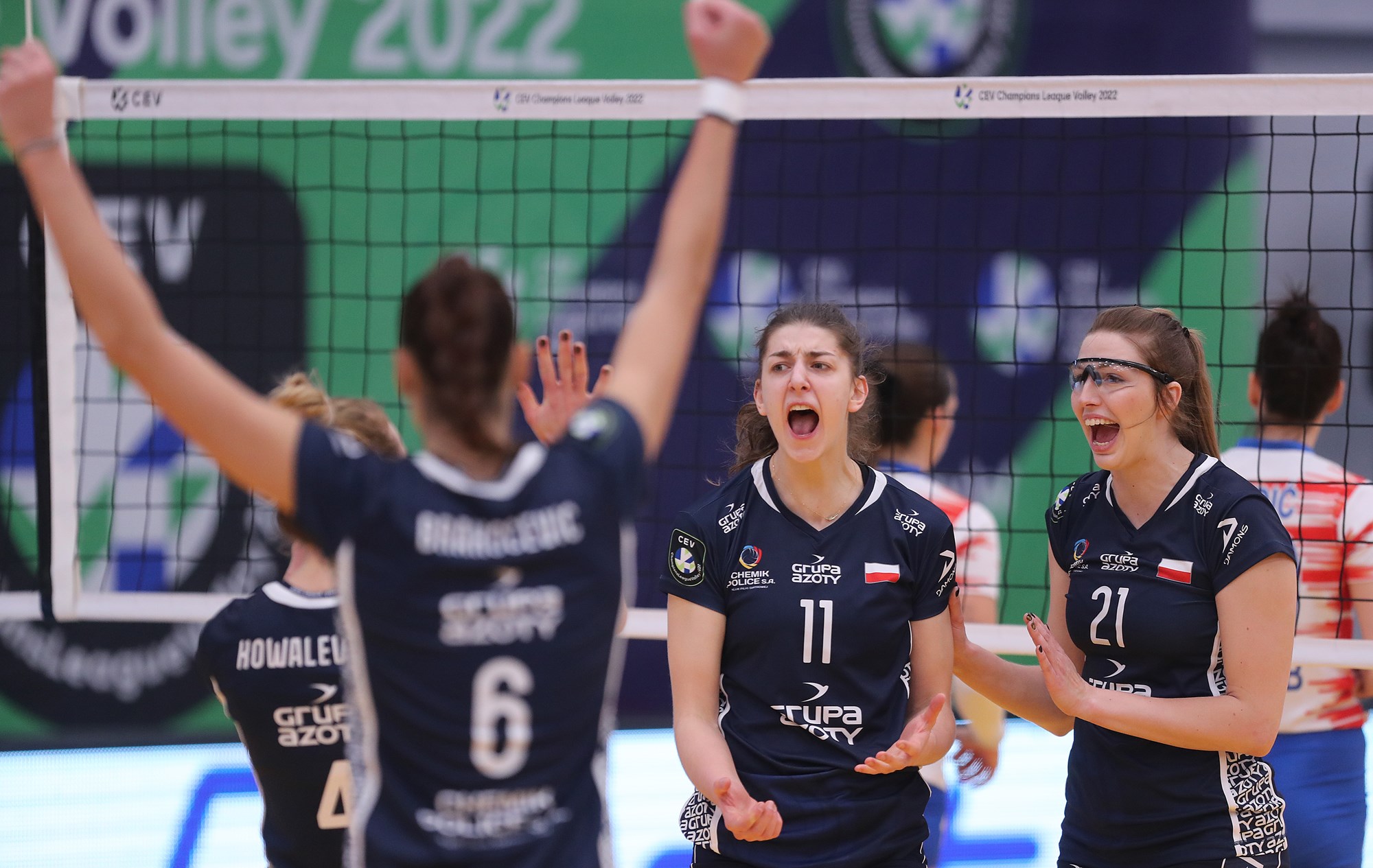 Grupa Azoty Chemik Police won eight of the last nine editions of the Polish national league, and they also stood at the top of the podium three times consecutively. The club also took the Polish Cup nine and Polish SuperCup three times in their history.
The club has participated in the #CLVolleyW seven times before. Their best result was in 2015, where they advanced to the semifinals and finished the tournament in 4th place. Last year, they also competed in the CEV Champions League Volley, and even though they finished their group second, they could not secure their spot for the quarterfinals according to the set ratio. Their only podium in the CEV tournaments was on the CEV Cup in 1994.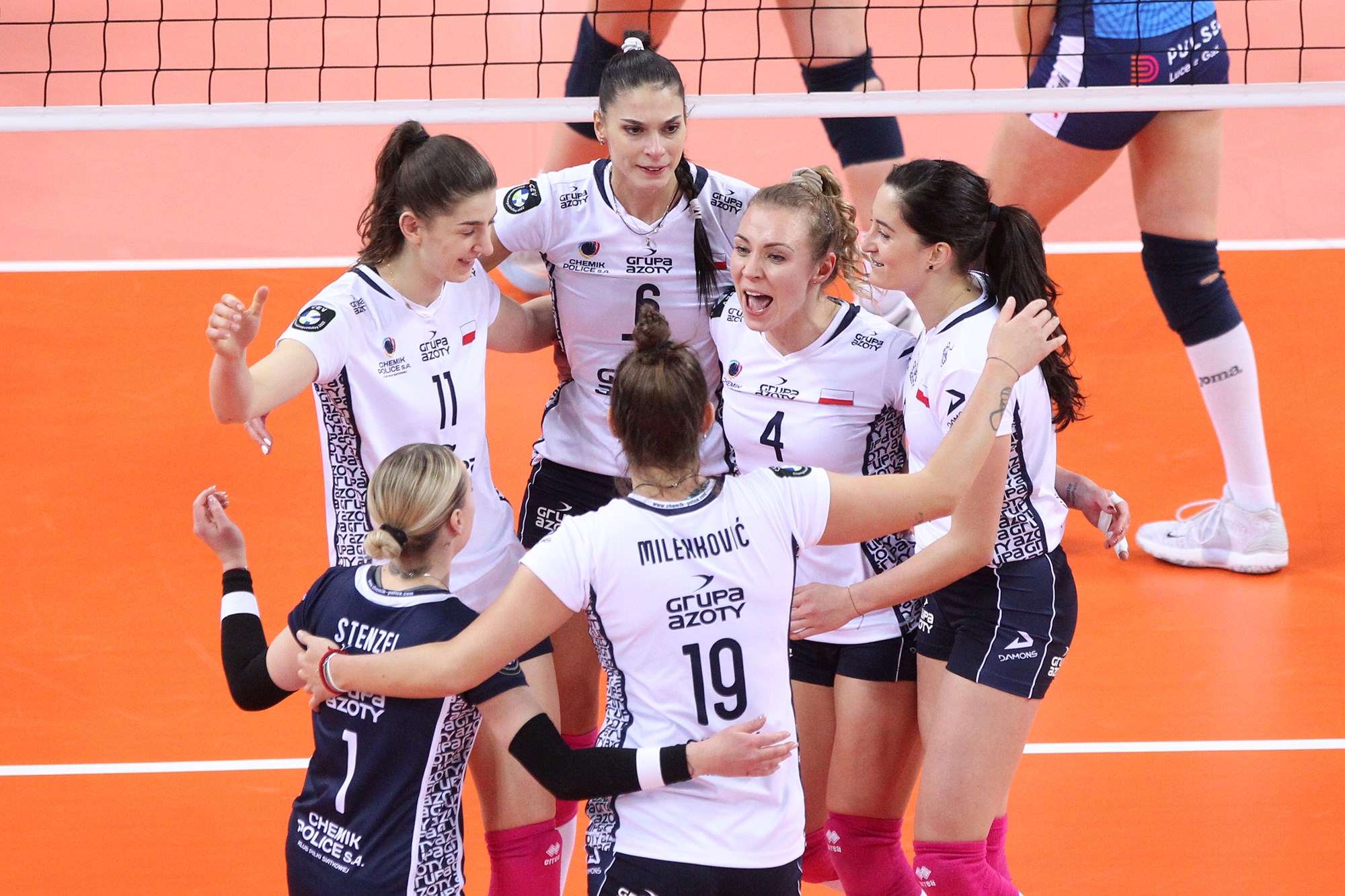 Recently, Chemik Police took the court against Developres Rzeszow for the Polish Supercup, and after an epic tie-break, they missed the trophy at the last breath. They also started the national league very well with winning all four matches. On the other hand, they took a quite surprising defeat against Opole and are currently in the third position.
The squad has a lot of talented stars, but without a doubt, Serbian opposite Jovana Brakocevic-Canzian is one of the essential players for Chemik Police. This will be the third season of the MVP of the CEV Champions League Volley 2013 in this club, and her power and experience will lead Chemik Police in achieving their goals. The other international players on the squad are Brazilian Josefa Fabiola Souza, her compatriot Maira Cipriano and Slovakian setter Lenka Oveckova.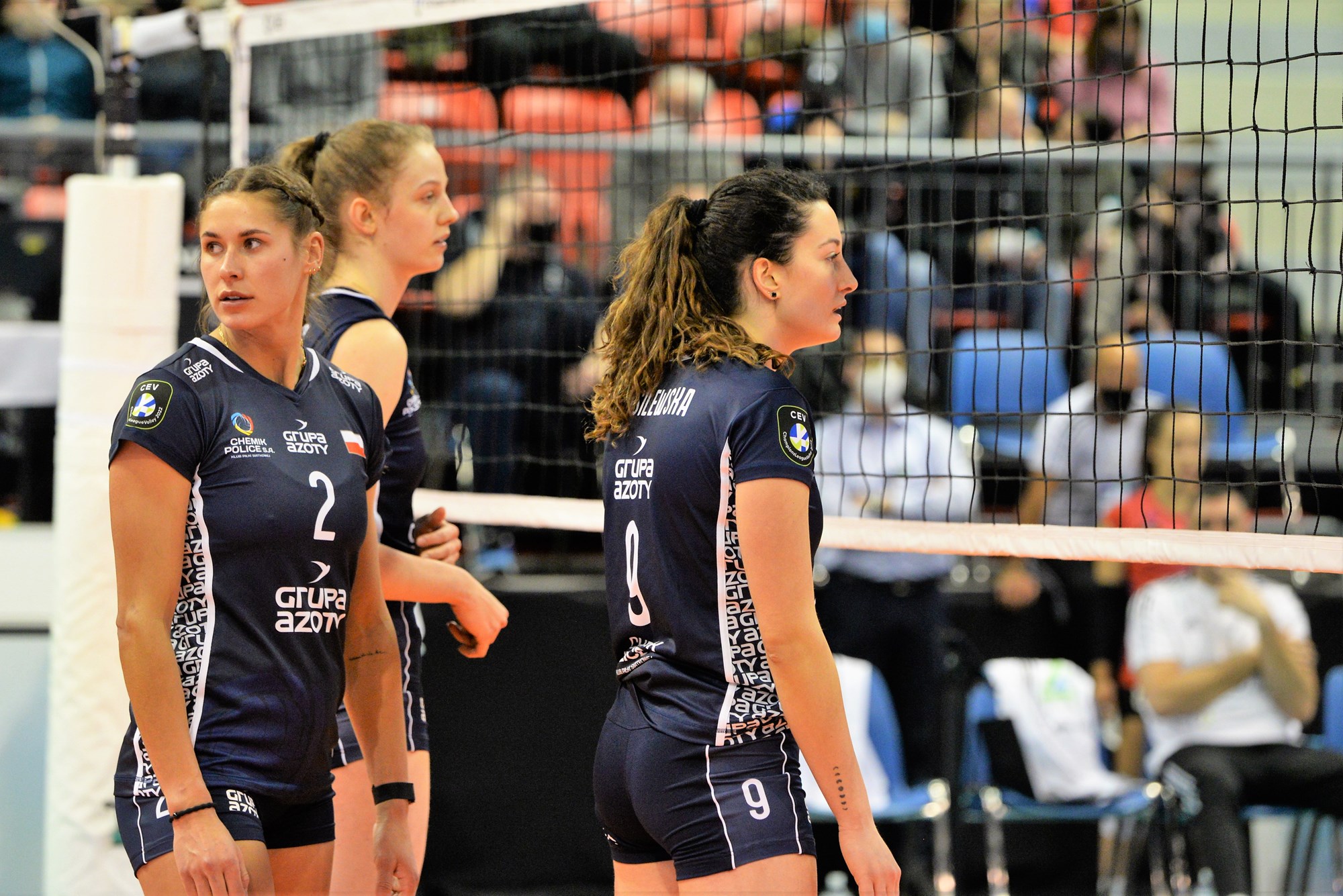 Chemik Police mostly decided to continue with their domestic players for one more season. The middle blocker of the Agnieszka Korneluk is one of those. The "Best Middle Blocker" of CEV EuroVolley 2019 will clearly work hard for the success of the team. Other Polish nationals, Martyna Lukasik and Natalia Medrzyk as outside hitters and Maria Stzenzel as libero, will also give their best on the court to receive victories.
Grupa Azoty Chemik Police will hold their first clash on Pool E on the 7th of December, against Maritza Plovdiv from Bulgaria, in Netto Arena Szczecin. Then, they will visit C.S.M. Targoviste and Eczacibasi Dynavit Istanbul, respectively. The goal is not only to finish the group in the first two places but also to gain as many points and sets as they can to book their ticket to the quarterfinals.
Chemik Police has managed to control the domestic tournaments so far; however, the desired success in #CLVolleyW has been missing from the club for some time. Can they start to show how powerful they are in the biggest continental volleyball tournament as well?