2023
In focus: Krystal Rivers
Author:
Martyna Szydłowska
"No matter what is in front of you, you can find a way around it. You can go over it, around it, under it. But you will find a way." A great fighter on the court and a great fighter in life. Krystal Rivers should be a role model not only to young Volleyball adepts, but to all people. Her story is a true inspiration. On December 7, she will be back on the European stage with Allianz MTV Stuttgart, writing another chapter in her story and the story of her club.
Big smile and powerful attacks are trademarks of the 28-year-old opposite from Alabama, who in recent years keeps shining in Europe. Seeing her on the court, not many would believe that it was unsure if she would ever walk. "Doctors told me I would never walk, so I decided to jump. I was born with some pretty severe birth defects. The doctors told my mother that I would probably die. [...] From then on, my life was filled with a lot of hospital stays. And a lot of surgeries. The hospital became my second home. The doctors were kind of my family, because I saw them so often. They always gave me hope and encouraged me to do whatever Ican," Rivers admitted in an interview to Volleyball Bundesliga. Inspired by older brother, she took up Volleyball at age 16, finding her element.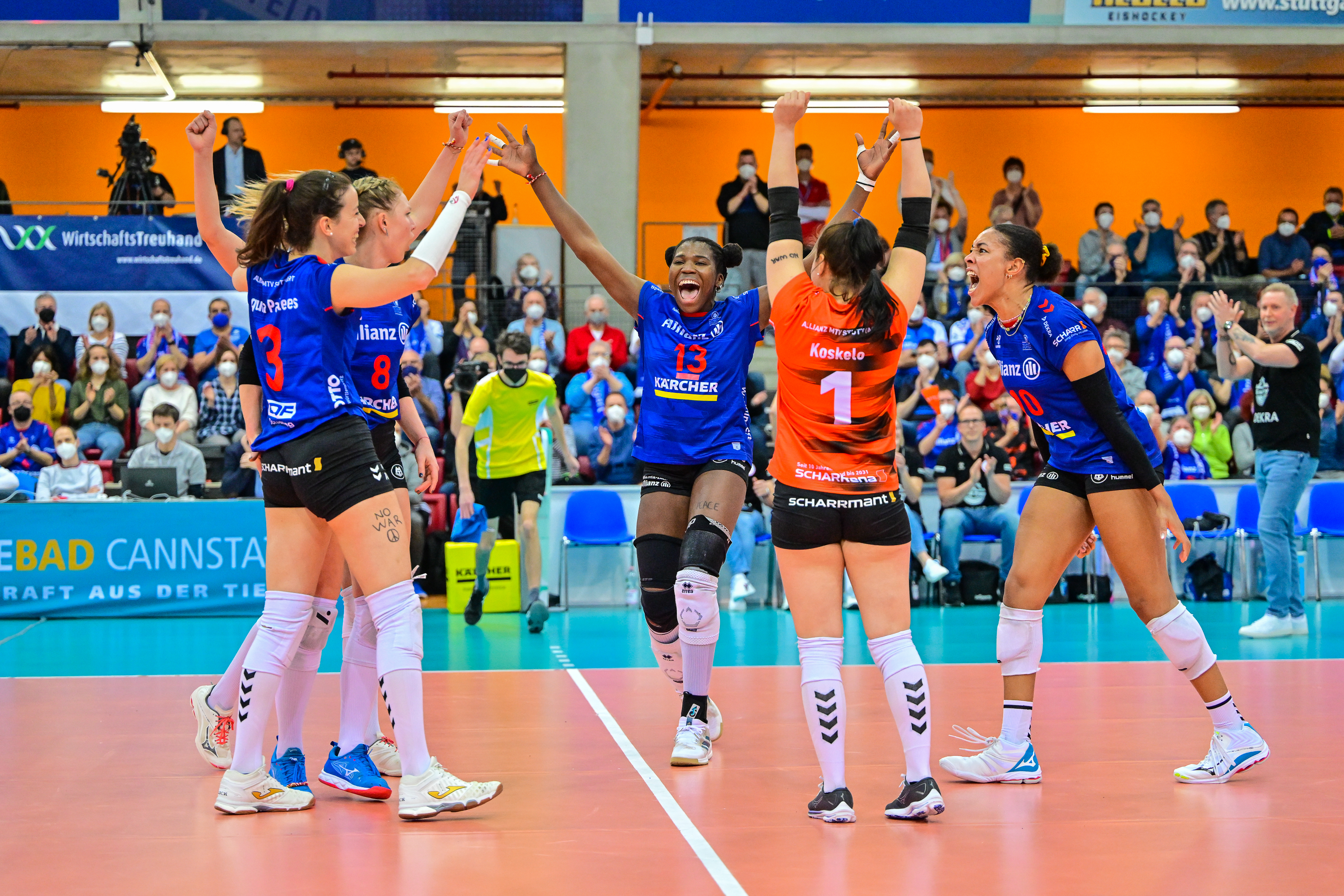 Living her dream and playing her freshman year at University of Alabama, in January 2014 she heard a diagnosis that swept off the feet. "Once I was at a good point and had all the major surgeries that I needed, I ended up being diagnosed with cancer. This was completely unrelated to the birth defects. For me it was still the same sort of situation, so I went into it head first. I was at University at the time, I kept playing Volleyball - even during the chemo. It went on for six months and things went well for me. Then after this I had one of my best seasons of Volleyball!," she said in The Ace Space podcast.
She overcame her health problems and kept growing as a Volleyball player. After graduating from University of Alabama, she moved to Europe in 2017. She joined Béziers Volley, leading her club to victory in the French league and becoming the best scorer of the competition. Then, she moved to neighboring Germany to become a player of Allianz MTV Stuttgart. Since she joined the team in 2018, she became its leading player and a true star of Bundesliga. Already in her first season in Germany, Stuttgart won the national title and she was named the MVP of the season. Rivers and her teammates managed to complete the last season with a double crown – winning both German Cup and national title. On the European stage, Stuttgart reached the final of the CEV Cup. Rivers, although she played only in 5 out of 8 games, was ranked 6th spiker with 85 kills to her name (4,72 set average). This season started for Stuttgart and Rivers herself on high note, her team is still unbeaten in Bundesliga, once she is 3rd best spiker. The American opposite is definitely a player to watch in the #CLVolleyW 2023, it will be her 4th campaign in Europe's top tier and we can be sure that she will try to make it a notable performance.