2023
In focus: Magdalena Stysiak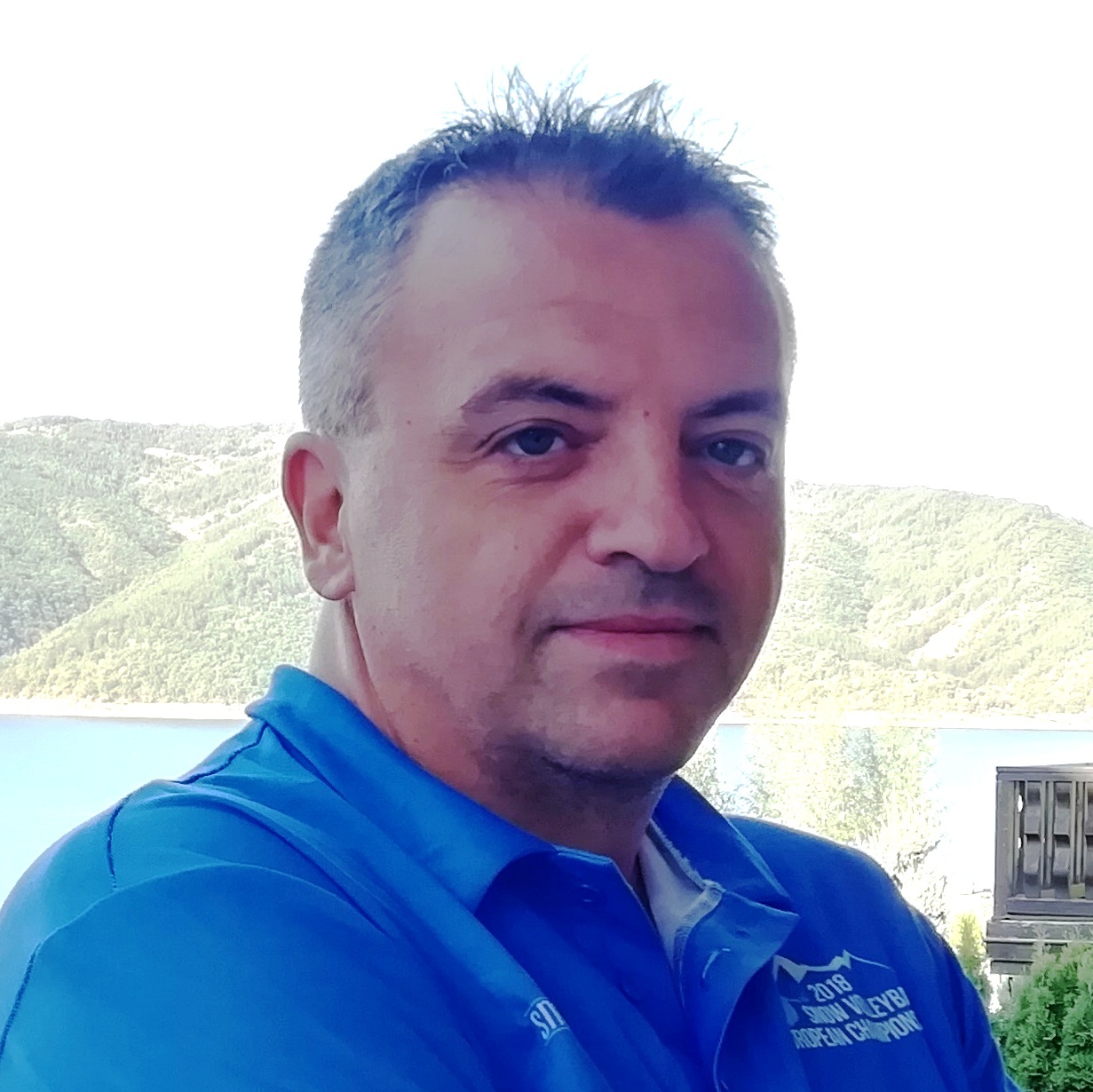 The last years of the 20th century was a time when great female opposites were born. Now is the time to enjoy their performances on the court, as these high scoring machines hammer out point after point to the delight of volleyball fans all over the world. And 21-year-old Magdalena Stysiak is certainly a bright member of this Generation O, along with the likes of Tijana Boskovic, Paola Egonu, Isabelle Haak, Ebrar Karakurt…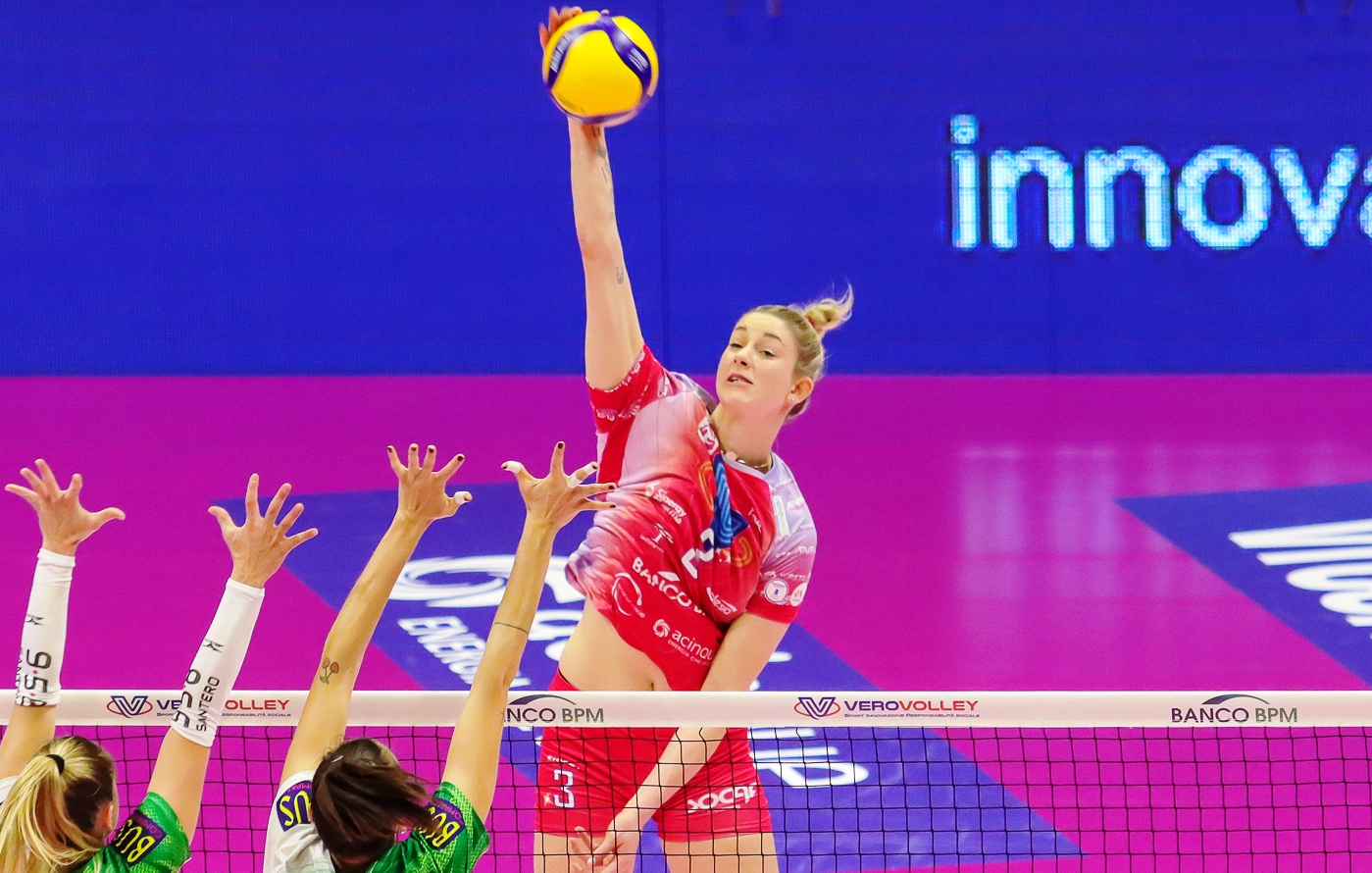 Magdalena Stysiak in attack (source: legavolleyfemminile.it)
Shortly after her 22nd birthday on December 3, Stysiak will dive into her sixth CEV Champions League season and her second as a player of Italy's Vero Volley Milan. On December 7, her team will welcome Ukraine's Prometey Dnipro for their opening match in Pool B.
"The calendar is very tight, but we are not slowing down. The first match of the Champions League is coming soon. It's going to be a good season," Stysiak posted in social media. "When you have a strictly defined goal, everything is clear! Just do it!"
Magda enjoyed different kinds of sports in her childhood years in Poland, but under the influence of her older brother, she gave volleyball a try and it stuck. Her career started at a local club, Siatkarz Wielun, and then she moved to SMS PZPS Szczyrk, a club operated by the Polish federation's School of Athletic Excellence.
She was only 15 when she joined Poland's leading women's club Chemik Police and in her first season with the team, 2016-2017, they won both the national title and the national cup in Poland and she made her Champions League debut.
At that time she had already been in the scope of Poland's youth and junior national teams for a while. At the 2018 U19 European Championship in Abania, Stysiak led the Polish squad to the bronze, herself being named on the Dream Team as the tournament's best opposite.
2019 was a big year for the Polish talent, already towering at a height of 202 cm. In her first season with the senior national team, they finished fifth in VNL 2019 and reached the semifinals of EuroVolley 2019. In that year, Stysiak also made her first international club transfer, moving from Poland's Budowlani Lodz to Italy's Savino Del Bene Scandicci.
In her first season with the Italian club, the team had already reached the Champions League quarterfinals when the competition was interrupted by the coronavirus pandemic. The following season they did it again before being eliminated by champions-to-be Antonio Carraro Imoco Conegliano of Italy. This time, the Polish star topped the competition's best servers' ranking with a total of 21 aces to her name.
As of last season, Stysiak has been a member of Vero Volley. In Serie A1, they reached the championship final and claimed Italian league silver, the first for her and for her new club. Once again, she made it to the Champions League quarterfinals, where her team was knocked out by Imoco.
Magdalena Stysiak left her mark at the FIVB World Championship this fall. The Polish national team was very close to upsetting world champions Serbia in a battle for a semifinal spot and only lost in the overtime of an extended tie-breaker. In that match, their opposite fired away as many as 41 points to become one of only three players to have scored so many in a single match in the history of the women's World Championships. Despite not making it to the final four, Stysiak finished the tournament as the second best scorer with a total of 241 points, or an average of 24.1 per match.
At Vero Volley Milan, however, Stysiak has been playing mostly as an outside hitter with duties in reception, while her American teammate Jordan Thompson has taken over most of the scoring responsibilities as an opposite. Still, the Polish athlete is the team's second most productive player with a total of 97 points in the Italian league so far, as Vero Volley stand second in the table on an 8-1 win-loss record.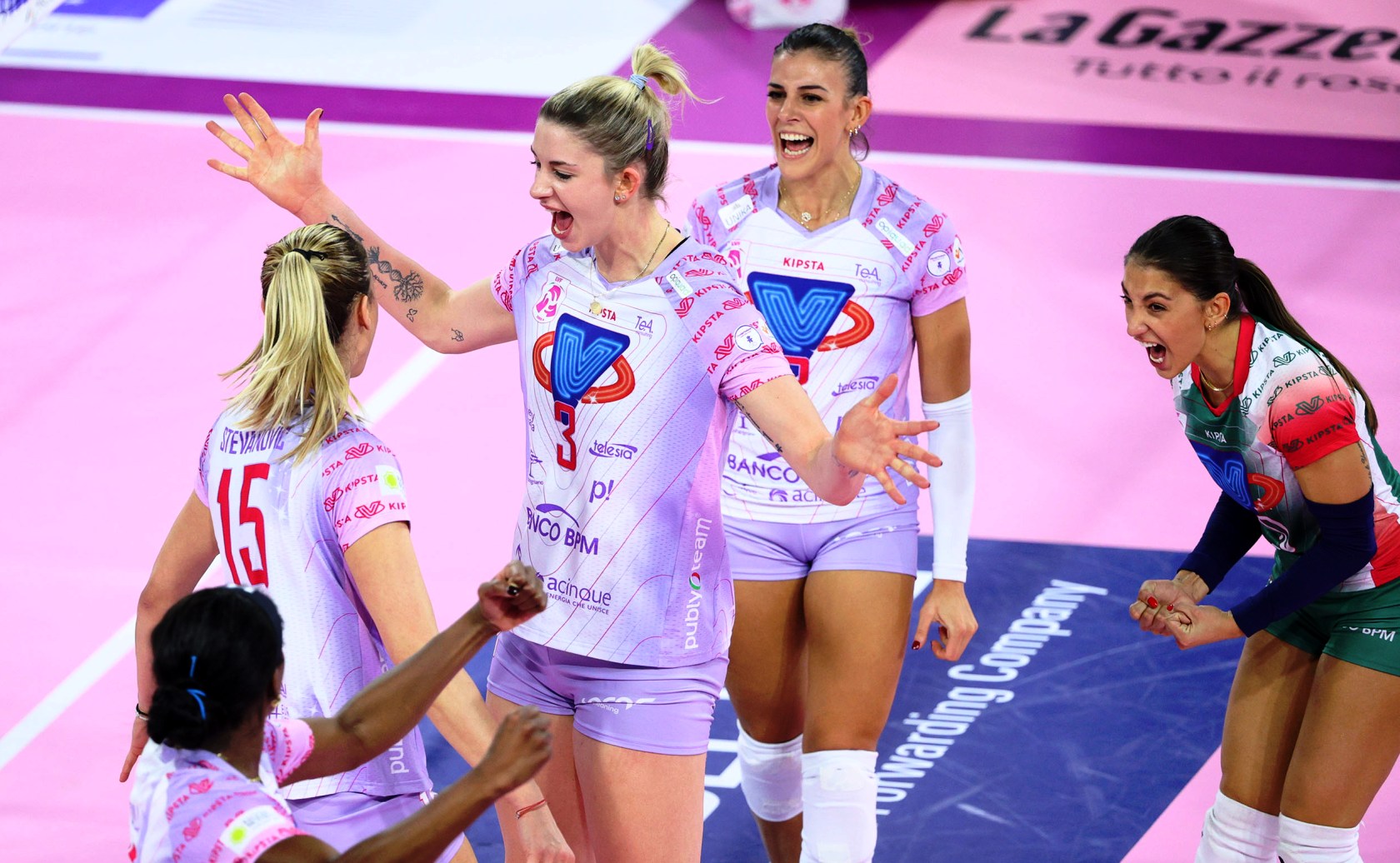 Stysiak celebrates with her Vero Volley teammates (source: legavolleyfemminile.it)
"I don't think my role will change in the national team. Next year, I will continue to be an opposite," Stysiak told polsatsport.pl. "At the club, however, I want to try playing in reception. I've had the opportunity to play this position in sparring before and it went well. It's worth learning something new. The mind must be open."