2023
JASTRZEBSKI Wegiel is just one match away from their first #CLVolleyM Final
Author:
Nika Aurora Ključarić
The Semi-Final night of #CLVolleyM started off with the match between Halkbank ANKARA and JASTRZEBSKI Wegiel. JASTRZEBSKI reached this part of the competition for the fourth time and they have never progressed to the final.
Now, they are in a good position to do so. With 1-3 on the board (22-25, 23-25, 25-16, 22-25) the team from Poland has a lead in the first match and next week they will be looking for a confirmed ticket to the #SuperFinalsTurin.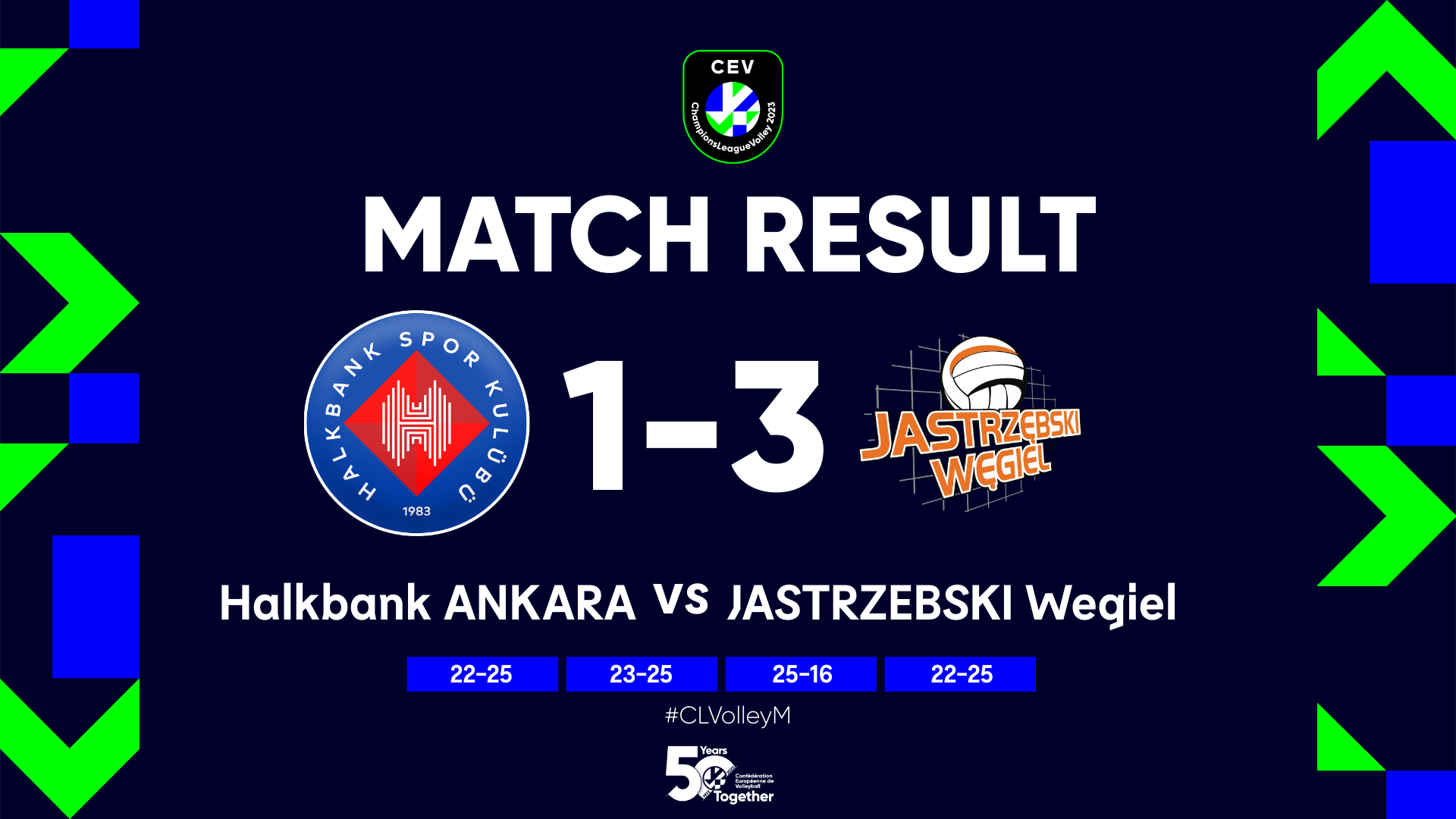 JASTRZEBSKI is, next to Sir Sicoma Monini PERUGIA, the only team who have won all of their Champions League matches this season. Now they have another one written down and are on the perfect track!
The first set started off as a cat-and-mouse type of play where it was played completely point by point. JASTRZEBSKI managed to separate just a bit (9-12), but with a few blocks and amazing defense, they managed to get the score up to 13-18. They kept their advantage and closed the first set by 22-25.
The second set started off very similar to the first one. It was played point-by-point but then Halkbank took the lead (9-6). Guests managed to get back up to the point-by-point play and eventually separated from the Ankara team. With 14-18, JASTRZEBSKI was looking for a way to close another set and they managed to do so by 23-25.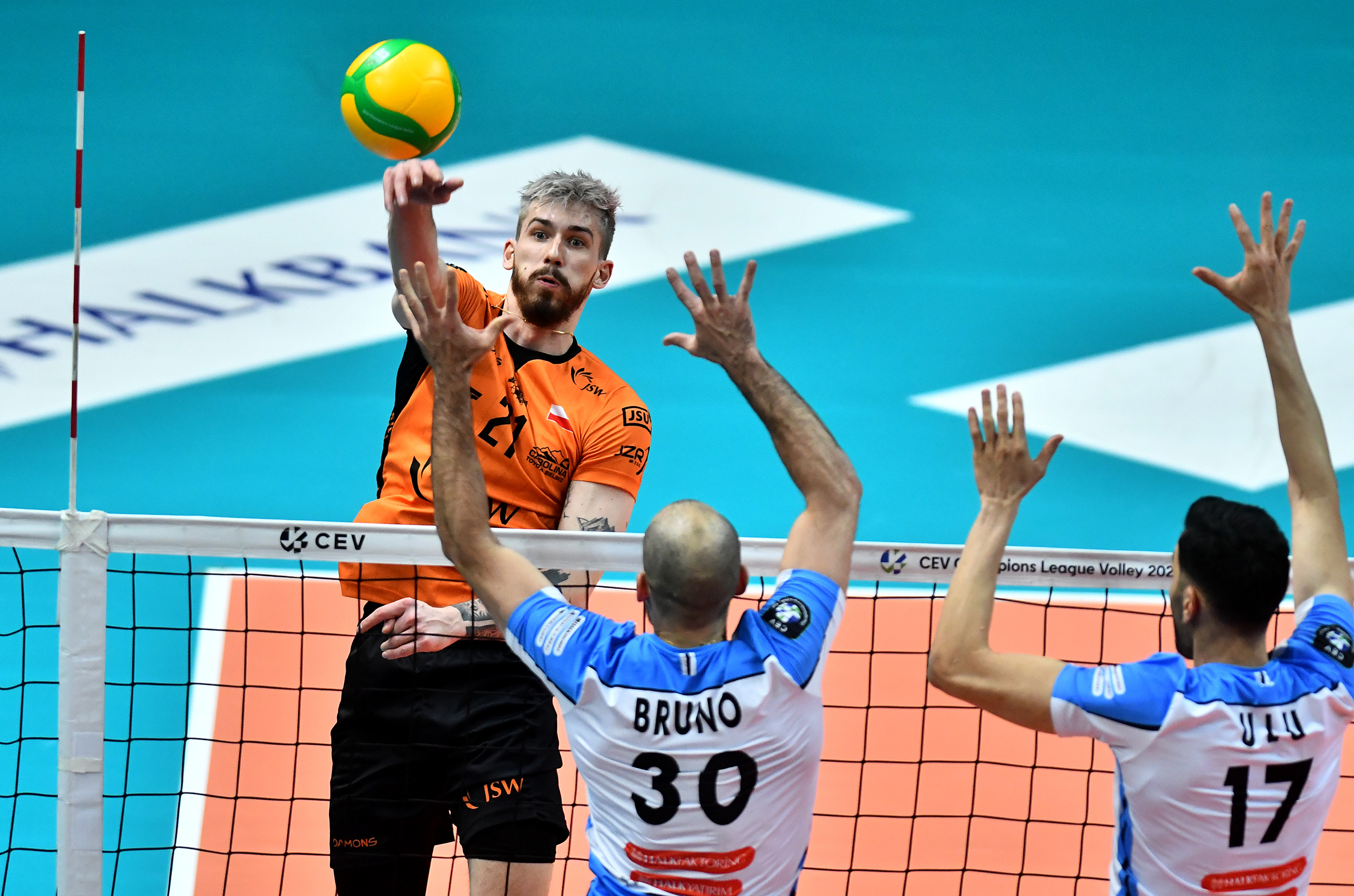 The next set showed a little bit of power loss in the JASTRZEBSKI ranks. The teams from Poland and Türkiye started the set as the previous two, with the point-by-point type of game. Halkbank began their game then and from 10-7 got to a 14-7 advantage. With four killer blocks and three aces, Halkbank was at top of their game in this set and they closed it by 25-16.
The last set was going in favor of JASTRZEBSKI the whole time since they were in the lead from the first up until the last point of the set. They closed it by 22-25 and with 1-3 in sets are one step closer to the #SuperFinalsTurin. The re-match will be held in Poland next Wednesday.
The most valuable player of the match was Tomasz Fornal with 18 points for the JASTRZEBSKI Wegiel.
Halkbank Sports Club brought 1200 children, who were adversely affected by the earthquake in the country and living in Ankara, to the match and enabled them to experience this excitement with their other friends.