2023
SMOTW: Trentino and Grupa Azoty Face to Face Yet Again
The SuperFinalists of the last two editions of the CEV Champions League Volley, Trentino Itas and Grupa Azoty Kędzierzyn-Koźle will go head to head yet again tonight in the Super Match of the Week, adding yet another chapter unto what has become one of the biggest volleyball rivalries at the start of this decade.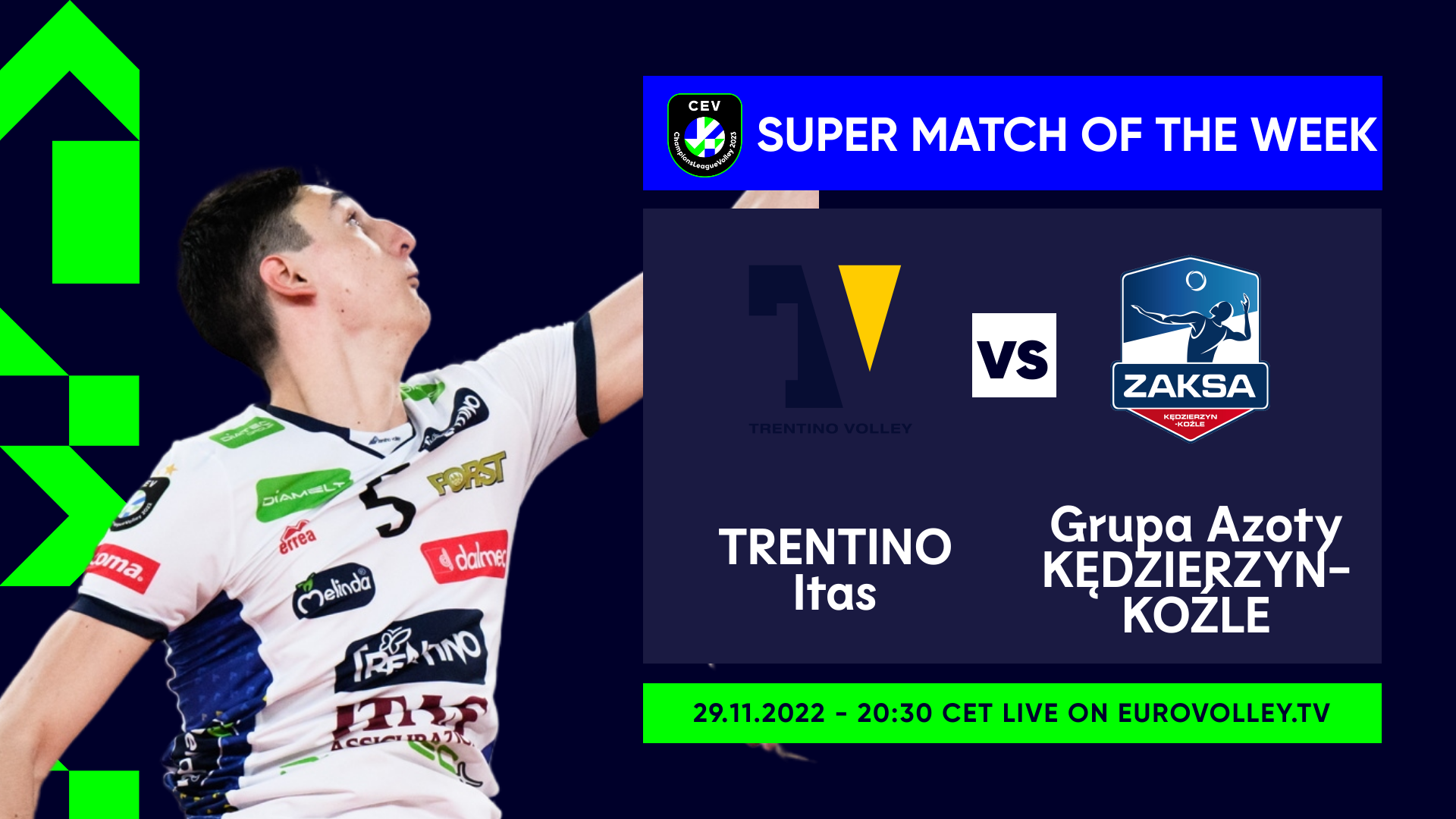 This will be the ninth times these two have had to face each other in the competition, and while at the halfway point the Italians from Trentino were leading (W 3 – L 1), Grupa Azoty has been outstanding in the last few seasons, winning all four of the following encounters on their way to historic titles for Polish volleyball.
The rivalries continued passed club level this summer, as Daniele Lavia, Alessandro Michieletto, and Riccardo Sbertoli (TRENTINO Itas) went against Łukasz Kaczmarek, Marcin Janusz, Aleksander Śliwka (Grupa Azoty KĘDZIERZYN-KOŹLE in the final of the 2022 World Championships in Katowice on 11 September, Italy beating Poland 3-1 in that Final.
In the Champions League however, Grupa Azoty is on an 8 match unbeaten run, with an unbelievable 17 consecutive wins away from home, going all the way back to 27 February 2019, when they lost in Italy, on Cucine Lube Civitanova's court. To stop that run, Trentino will be looking among others, at their top scorer Daniele Lavia to keep producing.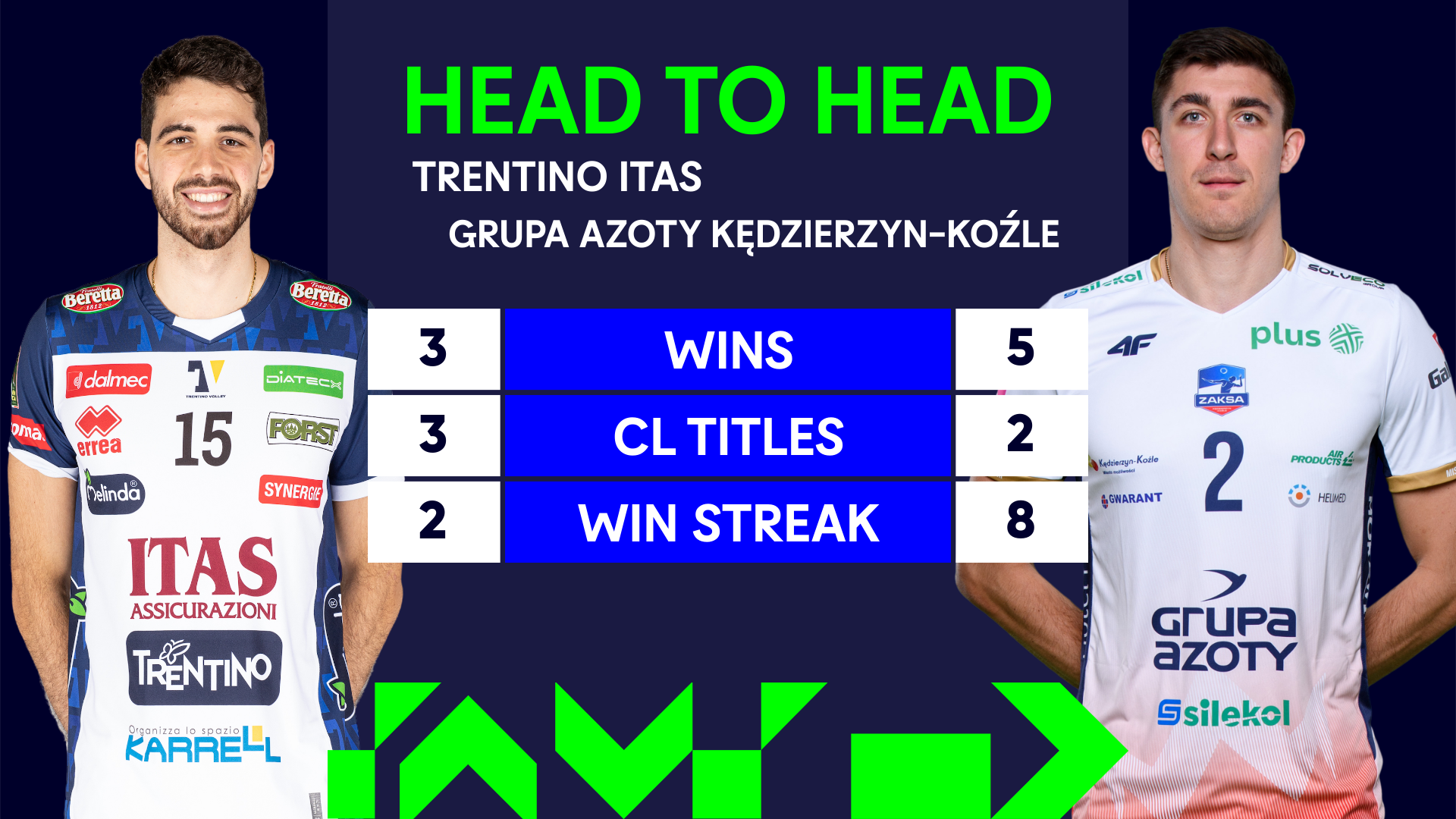 Despite losing their MVP, Kamil Semeniuk this past summer, Zaksa looks as strong as ever under the command of new coach Tuomas Sammelvuo. If changing coaches will work as well for them as it has for the last two season, the Polish side can become the third team in history to claim three consecutive titles, after Trentino Itas did it between 2008/09 to 2010/11 and Zenit  KAZAN from 2014/15 to 2017/18 (4 in a row).
More information can be found in the dedicated Match Centre to get you ready before the livestream on EuroVolley.TV.