2023
Tenerife Completes the CEV Champions League Volley 2023 Women Group Phase Lineup
Spain's Tenerife La Laguna secured it's spot in the group phase of the CEV Champions League Volley 2023 Women, the last remaining one, following double wins against the Slovenians from Calcit Kamnik in the last preliminary round.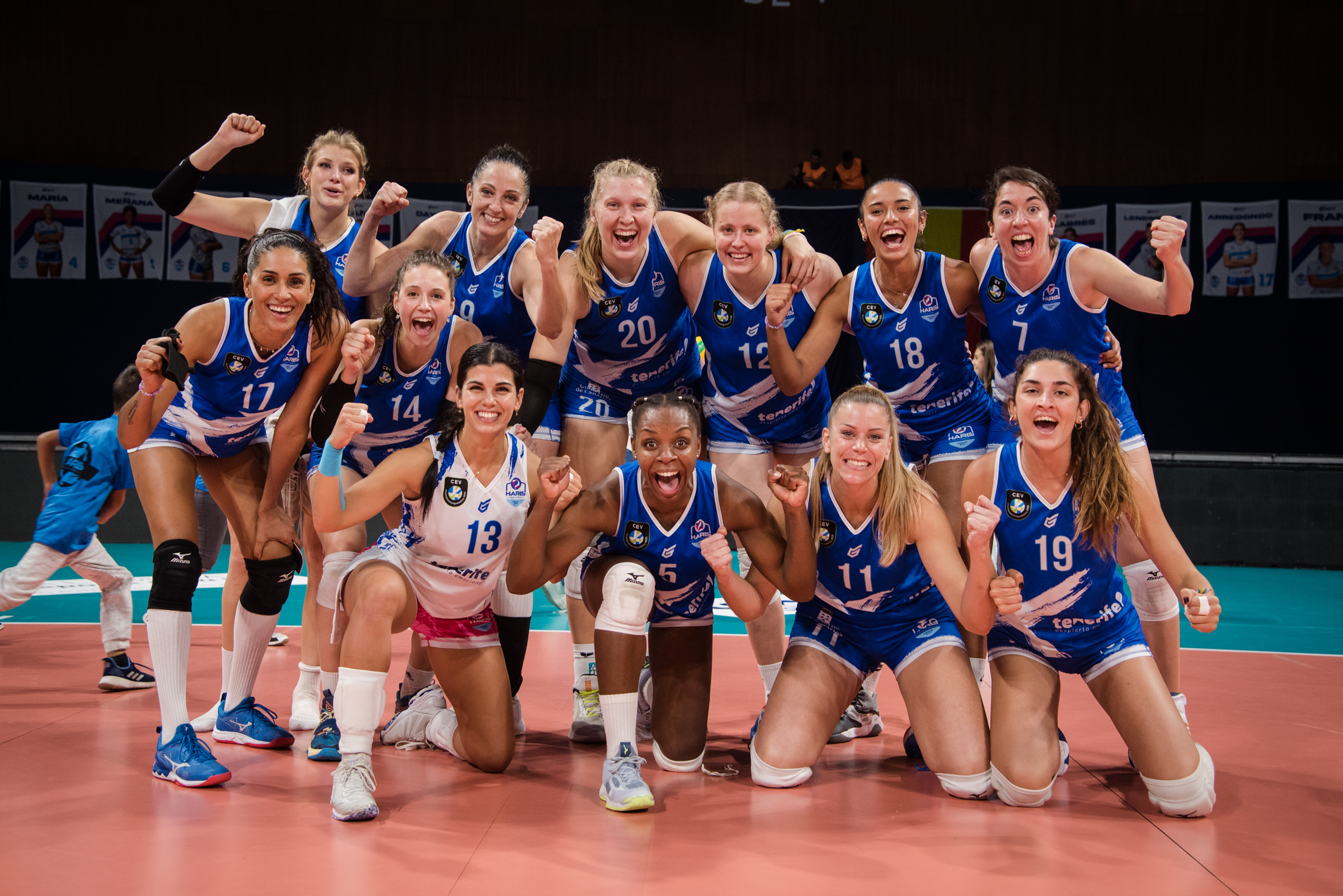 With some unforced errors and amazing attacks from the wings. This was the start of a match in which neither side managed to establish a good block; the script was repeated eight days later (6-6). And little by little, the team from Tenerife managed to maintain regularity in their play, especially in attack (10-7), even reaching the maximum income of the match through a fabulous burst by Lengweiler in zone two (16-11).
The difference of five, more than enough for Gregor Rozman to use up his time-outs. Even that did not change the trend of a first set that went to Tenerife La Laguna, the ones more involved in the match (26-15).
Calcit started strongly and built up a five-point lead at the start of the second set. It was a decisive start for the home team, who were not comfortable against the powerful service of Kamnik's team (9-17). In the end, the 17-25 opened the expectation for the neutral fan, with still a lot to play for in an evenly matched tie.
Neither side was able to take advantage. The fight for dominance at the net was constant; however, Juan Diego García's side took a step forward and began to occupy the areas better against an opponent who again, as in the first leg, showed nervousness. The game was turning blue and white (12-8).
Tenerife's players did not want the crucial set to slip away from them, which is why, after some concise instructions from García to Aranda, they closed out the third set (25-19).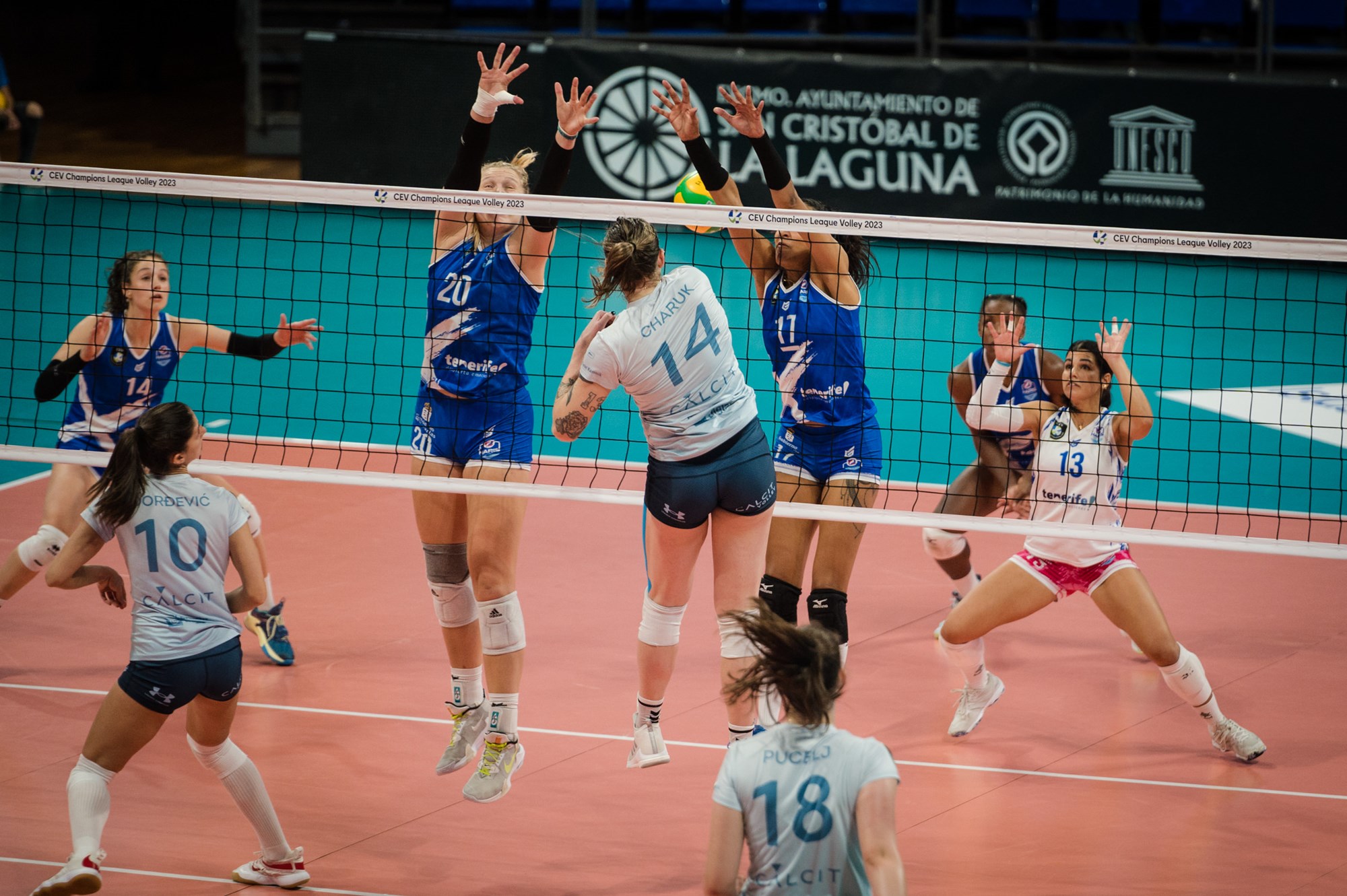 The home side's improvement, coupled with the positive momentum, was palpable. Juan Diego García's side rediscovered the best version of themselves, and that made them much more daring in seeking out Calcit Kamnik's weaknesses. Not in vain, Belly Nunsguimina let her arm loose to convert from zone four and, shortly after, with two direct points that were decisive (15-7).
Gregor Rozman seemed to have exhausted his chances against a team that read his net to perfection. Every Slovenian reaction became timid against a Tenerife team led by Patricia Aranda who starred from saves, points and balls that Avie Niece and Lengweiler provided. In the end, their dream became reality and we will see them on the court in the group phase of the world's most prestigious club competition.