2023
The CEV Champions League Volley 2023 Men Moving into the Second Round
Not long after the completion of the Drawing of Lots for this season of Europe's premiere club competition, the men's team seeded in the early rounds of the CEV Champions League Volley 2023 entered the midst of the action and offered fans a taste of what is to come in this new and exciting season.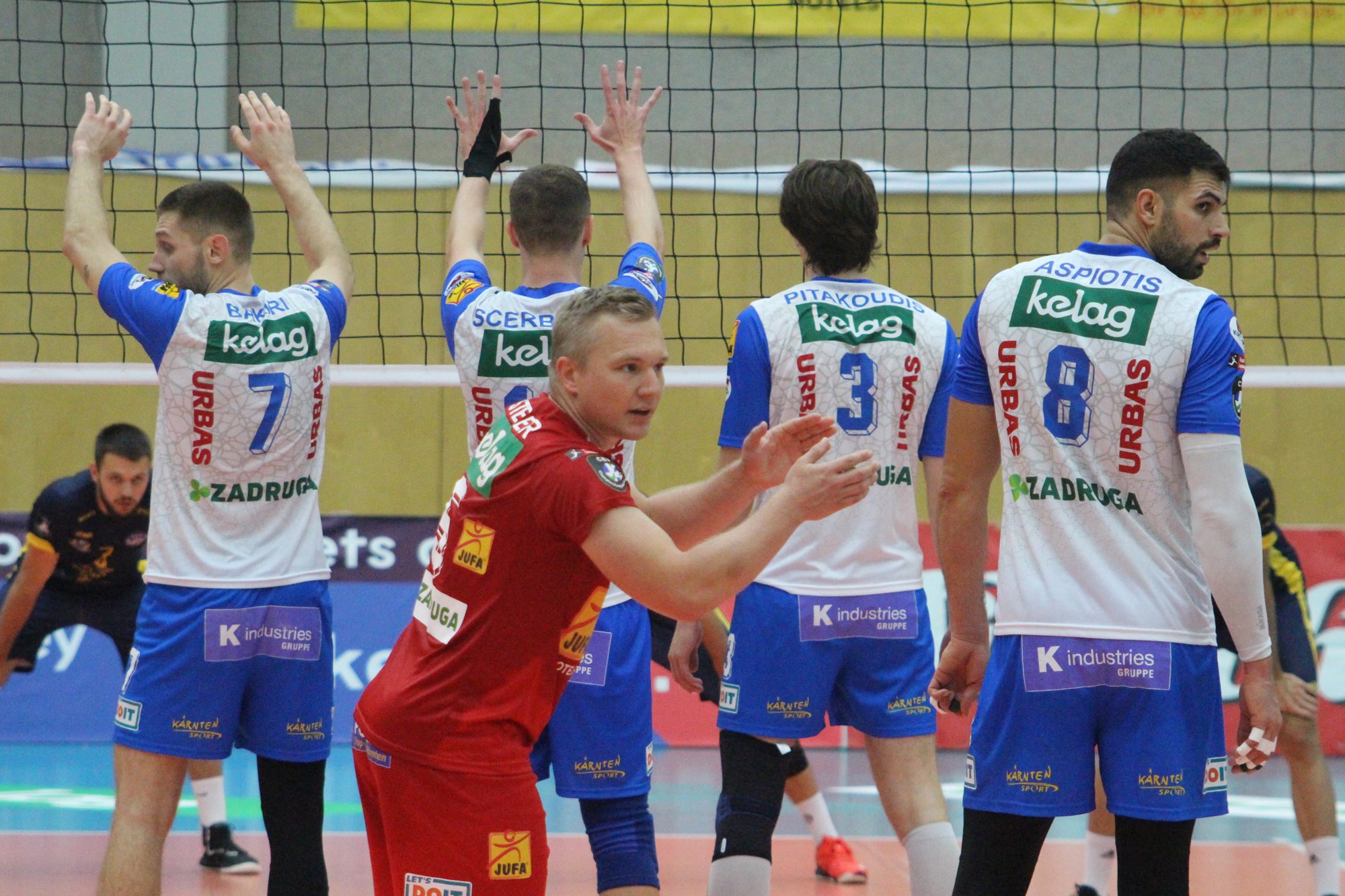 Austria's SK Zadruga AICH/DOB
With Hebar Pazardzhik from Bulgaria getting a "Bye" into the next round, where they are to meet the Romanians from C.S. Arcada Galati, six teams were left to battle it out for the remaining three spots in Round 2: Budva BUDVA (MNE), SK Zadruga AICH/DOB (AUT), Dynamo Apeldoorn (NED), OK STRUMICA Nikob (MKD), Mladost BRCKO (BIH) and Lindaren Volley AMRISWIL (SUI).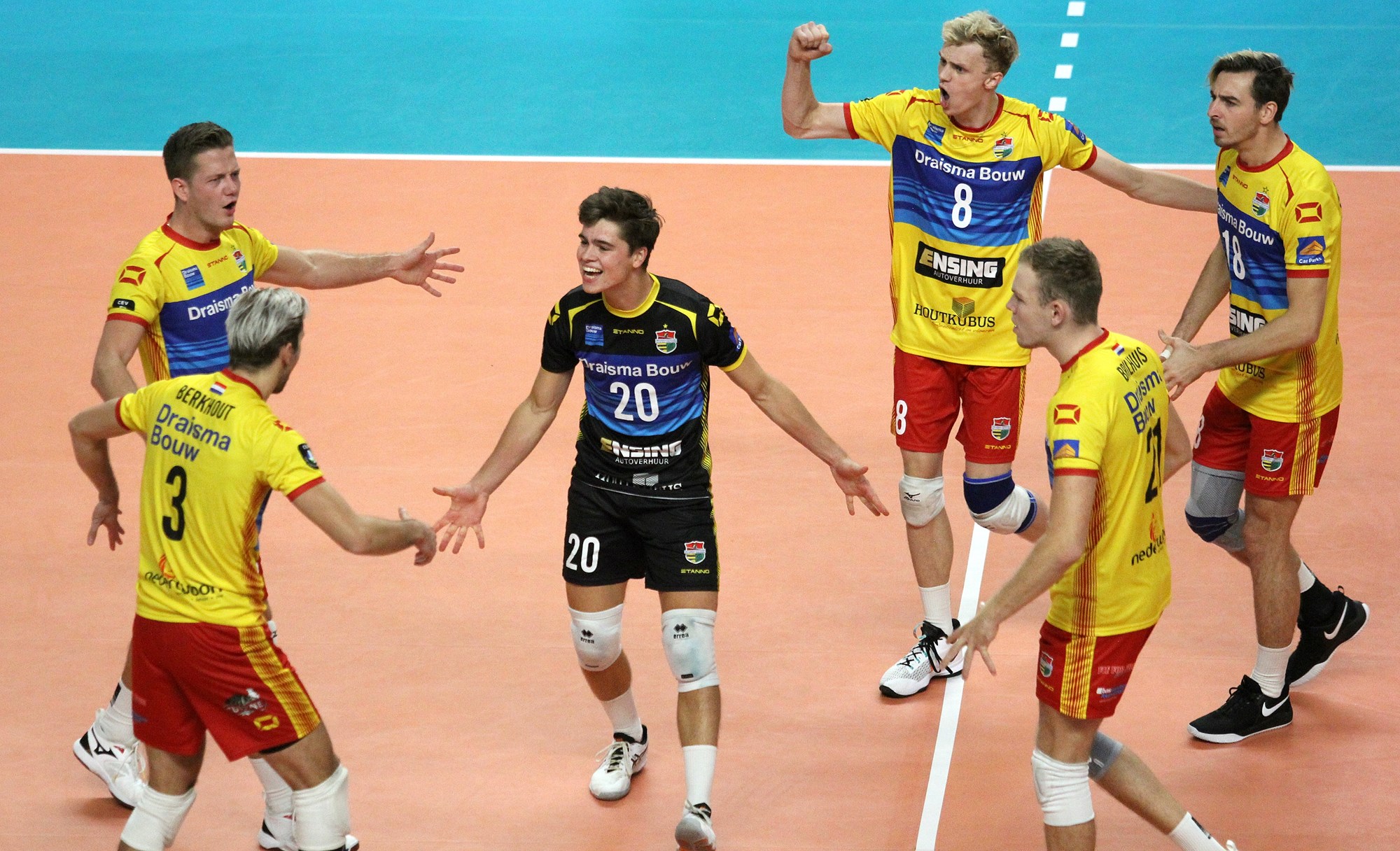 The Netherland's Dynamo Apeldoorn
For one of these teams, being a part of the Champions League was quite special. The Macedonian champions, OK STRUMICA Nikob became the first team to represent their country in the Champions League in over two decades since the establishment of the competition and they can be proud of their performance.
Despite losing the first match away from home vs Dynamo Apeldoorn without taking any sets, they bounced back in their home match, winning by 3-1 with the support of the crowd, and pushed the encounter into a Golden Set. It was the Dutch that came out victorious of the Golden set (13-15) and secured their place into the next round.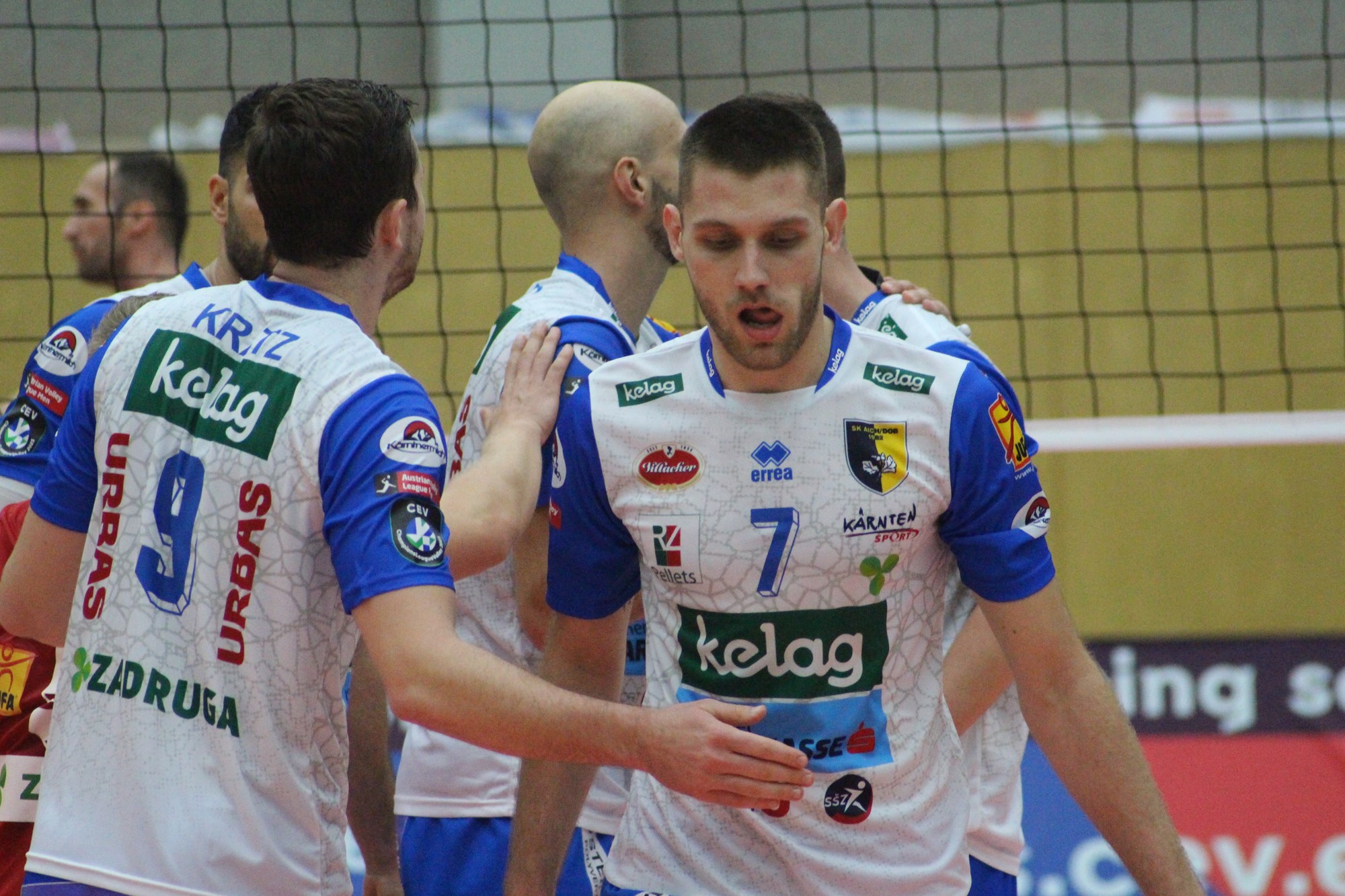 Zadruga's Bakiri Redi with 15 pts in the second match
Elsewhere, the Swiss from Lindaren Volley managed to secure their spot into Round 2 without losing a set throughout the two matches against Mladost, while the Austrians from SK Zadruga did very well against Budva, only dropping one set to their opponents.
There is not much time to rest for these teams as Round 2 is just around the corner. All matches will be streamed Live and available on demand on CEV's EuroVolley.TV.