2023
Who held the aces? #SuperMOTW and a Super Clash for a second #CLVolleyM win of Perugia
Author:
Victoria Georgieva
Sir Sicoma Monini PERUGIA are the big winner of this week's #SuperMOTW as they outclassed at 3-0 the team of Ziraat Bankasi ANKARA in a Volleyball spectacle. In a game in which the spiking and serving skills played a pivotal role in the deciding moments, the teams had to show who "held the aces", as precisely the serving made the difference in the first two sets.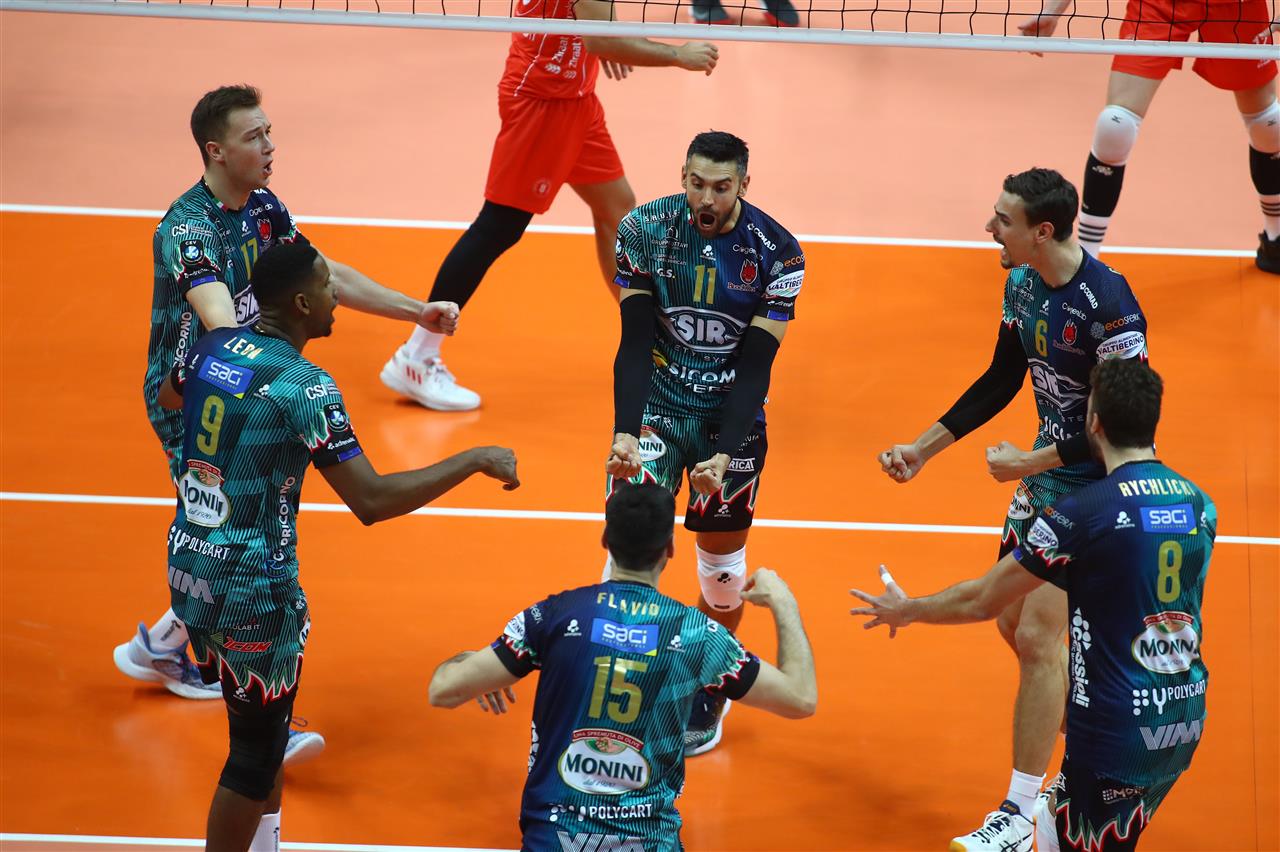 The match that lasted more than two hours was a real battle on the court, but eventually, the players of head coach Andrea Anastasi seized their chances in the important moments, and emerged victorious. 
In the incredible atmosphere in TVF SC Baskent Sports Hall ANKARA, the two teams locked horns for a very first time in their history. To the delight of their fans, the Turkish opened in their favour after delivering the Ultimate Comeback thanks to a very strong performance in the middle of the set - with aces by Bedirhan Bülbül and Martin Atanasov, Ziraat came from behind to emerge victorious. A total of four aces (to one) in this sett sealed the deal of the hosts. 
The next set was a very close one was well, as the teams played "a cat-and-mouse game", but this time around, it was the Italian side who tool the bull by the horns in the deciding moments and tied the score. Perugia controlled the game on the serving line - finishing with five aces to one. 
Having had tied the set score, the Italians started performing better on attack, which turned out to be the key in the third set - 17 to 11 winning spikes (as on the other components, the teams performed equally - zero blocks and one ace each). 
The more successful attacking was crucial in the last set as well, and helped the Italians to record their second #CLVolleyM win this season. 
Wouter Ter Maat of Ziraat topped the charts in the Best Scorer ranking (25 points), while Wilfredo Leon and Kamil Rychlicki added 19 each. Rychlicki was named MVP of the game.
"After the unpleasant moment in the Italian Super Cup, returning to the Champions League tonight was nice. I feel good, and this is the most important thing. Tonight was a difficult game; after losing the first set we had an excellent reaction and demonstrated the great strength of the team in which everyone makes an important contribution."
Wilfredo Leon
Player of Sir Sicoma Monini Perugia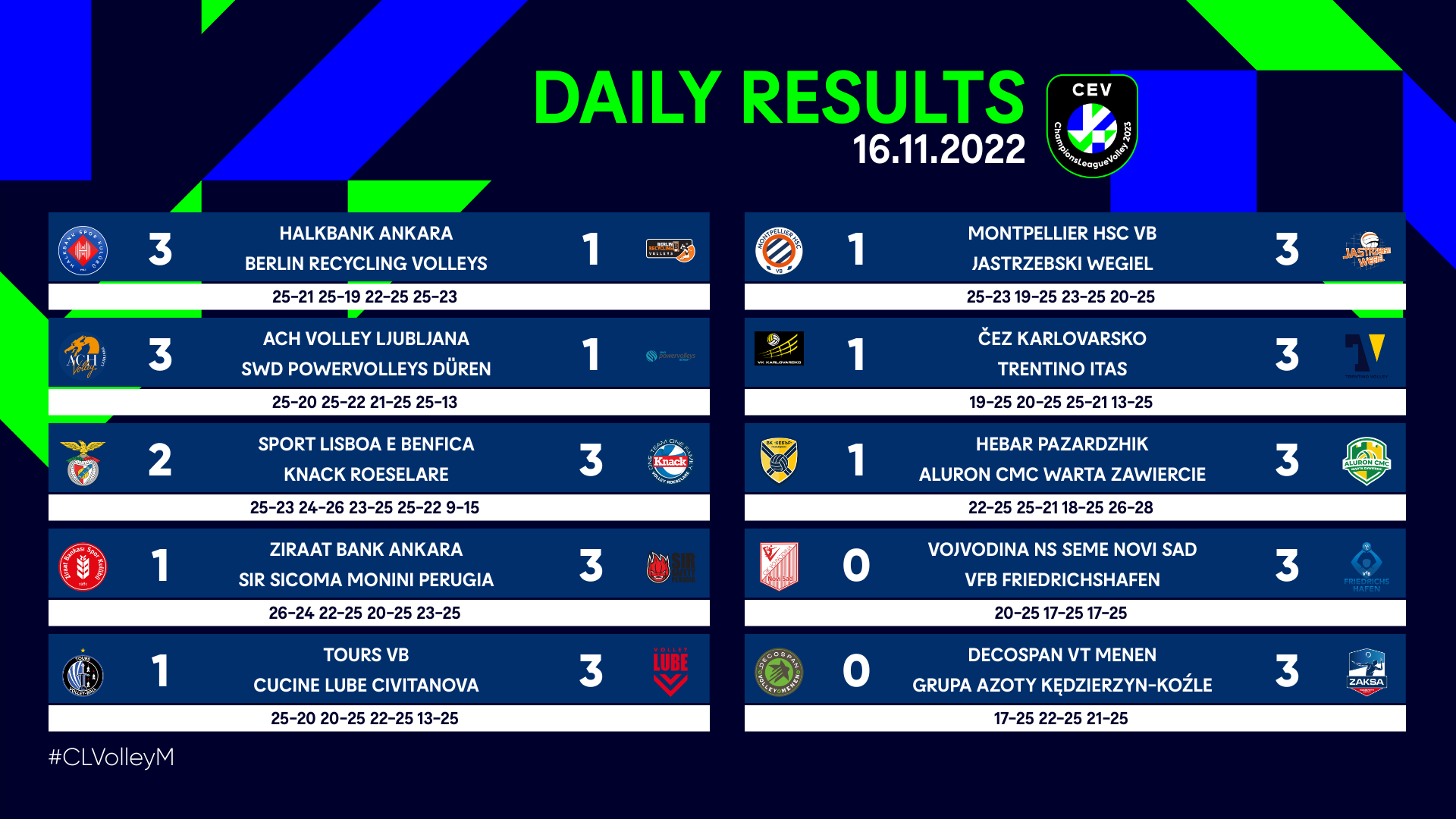 "I am very happy. I think that Ziraat delivered a very high level of game, they were finishing every ball. We need to work on our serve, we have a lot of games ahead to prepare ourselves."
Kamil Rychlicki
Player of Sir Sicoma Monini Perugia