2023
Zaksa Takes Huge Step Towards the Quarter Finals
Reigning champions, Grupa Azoty Kędzierzyn-Koźle won the first match of the CEV Champions League Volley play offs against fellow Polish side Aluron Warta Zawiercie in an emphatic manner to take a huge advantage before the return match on home court.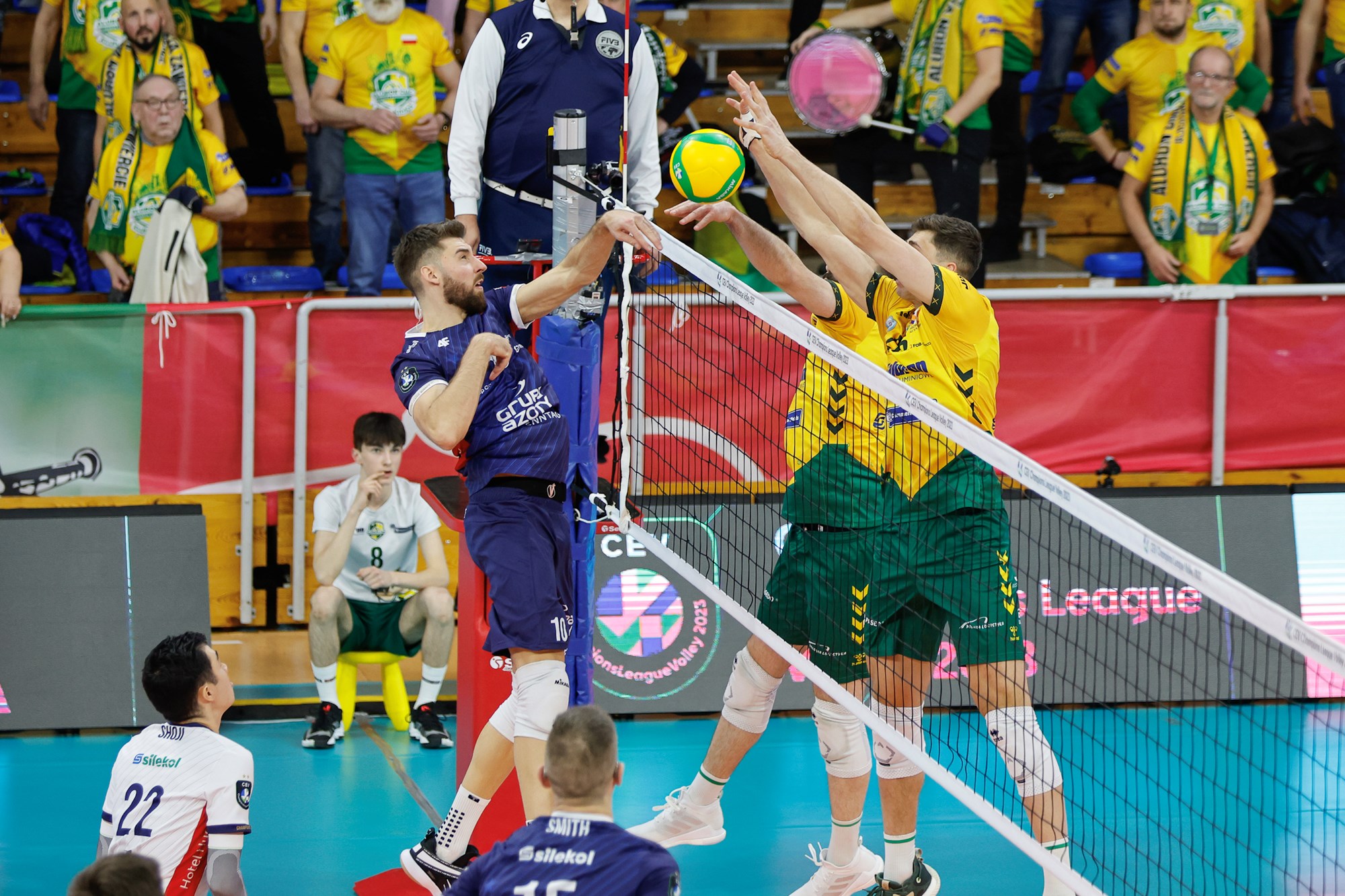 Warta Zawercie vs Zaksa 0-3 (23-25, 19-25, 23-25)
Both teams they knew that they had to go all out when the first whistle was blown and they did not disappoint. Fantastic rallies put all the players to the test and that is when American Libero, Erik Shoji began to shine, managing to retrieve what even his teammates might've considered lost balls.
For Zaksa, captain Sliwka was also on top of his game, rallying the troops around every play, won or lost, very much reminiscent of the past two season when he led his team to Champions League glory and national volleyball cult status.
In attack, business as usual for Łukasz Kaczmarek, the team's top scorer in the competiton, who managed yet another star performance that brought him 22 points, 20/29 in attack and the MVP title.
For the hosts from Aluron CMC Warta Zawierci, not all is lost having proved earlier in the domestic season that they can defeat the Giant, Zaksa and showing many signs in today's match as well that on a better day they can earn their place in Europe's top eight teams.
It was tough game. I think that two sets were close and in some moments we played really good volleyball. ZAKSA played really good in defence and counterattack. We had a lot of problems to stop them and to make a breakpoint. They were playing good but I'm not sad, because level of our side was much higher than the last games. I'm happy because we are growing up. To pass the PlayOffs one of the teams must score 4 match points and ZAKSA still has to make one more. We believe that we can beat them.
Michał Winiarski
Head Coach - Aluron CMC Warta ZAWIERCIE