Overview
First match ever between Zenit St. Petersburg and Sport Lisboa e Benfica
Second Russian opponent in European competitions for Benfica, the first one being Belogorie Belgorod
This is only the second participation in the CEV Champions League Volley group stage for the Portuguese side.

Benfica is heading to Russia on the back of twelve victories in a row so far in the domestic league.
Officials
How To Attend

Futbolnaya alleya 8, SANKT PETERSBURG, 197110 Capacity: 7120
Team
Team Schedule
Next Game
Previous Games
Team
Staff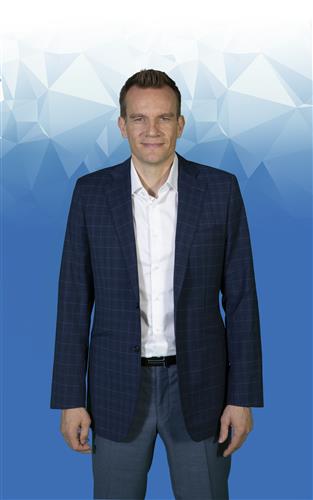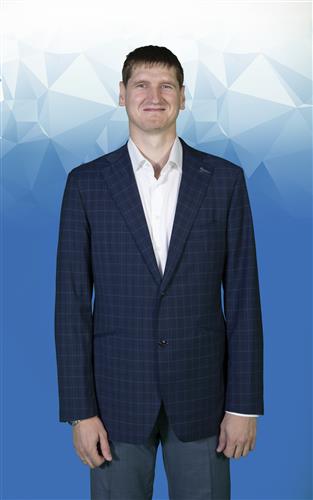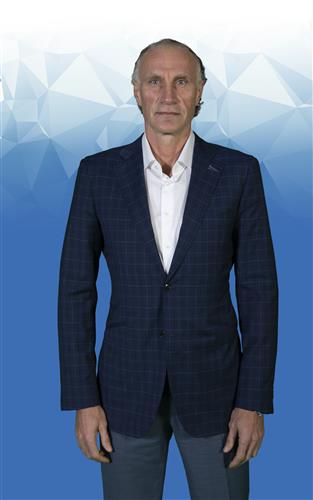 Highlights
CLM 67-Zenit SAINT PETERSBURG vs Sport LISBOA e Benfica
---
Highlights
CLM 67-Zenit SAINT PETERSBURG vs Sport LISBOA e Benfica
---
Highlights
CLM 67-Zenit SAINT PETERSBURG vs Sport LISBOA e Benfica
---
Gallery
Disclaimer
Photos featured on the CEV Photo Galleries are downloadable copyright free for media purposes only and only if CEV is credited as the source material. They are protected by copyright for all other commercial purposes. Those wishing to use CEV Photo Gallery photos for other commercial purposes should contact press@cev.eu
Match Report
Zenit SAINT PETERSBURG v Sport LISBOA e Benfica

Article
That was first game between Zenit and Benfica ever. 
Zenit plays in CEV Champions League for a second time in club history
Egor Klyuka didn't play on Wednesday due to a back injury
Opposite of Zenit Ivan Podrebinkin played on Wednesday only second full match in this season. 
Toumas Sammelvuo took the first time out in the match during the 3rd set, when Benfica was in the lead 17-14. 
Marcel Matz, HEAD COACH OF BENFICA (LISBON)
Соmeback in the 3rd set was possible, but this is very difficult to fight against opponent with strong service like Zenit.  We tried to do our best and we are pleased by performance of our team tonight. 
Tuomas Sammelvuo, HEAD COACH OF ZENIT (SAINT PETERSBURG)
We are satisfied tonight, because as we spoke with the team at the morning every point and every set in this competition are very important. We started with a victory today and off course I am satisfied for the result and for the level of our game tonight.
Tine Urnaut, OUTSIDE SPIKER OF ZENIT (SAINT PETERSBURG)
We played again like a completely new team, and this was so strange, but we could put the pressure with our good service and that was easier to play for us when we made a gap in the beginning of the sets. In 3rd set we did too many mistakes in side out, we got down the intensity of our play, but in the end we could win this game.
Peter Wohlfahrtstatter, MIDDLE BLOCKER OF BENFICA (LISBON)
We have a lot of  Brazilian players, some of them plays for the first time in the Champions League. They have a lot of adrenalin, they want a little bit to match. So, we played a little bit nervous in the beginning but in the 3rd set we had some fun on the court and this made our play better. So I think we will improve in the next games.
Read more
The match in numbers
Points
The combined total number of points scored by both teams throughout the entire match.
Duration
The total length of the match, from the first serve through until the last point has ended.
Spectators
Total number of people in attendance at the venue – taken at the end of the second set.
Match Spikes
The combined total number of successful spikes achieved by both teams throughout the entire match.
Reception Level
An average of the two team service reception percentages from the complete match.
Net Domination
The number of successful point winning blocks of Zenit SAINT PETERSBURG compared to Sport LISBOA e Benfica.
Ace Count
Zenit SAINT PETERSBURG number of service aces compared to Sport LISBOA e Benfica
Error Difference
Errors leading to points of Zenit SAINT PETERSBURG, next to those from Sport LISBOA e Benfica