ŁKS Commercecon ŁÓDŹ
• The match on Wednesday will be a match between two clubs with a long history - only a year separates the date of their creation.
• The aspirations of both teams are high, but the 2nd (Fenerbahce) and 3rd (ŁKS Commercecon) places are below expectations. Both teams are definitely hoping for more.
• Both teams were surprised by well-playing Allianz MTV Stuttgart - ŁKS Commercecon lost to the German team 0:3, and Fenerbahce Opet lost 2:3. Both teams easily won their matches against Tenerife La Laguna.
• In domestic competitions, both teams are doing very well. Fenerbahce won 10 out of 13 matches and takes the 3rd place, while ŁKS Commercecon won all 10 matches and is the leader.
"We know how strong Fenerbahce is, but we want to play our best volleyball. We also have our strength after all and we will want to use it in the best way. We will work on the opponent's weak points, if he has any... I am optimistic and we will prepare the team well for this meeting."
Alessandro Chiappini
Head coach of ŁKS Commercecon Łódź
"We have little time to recover after game in our league. We immediately start with the gym, a quick video - one, the other and we have to mentally focus on the Champions League opponent. We have to win the game against Fenerbahce to be eligible for promotion and now we are focusing only on him. We will definitely do everything to make it difficult for the team from Turkey."
Klaudia Alagierska-Szczepaniak
Middle blocker of ŁKS Commercecon Łódź
"Like every game, this game is very important to us. All our motivation is to do the best we can. As a team, we prepared very well. We want to return to our country with a victory."
Gizem Örge
Libero Fenerbahce Opet ISTANBUL
"Every game we play in the Champions League is very important to us. Our opponent is a team that plays volleyball well, so we made our preparations accordingly and we will go out on the field to win."
Buse Ünal
Setter Fenerbahce Opet ISTANBUL
Officials
How To Attend

al. Unii 2, Łódź, 94-020 Capacity: 3000
Team
Team Profile

ŁKS Commercecon ŁÓDŹ

Address
al. Unii Lubelskiej 2 Łódź
Contacts
Team Schedule
Previous Games
Team
Staff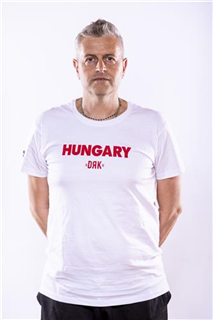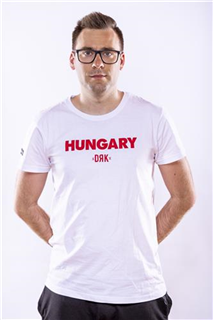 Gallery
Disclaimer
Photos featured on the CEV Photo Galleries are downloadable copyright free for media purposes only and only if CEV is credited as the source material. They are protected by copyright for all other commercial purposes. Those wishing to use CEV Photo Gallery photos for other commercial purposes should contact press@cev.eu
Match Report
ŁKS Commercecon ŁÓDŹ v Fenerbahce Opet ISTANBUL

Article
It was a great volleyball show in Łódź Sport Arena. ŁKS Commercecon Łódź was supported by over 2000 fans, there were also fans of Fenerbahce Opet Istanbul. The atmosphere was really hot.
In the second set, ŁKS Commercecon was already leading 16:11, but then the action changed. The visiting team started to play much better, the home team played less well in the reception. As a result, Fenerbahce led to a draw and won the set 25:22.
It seemed that the following sets would be even, and meanwhile the home team, carried by the support of the fans, played phenomenally in the next two sets and won with a large margin.
Roberta Ratzke was chosen MVP of the game and Arina Fedorovtseva was awarded in the Fenerbahce team.
Read more
"We knew that we couldn't stop to serve strong and we push them a lot and we did amazing job in this. Even if we had some difficult moments we were able to go out we keep pushing until the end."
Valentina Diouf
Opposite ŁKS Commercecon ŁÓDŹ
"We are happy about the result. I think that not only attack was aour strong side today but also reception, what had a big influence for aour job in attack. We also read well rivals in defence and block and all these things let us win this match."
Kamila Witkowska
Middle Blocker ŁKS Commercecon ŁÓDŹ
The match in numbers
Points
The combined total number of points scored by both teams throughout the entire match.
Duration
The total length of the match, from the first serve through until the last point has ended.
Spectators
Total number of people in attendance at the venue – taken at the end of the second set.
Match Spikes
The combined total number of successful spikes achieved by both teams throughout the entire match.
Reception Level
An average of the two team service reception percentages from the complete match.
Net Domination
The number of successful point winning blocks of ŁKS Commercecon ŁÓDŹ compared to Fenerbahce Opet ISTANBUL.
Ace Count
ŁKS Commercecon ŁÓDŹ number of service aces compared to Fenerbahce Opet ISTANBUL
Error Difference
Errors leading to points of ŁKS Commercecon ŁÓDŹ, next to those from Fenerbahce Opet ISTANBUL