• In the first leg of the Pool E double round-robin, on December 7, Turkiye's Eczacibasi Dynavit Istanbul mastered a 3-0 home victory over Romania's CSM Targoviste, while Bulgaria's Maritza Plovdiv lost in straight sets at Poland's Grupa Azoty Chemik Police.

• Eczacibasi will visit Europe's oldest living city Plovdiv just two days after claiming bronze at the Club World Championship in Antalya, Turkiye.

• Eczacibasi's Serbian opposite Tijana Boskovic was the best server of the Club World Championship with eight aces to her name. The Generation O standout was also the second best scorer and the second best attacker of the tournament. Her teammates, Serbia's Maja Ognjenovic and Russia's Irina Voronkova, topped the charts for best setters and for best receivers, respectively.

• Eczacibasi is the only undefeated team in Turkiye's Misli.com Sultanlar Ligi this season and leads the standings on a perfect 10-0 win-loss record and 30 points.
• Maritza topped the Bulgarian Demax National Volleyball League standings after the first half of the regular season without losing a single set in seven matches played, thus extending its amazing winning streak in the league to 144 consecutive matches since November 21, 2015.

• Last week Maritza shut out another Plovdiv team, Maritza 2022, in a Kupa Bulgariya quarterfinal to advance to the national cup semis.

• This is Maritza's seventh consecutive season in the Champions League after its debut in the 2016-2017 season. Back then, in a second-round home-and-away series, reigning club world champions at the time Eczacibasi mastered a 3-0 (25-13, 25-13, 25-19) win over Maritza in Plovdiv on November 1, 2016, and a 3-0 (25-16, 25-15, 25-19) victory in the return game in Istanbul on November 5, 2016. 
"Eczacibasi is a very strong team with top-level players. We have a young squad and every point we win in the Champions League means growth for our players. It's important that we don't burden them with expectations, but we are preparing hard for this match. I hope the stands will be full and we will thank them for the support with a good game."
Borislav Krachanov
Head coach of Maritza Plovdiv
"It's always pleasant and emotional to play at home, in your native town. The audience has always given us wings and we rely on its support. It's always easier when the stands are full. In addition, not everyone gets a chance to compete against players like Tijana Boskovic and we all realize that. We'll give our all for a strong match."
Ivelina Monova
Libero and captain of Maritza Plovdiv
Team
Team Profile

Maritza PLOVDIV

Address
Stadium Lokomotiv Park Lauta Plovdiv
Contacts
Team Schedule
Previous Games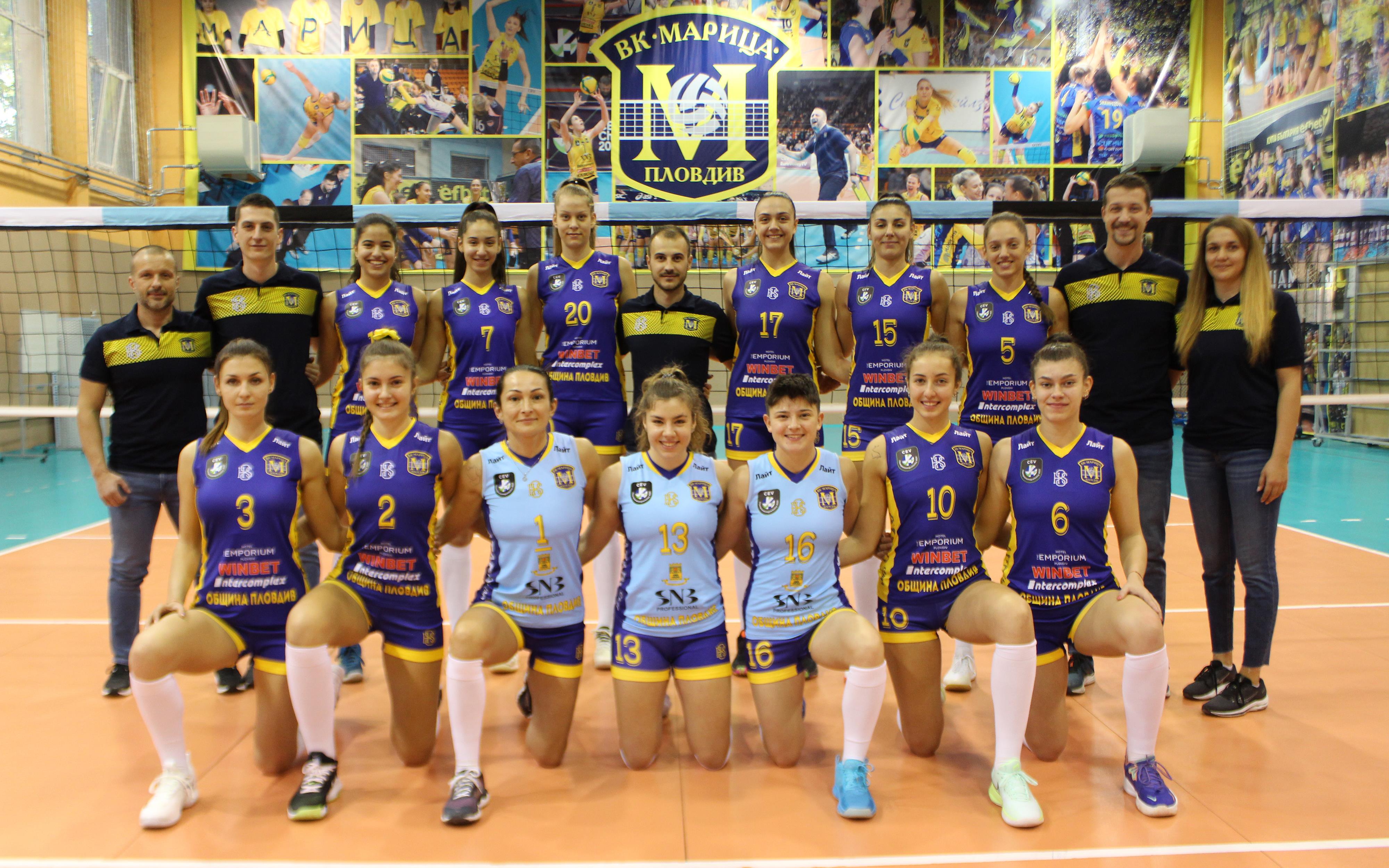 Team
Staff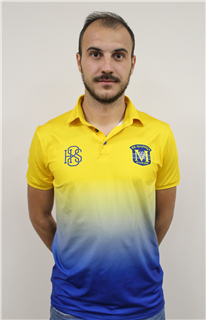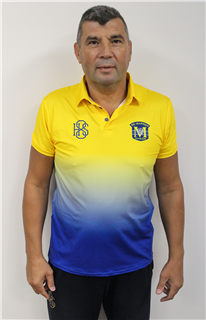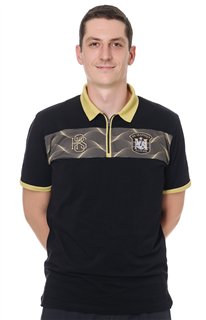 Gallery
Disclaimer
Photos featured on the CEV Photo Galleries are downloadable copyright free for media purposes only and only if CEV is credited as the source material. They are protected by copyright for all other commercial purposes. Those wishing to use CEV Photo Gallery photos for other commercial purposes should contact press@cev.eu
Match Report
Maritza PLOVDIV v Eczacibasi Dynavit ISTANBUL

Article
The first teams to enter the court in the second leg of the CEV Champions League Volley - Women Round 4 were Maritza Plovdiv and Eczacibasi Dynavit Istanbul in Pool E. The team under the guidance of coach Ferhat Akbas proved too strong for the Bulgarian champion and earned an express win.
The hosts were extremely motivated to keep the pace with the more titled opponent. The game started with a passionate point-by-point race. Maritza spared no effort in defence, thus the fans at Kolodruma Sport Hall in Plovdiv could enjoy some spectacular rallies. Eczacibasi's first attempt to run away with the score at 15-12 was quickly stopped by Maritza, who made it up at 15-16, but when the Turkish club gained a 20-17 advantage, the hosts couldn't prevent them from winning the opening set 25-20.
Eczacibasi enjoyed a strong opening in the second set, taking an early 10-3 advantage. Saliha Sahin outstood with her performance (5 points and 71% success in attack), being a strong support for Samanta Fabris. Dominating in all skills, Eczacibasi enlarged the gap and closed the set 25-11 after only 18 minutes.
Keeping the momentum, it didn't take long for Eczacibasi to build a significant advantage in the third set. Marching for their second victory in this edition of #CLVolleyW, the team around the coach Ferhat Akbas, took a 10-5 lead and never looked back. The game was closed with Elif Sahin's smart dump, the playmaker of Eczacibasi scored 5 points during that encounter.
Obviously, it was her teammates to top the scorers' chart. Samanta Fabris who tallied 12 points (53% success in attack) was named MVP of the match, two points less scored Saliha Sahin. On the other side of the net, the most prominent player was Iva Dudova who contributed with 11 points (33% of success in attack).
Read more
"We can certainly draw only positives from a match like this. I am glad our young girls showed some character and a fighting spirit. At times, they were able to play as equals against these top players. We saw some aggression in our actions, which means more confidence and growth for the future."
Borislav Krachanov
Head coach of Maritza Plovdiv
"These were three really important points for us. Maybe we did not show our best quality today, but we are happy and we look forward to the next matches."
Samanta Fabris
Opposite of Eczacibasi Dynavit Istanbul, MVP of the match
The match in numbers
Points
The combined total number of points scored by both teams throughout the entire match.
Duration
The total length of the match, from the first serve through until the last point has ended.
Spectators
Total number of people in attendance at the venue – taken at the end of the second set.
Match Spikes
The combined total number of successful spikes achieved by both teams throughout the entire match.
Reception Level
An average of the two team service reception percentages from the complete match.
Net Domination
The number of successful point winning blocks of Maritza PLOVDIV compared to Eczacibasi Dynavit ISTANBUL.
Ace Count
Maritza PLOVDIV number of service aces compared to Eczacibasi Dynavit ISTANBUL
Error Difference
Errors leading to points of Maritza PLOVDIV, next to those from Eczacibasi Dynavit ISTANBUL