2023
The Road to the SuperFinals Takes Shape as PlayOff and QuarterFinals Matchups Confirmed
It has been one of the most exciting group phase of the CEV Champions League Volley Men that we have seen in recent years as teams battled until the last serve to try and secure their place into the quarterfinals of the competition or get one more chance at going there by qualifying for the playoffs.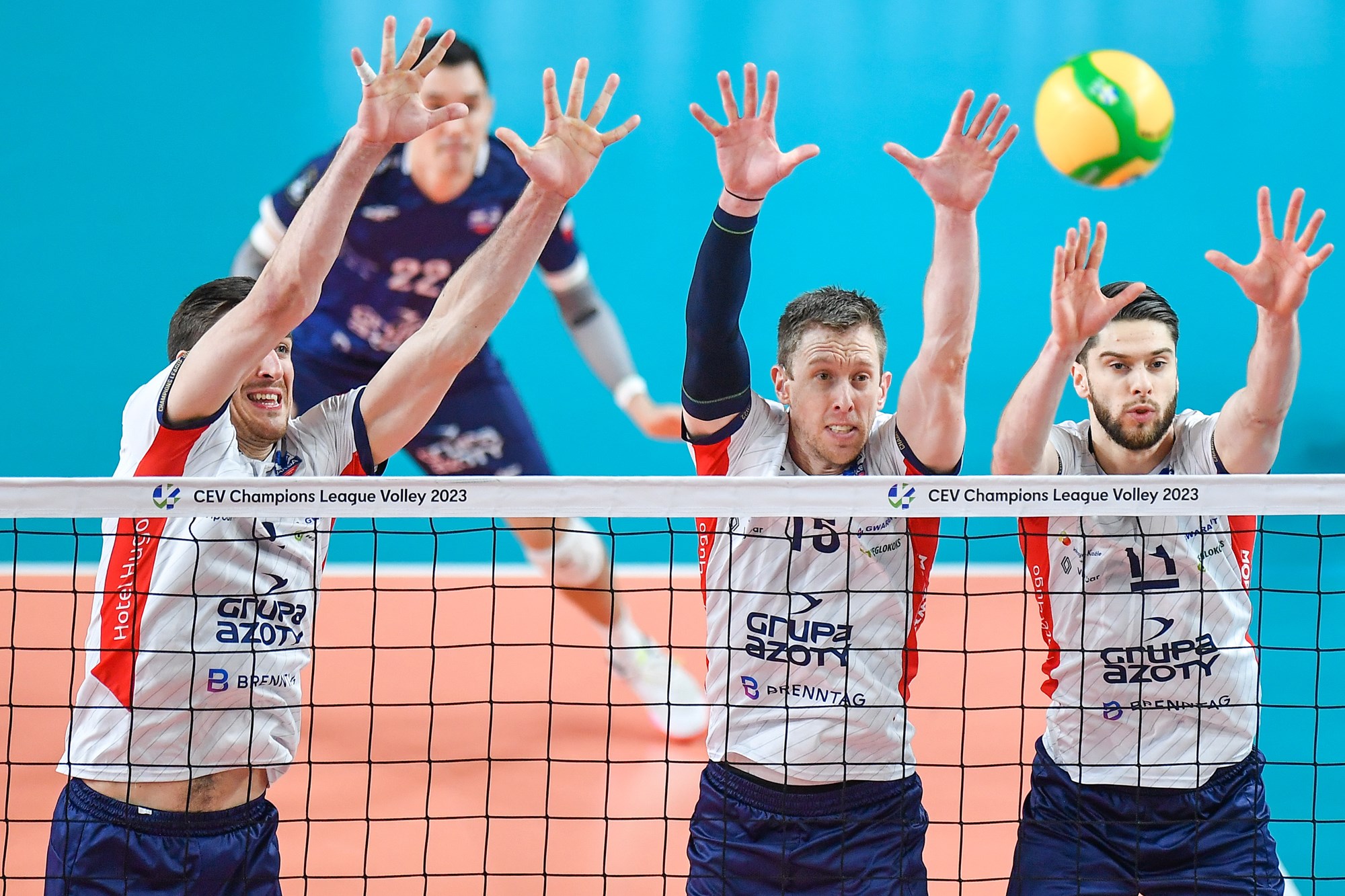 Reigning Champions Zaksa qualified into the playoffs
The new system introduced this season for the world's best club competition meant that, at the end of the group stage, we will have known the five teams that go directly into the quarterfinals as well as the six teams that will have to go through the playoffs to get there, an intermediary round that would finalize the quarterfinals lineup.
Read more on the final day of the group stage HERE.
Italian teams have been dominating the group stage, with all three teams, Sir Sicoma Monini Perugia, Cucine Lube Civitanova and Trentino Itas qualifying directly into the quarterfinals as pool winners. Completely the list of teams diretly qualified into the quarters are Türkiye's Halkbank Ankara and Poland's Jastrzebski Wegiel.
Before moving on to the teams qualified for the playoff phase it's important to note that there is no drawing of lots going into the next round as teams will be matched given the allocation system agreed before the start of the season. Thus, our first confirmed quarterfinal matchup will see Cucine Lube Civitanova and Halkbank Ankara compete for a place in the semifinals.
Moving on to the playoff, we have the best second ranked teams and the best third ranked team across all pools who will be battling out for the three remaining seats in the quarterfinals as per the below bracket.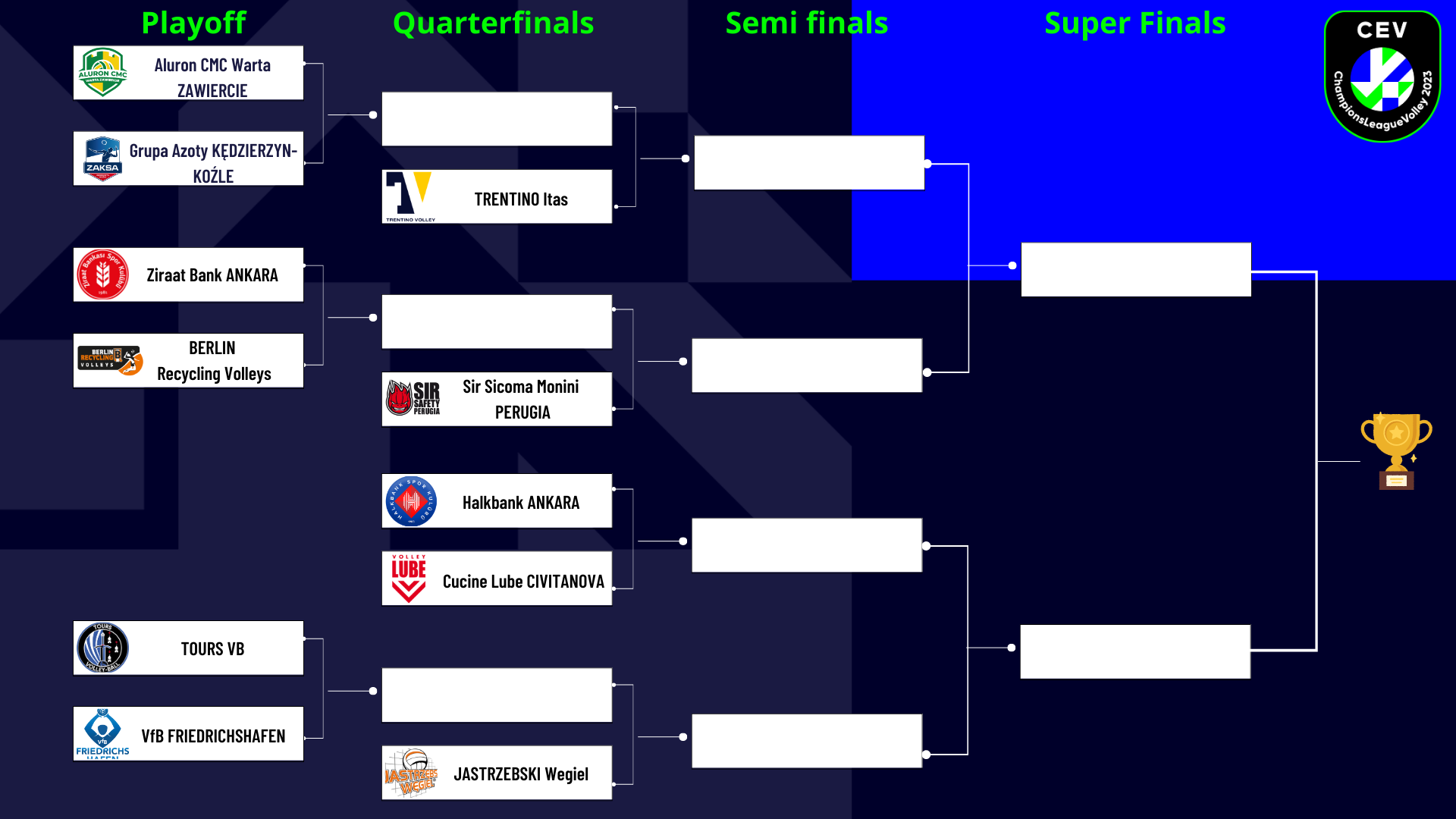 As confirmed by the bracket, the quarterfinals could offer us a replay of the matchups from the past two SuperFinals and from earlier this season between Zaksa and Trentino.
Going forward, all matches will be played in a home-away system to decide the teams going through. Keep up to date by visiting the official competition page and subscribe to EuroVolley.TV for all LIVE and on-demand matches, as well as full highlights and special content.