Overview
The decisive battle between Unet e-work BUSTO ARSIZIO and VakifBank ISTANBUL with a spot at much-anticipated #SuperFinals! In the first semifinal game played in Istanbul, Unet e-work Busto Arsizio earned spectacular victory in thrilling five-setter. The Italian team was down 0-2, but managed to turn it into their favour to get a slight advantage on the road to Verona. It was the first defeat in this edition of the Champions League for VakifBank ISTANBUL - the only non-Italian team in the semifinal phase - have a chance to reach the final for the 7th time to stay in quest for their 5th trophy. On the other side, Unet e-work Busto Arsizio have a chance to qualify to the final for a second time in their fourth campaign in Europe's top competition. They hope to earn the third medal after bronze from 2013 and silver from 2015.
Mercury rising as Verona awaits super finalists
---
"We start from 0-0. The result of the first leg doesn't give us much of an advantage, and in any case it's better not to make calculations against a strong team like VakifBank. After a complicated start of the match in Istanbul, we definitely understood that we can play on par with them. But at the e-work Arena we'll have to do even better. I'm sure that VakifBank will arrive in Italy ready to attack from the first minute to reverse the situation. But we'll give our best to achieve the goal."
Rossella Olivotto
middle blocker of Unet e-work Busto Arsizio
"We are very excited for the match we have to play. The Super Final is exactly where we want to be. We want to play a real match, we want to play a great match against a great team, and we want to deserve to be in Verona. So we are very excited for this challenge. We believe in ourselves; we believe in our power. We want to go to the Super Final and our focus is to be the best VakifBank that we can be in Busto Arsizio."
Giovanni Guidetti
head coach of VakifBank Istanbul
"We focused on the mistakes we made in the match we played in Istanbul and worked hard to correct them. We must return from Italy with a victory towards the Champions League trophy, which has been our goal since the beginning of the season. We are aware that we are going to a match at a very high combat level. Right now, our only goal is to return from Busto Arsizio with a victory and play the final on May 1."
Melis Gurkaynak
middle blocker and captain of VakifBank Istanbul
Officials

Second Referee

Vitor Alexandre GONCALVES

POR
Team
Team Profile

Unet e-work BUSTO ARSIZIO

Address
Via Maderna 20 Busto Arsizio
Team Schedule
Previous Games
Team
Staff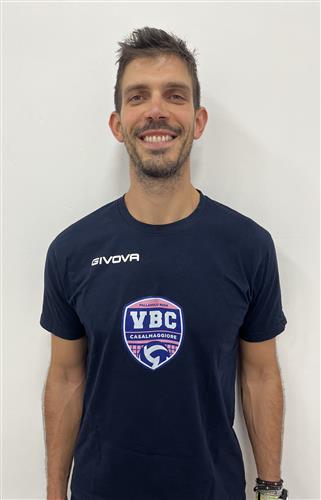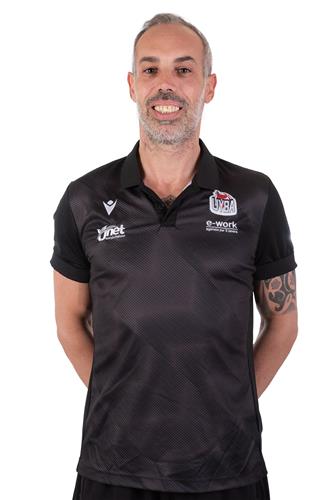 Highlights
Gabi blocking a spike from Jovana Stevanovic
---
Highlights
Maja Ognjenovic and Milena Rasic celebrating victory
---
Highlights
VakifBank's dance of joy
---
Gallery
Disclaimer
Photos featured on the CEV Photo Galleries are downloadable copyright free for media purposes only and only if CEV is credited as the source material. They are protected by copyright for all other commercial purposes. Those wishing to use CEV Photo Gallery photos for other commercial purposes should contact press@cev.eu
Match Report
VakifBank ISTANBUL take their revenge by edging Unet e-work BUSTO ARSIZIO

Article
Starting the game with Gabi on serving line VakifBank ISTANBUL reached 9-0 lead, head coach of Unet e-work BUSTO ARSIZIO used two time-outs and eventually the hosts managed to score first point. Isabelle Haak enjoyed excellent opening (10 points in set 1) and the Turkish powerhouse improved their advantage further (even to 13 points at 20-7). BUSTO ARSIZIO showed a few great plays, but it was not enough to stop Guidetti's squad in the first set that was closed with ace from Michelle Bartsch-Hackley.
The second part had much more competitive beginning delivering several thrilling rallies with both sides giving their best, but then VakifBank jumped into six-point lead quickly and enlarging it up to nine points, putting a pressure with serve, the hosts struggled in reception (only 39% of positive receptions and 0% of excellent reception). Controlling situation on the court they marched to a second set win.
With no room for mistakes, Busto Arsizio tried to keep pace with their rivals, but despite their efforts again already in early stage VakifBank were unstoppable. Playing precisely and fully focused they again raced into a significant lead that let them calmly seal a match victory and get a desired ticket to the Super Finals in Verona to play for their fifth trophy.
Read more
Points
The combined total number of points scored by both teams throughout the entire match.
Duration
The total length of the match, from the first serve through until the last point has ended.
Spectators
Total number of people in attendance at the venue – taken at the end of the second set.
Match Spikes
The combined total number of successful spikes achieved by both teams throughout the entire match.
Reception Level
An average of the two team service reception percentages from the complete match.
Net Domination
The number of successful point winning blocks of Unet e-work BUSTO ARSIZIO compared to VakifBank ISTANBUL.
Ace Count
Unet e-work BUSTO ARSIZIO number of service aces compared to VakifBank ISTANBUL
Error Difference
Errors leading to points of Unet e-work BUSTO ARSIZIO, next to those from VakifBank ISTANBUL