"It is a very strong team, with players from several national teams, among the best in the world, and champions in their country. They are also very experienced in the Champions League. We will face a very powerful team and we count on the support of our fans because that is the only way we can level the game."
Tiago Violas
Setter of Sport LISBOA e BENFICA
"It's a tougher game, it's an opponent with a very large investment and already with a win against the Serbs in the Champions League. It's a team with exceptional quality, with top class players, built to win the German league and to play in Europe. But we know our quality and the power we have at home."
Marcel Matz
Head Coach of Sport LISBOA e BENFICA
"Benfica Lisboa is a team that operates with great emotion and game intelligence. It's no coincidence that they made it through the entire qualifying campaign, with an impressive turnaround in the last round against Karlovarsko. Anyone who loses 2:3 at home and then wins 3:1 away in such an important match is extremely strong nerves. "
Cedric Enard
Head Coach of BERLIN Recycling Volleys
Officials
How To Attend

Avenida General Norton de Matos, LISBOA, 1500-313 Capacity: 1586
Team
Team Profile

Sport LISBOA e Benfica

Address
Av. General Norton de Matos Lisbon
Contacts
Team Schedule
Previous Games
Team
Staff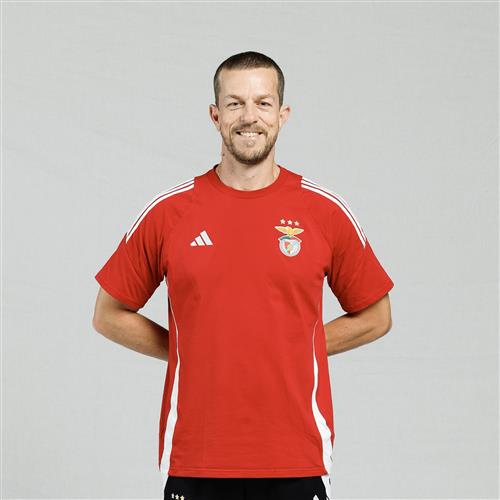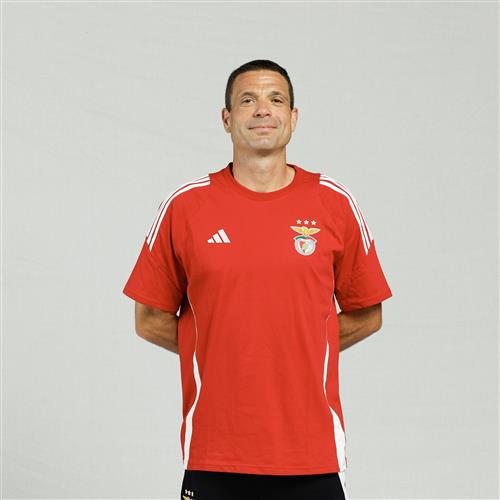 Highlights
Benfica vs BERLIN Recycling Volleys
---
Highlights
Sport LISBOA e Benfica
---
Highlights
Cedric Enard, head coach of BERLIN Recycling Volleys
---
Highlights
Sport LISBOA e Benfica about to enter the court
---
Highlights
BERLIN Recycling Volleys team huddle
---
Highlights
Fans of BERLIN Recycling Volleys
---
Highlights
Benjamin Patch of BERLIN Recycling Volleys spiking
---
Highlights
Sport LISBOA e Benfica time out
---
Highlights
MVP, Timothée CARLE of BERLIN Recycling Volleys
---
Gallery
Disclaimer
Photos featured on the CEV Photo Galleries are downloadable copyright free for media purposes only and only if CEV is credited as the source material. They are protected by copyright for all other commercial purposes. Those wishing to use CEV Photo Gallery photos for other commercial purposes should contact press@cev.eu
Match Report
BERLIN Recycling Volleys on the winning path

Article
Berlin Recycling Volleys proved better than Sport LISBOA e Benfica in a hard-fought match that lasted 100 minutes. The players of head coach Cedric Enard could take the first two sets, but lost their rhythm for a while in the third. However, they did not let any big surprises and grabbed the fourth one, seizing second victory in Pool D, and currently standing on second place in the group, while favourites Zenit Saint Petersburg are on the first. 
The BR Volleys were missing outside spiker Cody Kessel in addition to middle blockers Anton Brehme and Georg Klein. The 30-year-old US American had to stay in Berlin with an ankle injury and will undergo surgery on Thursday morning. He might have to stay away from the court for a period of four to six weeks
French international Timothée Carle was the all-important man in the first set. The 26-year-old outside spiker was not only a constant in the attack, he also scored with his serve (2) and block (1)
After the second set was won by the team of head coach Cedric Enard as well, Benfica started serving much better in the third set. Berlin's coach reacted and gave the key players Patch, Grankin and Carle a short break.
Led by eventual MVP Timothée Carle, the Berliners were able to turn things around again and win the match thanks to outstanding attacking rates
Despite a distance of 2,300 kilometers, 18 fans from Berlin supported the BR Volleys in Lisbon. After the deserved away victory, the fan club "7. Mann" set the tone and "Berlin, Berlin" chants went through the arena.
Read more
"This was not an easy match for us, but we didn't expect anything else. We went into this match incredibly focused and had a perfect start. In the third set, Benfica served much better and defended strongly, but we were able to respond and showed the necessary reaction in the fourth. We want to go as far as possible in this competition, and so these were three very important points for us today."
Timothée CARLE
MVP and player of BERLIN Recycling Volleys
"This was a really good match where both teams fought hard. In Volleyball, when you lose a little bit of energy, it's hard to find it again. At this point, Benfica caught us with strong serves. But we proved again how we can stand together as a team and fight back. At the end of the third set, I had slight physical problems, but I'm even happier that I was able to make my contribution to this victory again in the fourth set. These six points from two matches are the start we wanted."
Benjamin PATCH
Player of BERLIN Recycling Volleys
"It's an important victory, for sure. I was expecting this type of game, a tough one. Benfica always plays with this good mindset, the coach using every player in the team, so it's something you have to adapt to. I'm happy because of our reaction in the fourth set was very good, and we start to be dominant in the game like in the two first sets."
Cedric Enard
Head coach of BERLIN Recycling Volleys
"We knew the quality of the Berlin team. The first two sets weren't good for us, but we had nice reaction, and it was possible to come back in the third set. However, they played very well in the fourth set. We gave our maximum to win, but it wasn't enough"
Lucas França
Player of SL Benfica
The match in numbers
Points
The combined total number of points scored by both teams throughout the entire match.
Duration
The total length of the match, from the first serve through until the last point has ended.
Spectators
Total number of people in attendance at the venue – taken at the end of the second set.
Match Spikes
The combined total number of successful spikes achieved by both teams throughout the entire match.
Reception Level
An average of the two team service reception percentages from the complete match.
Net Domination
The number of successful point winning blocks of Sport LISBOA e Benfica compared to BERLIN Recycling Volleys.
Ace Count
Sport LISBOA e Benfica number of service aces compared to BERLIN Recycling Volleys
Error Difference
Errors leading to points of Sport LISBOA e Benfica, next to those from BERLIN Recycling Volleys