1. LP SALO is still seeking its first win in CEV Champions League Volley on their 17th match in history. Finns have played total of 69 CEV European Cup games winning 26 of those.
2. This is fourth time that LP SALO will meet French opponent in European Cup competition. In only previopus encounter at their home they beat BEZIERS 3-2 almost 10 years ago.
3. LP SALO is at the moment in 3rd place in domestic Mestaruusliiga after winning 18 of their 23 matches. ASPTT MULHOUSE is leading French PRO F with 13 wins in 15 matches played.
4.LP SALO is still missing their most experienced player, 41 year young ukrainian setter Viktoriia Tuchashvili because injury. Their setters Saana Virtanen and Irina Mäkinen are together 34 years old.
"After three matches we set two goals: to challenge Vakifbank ISTANBUL and Vero Volley MONZA better than in first encounters and win ASPTT MULHOUSE at home. I see still our guests as favourites and we need to do our best to achieve win. But it is realistic goal for us. We had good experience in our last Champions League match in Istanbul."
Tomi Lemminkäinen
Head Coach of LP SALO
"This is the match at home, that we have waited most. We had a taste of winning set in France and we have been growing up our hunger for game win after that. Great evening coming as we can also have again spectators in our hall. We need to believe and play in our top level to win."
Jenni Jantunen
Middle blocker LP SALO
Officials
How To Attend

Urheilupuisto 9, SALO, 24100 Capacity: 2000
Team Profile

LP SALO

Address
Helenankatu 17 Salo
Contacts
Team Schedule
Previous Games
Team
Staff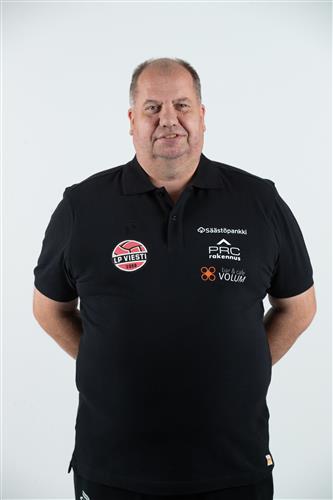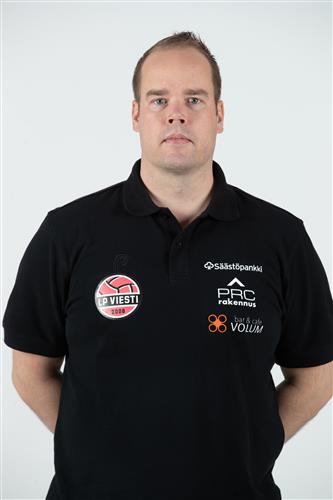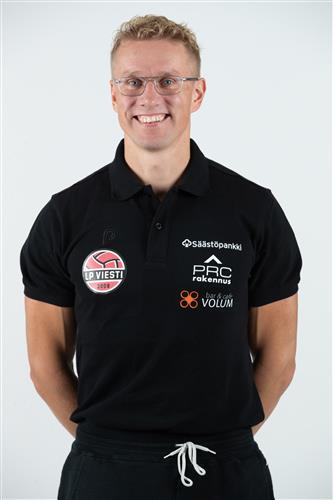 Gallery
Disclaimer
Photos featured on the CEV Photo Galleries are downloadable copyright free for media purposes only and only if CEV is credited as the source material. They are protected by copyright for all other commercial purposes. Those wishing to use CEV Photo Gallery photos for other commercial purposes should contact press@cev.eu
Match Report
LP SALO v ASPTT MULHOUSE VB

Article
- First ever Finnish win in CEV Champions League Women on game number 23 and for LP SALO in their game number 17.
- Iina Andrikopoulou scored last point of the match with an ace. It came in 4th match ball.
-MVP Jessica Kosonen scored 23 points and Iina Andrikopoulou 20. Captain Anna Czakan made five important blocks.
- Amanda Coneo was best scorer for ASPTT MULHOUSE with 23 points.
- Only 15-years old Anna Johtela LP SALO made her debut in CEV Champions League Women.
- ASPTT Mulhouse had only five of their 1st team players playing as 7 tested COVID-19 positive sooner in the week
Read more
A great victory. Our goal was to win this game and we succeeded that goal. We played a solid game and got ourselves back to the game even in bad situations. It was maybe one of the best games for our team, because all our outside hitters were able to score points and also Anna Czakan was good in attack. Points and sets for hitters were even. I'm happy for our block-defense espesially in the end of the sets. Mulhouse's setter, Pia Kästner, used her strong hitters wisely, espesially Silke Van Avermaet
Tomi Lemminkäinen
head coach of LP Salo
I'm so proud. As everyone know, we have seven players with covid so we game with our under seventeen team plus four professional player. I think they reacted the right way: they fought, tried to handle the pressure. The beginning was so nervous but then we found a way to play. We played with a lot of heart and lot of emotion. It was a great game. In the end one ball can change the game, we could have end up playing five sets. LP Salo played a really good game.
Francois Salvagni
head coach of ASPTT Mulhouse VB
Preparation for this game was a bit different because we didn't know which players are going to play, but when we saw who arrived, we used all information about the last game. We played good enough, but some things could have been done better. The end of the game got very excited, but in general very good performance of our team.
Jessica Kosonen
MVP of LP Salo
For me it was a really good game most of the time. We had younger players and they had good spirit. I'm so happy for them. We tried to do our best all the time. LP Salo deserved their win. They did a really good service and played really good in general. I'm so happy for my team because we got this nice experience for the young players. Now we have to focus again and continue.
Amanda Coneo
MVP of ASPTT Mulhouse VB
The match in numbers
Points
The combined total number of points scored by both teams throughout the entire match.
Duration
The total length of the match, from the first serve through until the last point has ended.
Spectators
Total number of people in attendance at the venue – taken at the end of the second set.
Match Spikes
The combined total number of successful spikes achieved by both teams throughout the entire match.
Reception Level
An average of the two team service reception percentages from the complete match.
Net Domination
The number of successful point winning blocks of LP SALO compared to ASPTT MULHOUSE VB.
Ace Count
LP SALO number of service aces compared to ASPTT MULHOUSE VB
Error Difference
Errors leading to points of LP SALO, next to those from ASPTT MULHOUSE VB