Overview
1. Igor Gorgonzola NOVARA plays for the 2nd time a match in Czech Republic. NOVARA has a score of 4 wins out of 4 played games vs Czech teams so far. 
2. Igor Gorgonzola NOVARA had to face 2 injuries in the last week: Haleigh Washington had a knee problem and she could not join the match in LIBEREC, while Micha Hancock has some neck troubles and could not play the last game played, on Saturday evening.
3. Among Novara girls, only Veronica Costantini and Lucia Imperiali have not done their CEV Champions League Volley debut yet.
4. VK Dukla LIBEREC has it's debut in CEV Champions League Volley this season only after their 5th season of playing Czech Extraliga and most of the players are rookies in the competition.

5. Igor Gorgonzola NOVARA and VK Dukla LIBEREC have never met face to face in any competition.
Officials

Second Referee

Bogdan Laurentiu STOICA

ROU

How To Attend

Jeronymova 522, LIBEREC, 460 07 Capacity: 1250
Team
Team Profile

VK Dukla LIBEREC

Address
Jeronymova 522 Liberec
Contacts
Team Schedule
Previous Games
Team
Staff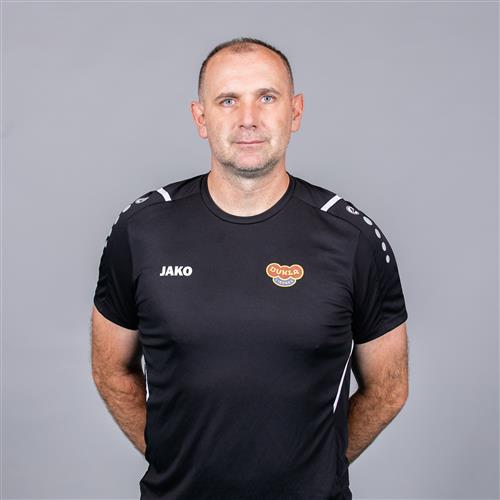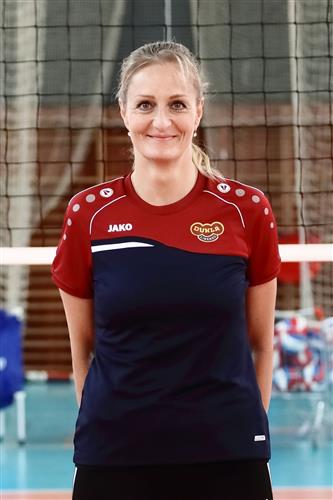 Highlights
Dukla LIBEREC exulting
---
Highlights
Igor Gorgonzola NOVARA exulting
---
Highlights
Dukla LIBEREC clapping hands
---
Highlights
Igor Gorgonzola NOVARA hugging
---
Highlights
Dukla LIBEREC cheering
---
Highlights
Coach's advice
---
Gallery
Disclaimer
Photos featured on the CEV Photo Galleries are downloadable copyright free for media purposes only and only if CEV is credited as the source material. They are protected by copyright for all other commercial purposes. Those wishing to use CEV Photo Gallery photos for other commercial purposes should contact press@cev.eu
Match Report
Igor Gorgonzola NOVARA won over VK Dukla LIBEREC

Article
VK Dukla Liberec debutants in the 2022 #CLVolleyW faced a second loss against the 2019 #CLVolleyW champions Igor Gorgonzola Novara.

The Italians opened the game with confidence scoring 51% of winning spikes. The game's top scorer Britt Herbots knocked down 6 points and nine deadly attacks in the first set. Bonifacio showed a great play in defense with two kill blocks.

The second set followed at a similar pace - Italians taking the lead. Rosamaria Montibeller and Britt Herbots demonstrated a significant contribution and produced excellence in attacks: Montibeller - 6 points (56% excellence in attacks), Herbots - 5 points (83% excellence in attacks).

Losing the first two sets, the VK Dukla Liberec found a way to pressure Novara, leading to a very tight 3rd set. Nikola Kvapilova scored a total of 11 points, yet that was not enough for the Czech to stand against Novara's defense.
A compelling 62 minute game by Lavarini's team continued winning Czech teams for the 5th time in a row and the 2nd win in Pool C.
Read more
"We played a good match, I'm pretty happy because the girls paid attention to the situation that we prepared for, it's never easy to play away. I can just say that we were precise, didn't do many mistakes and we could show our game aswell, so we are happy."
Stefano Lavarini
Head coach of Igor Gorgonzola NOVARA
"We entered the match a little nervously. We did not succeed in passing the opponent's serve. So the first set was marked by our poor income. Then we started to pass better and thus we improved a bit. We also saw the strength of the second six of this strong team, so an excellent volleyball experience for the girls. It's a pity we had a bad start and that we started to dare so late. Nevertheless, it was a holiday of volleyball today."
Libor Gálík
Head coach of VK Dukla LIBEREC
The match in numbers
Points
The combined total number of points scored by both teams throughout the entire match.
Duration
The total length of the match, from the first serve through until the last point has ended.
Spectators
Total number of people in attendance at the venue – taken at the end of the second set.
Match Spikes
The combined total number of successful spikes achieved by both teams throughout the entire match.
Reception Level
An average of the two team service reception percentages from the complete match.
Net Domination
The number of successful point winning blocks of VK Dukla LIBEREC compared to Igor Gorgonzola NOVARA.
Ace Count
VK Dukla LIBEREC number of service aces compared to Igor Gorgonzola NOVARA
Error Difference
Errors leading to points of VK Dukla LIBEREC, next to those from Igor Gorgonzola NOVARA