Head-to-Head
THY ISTANBUL and Igor Gorgonzola NOVARA meet for the second time in the Champions League, after the reverse fixture on 25 November.
Igor Gorgonzola NOVARA won that match in Novara in straight sets. Nika Daalderop (13), Ebrar Karakurt (12) and Caterina Chiara Bosetti (10) all reached double figures in points for the home team, Kiera van Ryk (13) achieved this for the visitors.
Igor Gorgonzola NOVARA won each of their last three Champions League matches versus teams from Turkey, since a 1-3 defeat against VakifBank ISTANBUL in the 2018/19 semi-finals second leg. Because the Italians had won the first leg of those semi-finals 3-0, a golden set was needed to determine the team to reach the final. Igor Gorgonzola NOVARA won the golden set and went on to claim the title.
Igor Gorgonzola NOVARA's only Champions League group stage defeats against a Turkish team came in 2015/16, when they lost twice against VakifBank ISTANBUL (1-3 away, 2-3 at home).
THY ISTANBUL
In their debut Champions League season, THY ISTANBUL have won one of their four group stage matches: a 3-0 home win against VK Dukla LIBEREC in the third leg on 21 December.
THY ISTANBUL are the seventh team to represent Turkey in the Champions League. Of the other six, only Fenerbahçe Opet ISTANBUL failed to claim multiple wins in their debut season (as FenerbahceAcibadem ISTANBUL in 2007/08).
Kiera van Ryk finished as THY ISTANBUL's top scorer in all four Champions League matches so far.
In THY ISTANBUL's 2-3 defeat versus Dinamo MOSCOW in the fourth leg, Kiera van Ryk collected 32 points for the team, at least 17 more than any of her teammates (15 by Madison Kingdon Rishel).
Lauren Carlini won the Champions League with Igor Gorgonzola NOVARA in 2018/19.
"It will be a match against a good team. We have the chance to grow as a team and to make up for the last match on the weekend. I think we have the possibility to win and we will work together as a team to reach that. Also to get a good feeling for the upcoming matches in the league it's important for us to make a step, get better and get confidence".
Hanna Orthmann
Outside hitter THY ISTANBUL
Igor Gorgonzola NOVARA
Igor Gorgonzola NOVARA are one of two teams who have yet to lose a set in this season's group stage, alongside A. Carraro Imoco CONEGLIANO.
Once before, Igor Gorgonzola NOVARA won all six of their Champions League group matches in straight sets: in their title-winning campaign in 2018/19.
Igor Gorgonzola NOVARA survived the group phase in four of their previous five Champions League participations, with their debut season in 2015/16 as the only exception. NOTE: in 2019/20, the Italians finished top of their group, but their quarter-final tie was never played due to the COVID-19 cancellation.
Igor Gorgonzola NOVARA won 26 of their last 27 group stage matches in the Champions League, with the only exception a 1-3 defeat versus Allianz MTV STUTTGART on 27 November 2019. The Italians are currently on a 14-match winning run in the group phase.
Ebrar Karakurt (39) is Igor Gorgonzola NOVARA's top scorer this Champions League season, despite appearing in only three of the club's four matches.
Karakurt played for THY ISTANBUL last season. She finished as the club's top scorer in the 2020/21 Challenge Cup on 97 points.
Cristina Chirichella has won 10 points from stuff blocks this Champions League season. In the 2020/21 CL, she finished on a team-high 19 points from blocks.
Officials
How To Attend

Nuh Kuyusu Cad. Seyit Ahmet Deresi Sok. No:5, ISTANBUL, 81150 Capacity: 7000
Team
Team Schedule
Previous Games
Team
Staff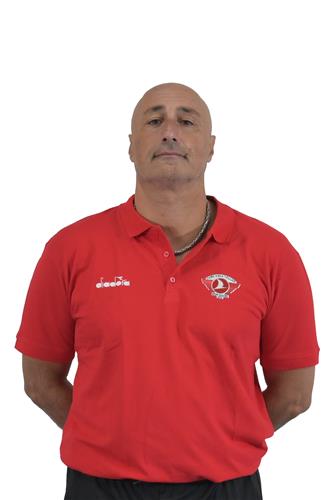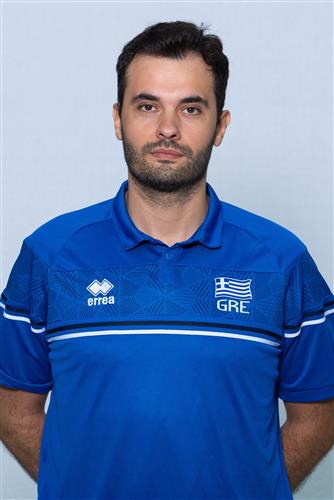 Highlights
THY ISTANBUL players getting ready for a match
---
Highlights
Team of THY ISTANBUL
---
Highlights
Team of Igor Gorgonzola NOVARA
---
Highlights
Novara trying to stop the hit by THY
---
Highlights
Madi Kingdon with 14pts. and the MVP award
---
Highlights
The winners celebrating
---
Gallery
Disclaimer
Photos featured on the CEV Photo Galleries are downloadable copyright free for media purposes only and only if CEV is credited as the source material. They are protected by copyright for all other commercial purposes. Those wishing to use CEV Photo Gallery photos for other commercial purposes should contact press@cev.eu
Match Report
THY ISTANBUL v Igor Gorgonzola NOVARA

Article
THY Istanbul seized an important CLVolleyW victory, after outclassing in four sets the team of Igor Gorgonzola Novara in the Super Match of the Week. As it has become a tradition in the #SuperMOTW, and to the delight of those, following the fixture, the sides that locked horns delivered a great performance, but with a great motivation, the players of head coach Marcello Abbondanza claimed the win, and saved their chances of proceeding ahead in the competition. To do so and secure the second position in Pool C, they will have to outclass the Czech VK Dukla Liberec in the last round. However, they will not be sure of qualification as Top 3 of the second placed teams. 
The Italian powerhouse (who are already qualified) arrived in Istanbul without some of their key players due to COVID 19 (including star Ebrar Karakurt who last season was competing for THY). However, Igor put up a real fight, with birthday girl Caterina Bosetti being one of the leaders for Igor on the court, together with teammate Cristina Chirichella. 
On the other side of the net, THY's American players - setter Lauren Carlini (who amazed the crowds several times throughout the match with smart plays), MVP Madi Kingdon Rishel and Tori Dixon, led their team towards causing the first loss of Novara (who before the #SuperMOTW hadn't even lost a set in CLVolleyW this season). THY's new transfer Hanna Orthmann also did a good job on the court today in some crucial moments. 
Overall, the host team delivered better performance on attacking (54 to 52), 15 kill blocks to 11, and aced the outstanding nine times (to three by Novara). 
Kingdon was named MVP of the game, with 14 points and 78% positive reception
Read more
''It was a tough match with some ups and downs, but we fought as a team and found our ways back in the game. We focused on putting more pressure in serving, and it paid off. We are very happy about this victory, and it gives us confidence for the upcoming match against Fenerbahçe."
Hanna Orthmann
Player of THY Istanbul
''I think it was a really good match for us. We have been working on our serve, block and defense for a long time. I think we really showed that today against Novara.''
Madison Kingdon
Player of THY Istanbul
The match in numbers
Points
The combined total number of points scored by both teams throughout the entire match.
Duration
The total length of the match, from the first serve through until the last point has ended.
Spectators
Total number of people in attendance at the venue – taken at the end of the second set.
Match Spikes
The combined total number of successful spikes achieved by both teams throughout the entire match.
Reception Level
An average of the two team service reception percentages from the complete match.
Net Domination
The number of successful point winning blocks of THY ISTANBUL compared to Igor Gorgonzola NOVARA.
Ace Count
THY ISTANBUL number of service aces compared to Igor Gorgonzola NOVARA
Error Difference
Errors leading to points of THY ISTANBUL, next to those from Igor Gorgonzola NOVARA