1. THY ISTANBUL plays for the first time ever a CEV Champions League Volley match in Russia.
2. It is their second match in their history away with a Russian team.
3. Four players from THY ISTANBUL (Bahar Toksoy Guidetti, Seyma Ercan, Polen Unver, Lauren Carlini) already won the CEV Champions League Volley.
4. THY ISTANBUL achieved their 12th victory out of 15 matches in their national season. They are the 4th in current standing.
5. Dinamo MOSCOW have played 14 matches in their national league and they are on the third place in Russian Super-league.
6. Dinamo MOSCOW (2 wins and 5 points) is on the second place in group C of the CEV Champions League. THY ISTANBUL takes the third place (1 win and 4 points).
7. With the new head coach Konstantin Ushakov Dinamo MOSCOW has won all of the last nine matches in the Russian Championship with a score of 3-0.
8. At the end of 2021, Dinamo MOSCOW signed a contract with the setter and captain of the Russian national team, world champion Evgeniya Startseva. Startseva has already been included in the Dinamo's roster in the Champions League.
9. One of the current leaders of THY ISTANBUL, setter Lauren Carlini played in Dinamo in the season 2019/20 and won silver medal at the Russian Cup.
"Dinamo Moscow is very strong team , they have very strong block and attack that can give us trouble but we need to do our best technical and tactical skills that we have been working on and play our game with a right mind and quality. I believe my team will show better performance and result according to first match against them".
Marcello Abbondanza
Head coach THY ISTANBUL
"We will have a tough game against a good team. A clear win will allow us to continue on our way, and we have prepared with the awareness of this. We are very focused, tactically and physically we know we can win this match. On the field, we trust not only ourselves, but also each other. This is our strongest point! As soon as the match starts, we want to show a game that we enjoy and give also enjoy to our opponent and audiences".
Bahar Toksoy Guidetti
Middle-blocker THY ISTANBUL
"Our team is very excited for another chance to play Dinamo Moscow. We know that this match is incredibly important and we want to show a better performance than the last time."
Madison Kingdon
Outside hitter THY ISTANBUL
Officials
How To Attend

st. Vasilisa Kozhina,13, MOSCOW, 121096 Capacity: 3500
Team
Team Profile

Dinamo MOSCOW

Address
Sadovnicheskaya str. 24 bld. 6 Moscow
Team Schedule
Previous Games
Team
Staff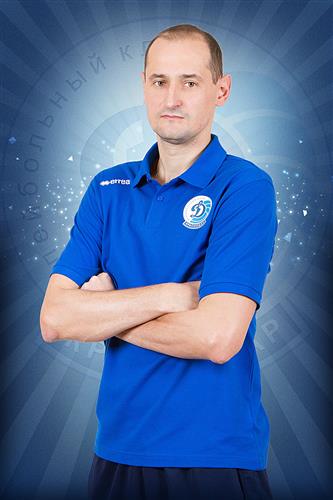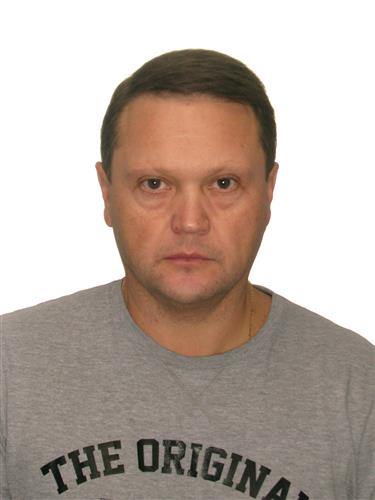 Highlights
Irina Fetisova during warm-up
---
Highlights
Ekaterina Enina and Lauren Carlini fighting to win a joust
---
Highlights
Mariia Bibina diving to save the ball
---
Highlights
Dinamo MOSCOW celebrating a set win
---
Gallery
Disclaimer
Photos featured on the CEV Photo Galleries are downloadable copyright free for media purposes only and only if CEV is credited as the source material. They are protected by copyright for all other commercial purposes. Those wishing to use CEV Photo Gallery photos for other commercial purposes should contact press@cev.eu
Match Report
Dinamo MOSCOW v THY ISTANBUL

Article
Dinamo Moscow and THY Istanbul produced a thrilling roller-coaster battle in Pool C, eventually won by the hosts after battle of nerves in tie-break. THY Istanbul opened the match in impressive style being powered by their leader Kiera Van Ryk, but the Russian team withstood a pressure and made a great comeback in the end of the second set. Nataliya Goncharova showed her strength again taking on her most of the spikes, she was also a hero of tie-break. In the 5th set she scored herself 8 points, helping her team to comeback from four points behind and to earn victory.
- Dinamo won for the third time in four matches and still ranks second in Group C. Türk Hava Yolları takes third place (1 win in 4 matches).
- Dinamo defeated THY for the second time in the season. Dinamo won the first game in Istanbul 3-2.
- Two outside hitters of Dinamo Edina Begic and Elitsa Vasileva did not play in this match for medical reasons. Vasileva is one of the leaders of Dinamo, this is a serious loss for the russian club.
- One of the current leaders of Türk Hava Yolları, setter Lauren Carlini played today against her former team. She played in Dinamo in the season 2019/20 and won silver medal at the Russian Cup.
- Opposite and captain of Dinamo Nataliya Goncharova was named as MVP of the match. Goncharova became the top scorer of Dinamo with 28 points. She succeded 44% of her attacks (27 of 62) and made one block.


Read more
"Today we won through the team play and emotions. We didn't succeed many things today, especially at the start of the game. This blew us away, we confused. But the main thing is that we got together and finished the match beautifully and with a good result. As for the lost sets, there were mistakes in our game, we did not follow head coach's instructions."
Nataliya Goncharova
team captain of Dinamo Moscow
"Big dissapontment. I think today we lost a very big chance to win this match, first of all in the second set. Congratulations to Dinamo - they never give up in some moments. I think today we have too much regrets about our performance, especially in important moments. We play this pool, difficult pool, but I think our roster was not ready for Champions League. We don't have this kind of roster to play this kind of tournament and national league together."
Marcello Abbondanza
head coach of Türk Hava Yolları
The match in numbers
Points
The combined total number of points scored by both teams throughout the entire match.
Duration
The total length of the match, from the first serve through until the last point has ended.
Spectators
Total number of people in attendance at the venue – taken at the end of the second set.
Match Spikes
The combined total number of successful spikes achieved by both teams throughout the entire match.
Reception Level
An average of the two team service reception percentages from the complete match.
Net Domination
The number of successful point winning blocks of Dinamo MOSCOW compared to THY ISTANBUL.
Ace Count
Dinamo MOSCOW number of service aces compared to THY ISTANBUL
Error Difference
Errors leading to points of Dinamo MOSCOW, next to those from THY ISTANBUL