Vero Volley MILANO - VakifBank ISTANBUL 

Head-to-Head
· VakifBank ISTANBUL defeated Vero Volley MILANO 3-0 in Istanbul in the first leg of the Champions League quarter-final on 15 March. Paola Egonu (21) and Gabriela Braga Guimaraes (18) were top scorers for the home side, Jordan Thompson scored 13 points for the visitors.
· Before last week's match, Vero Volley MILANO, under their previous name of Vero Volley MONZA faced VakifBank ISTANBUL two times before. They lost 1-3 in both group stage matches against VakifBank ISTANBUL in last season's Champions League.
· VakifBank ISTANBUL are one of only two teams that Vero Volley MILANO have a 0% Champions League win ratio against (3 matches, 3 defeats); also A. Carraro Imoco CONEGLIANO (2 matches, 2 defeats).
· VakifBank ISTANBUL's victory on 15 March 2023 was their first win over Italian opposition in the quarter-finals of the Champions League, after two defeats versus Edison Volley MODENA (2-6 on aggregate) in February 2001.
· VakifBank ISTANBUL played an Italian team in four of their eight Champions League finals: a 0-3 defeat versus Pomì CASALMAGGIORE in 2015/16, a 3-0 win against Imoco Volley CONEGLIANO in 2016/17, a 2-3 loss to A. Carraro Imoco CONEGLIANO in 2020/21 and a 3-1 win against A. Carraro Imoco CONEGLIANO in 2021/22.

Vero Volley MILANO
· Vero Volley MILANO have only reached this stage of the Champions League in one campaign, under their previous name of Vero Volley MONZA in last season. They were defeated by A. Carraro Imoco CONEGLIANO (1-6 on aggregate).
· Vero Volley MILANO can lose successive Champions League matches for the second time, after the back-to-back defeats versus A. Carraro Imoco CONEGLIANO in last season's quarter-finals.
· Vero Volley MILANO (9) can become the 13th Italian team to reach 10 wins in the Champions League.
· Each of Vero Volley MILANO's nine wins in the Champions League were by a scoreline of either 3-0 (6 matches) or 3-1 (3 matches).
· Vero Volley MILANO are looking to add the Champions League to their collection of European trophies. In both their previous successes (as Saugella MONZA) they beat Turkish opposition in the final; AYDIN BBSK in the 2018/19 Challenge Cup and Galatasaray HDI ISTANBUL in the 2020/21 CEV Cup.
· Jordan Thompson (70) is Vero Volley MILANO's top scorer in this season's Champions League, Hanna Davyskiba follows on 65 points. Last season Lise Van Hecke (84) was the team's top scorer.

VakifBank ISTANBUL
· VakifBank ISTANBUL (156) have won at least 42 more Champions League matches than their next nearest competitor (Eczacibasi Dynavit ISTANBUL, 114).
· VakifBank ISTANBUL won the first leg of the Champions League quarter-finals four times before (in 2001/02, 2011/12, 2019/20 and 2020/21). They progressed to the semi-finals on three occasions, with the only exception being the quarter-finals in 2001/02 versus Eczacibasi ISTANBUL (3-2 win in the first leg, 0-3 defeat in the second leg)
· VakifBank ISTANBUL can reach the semi-finals of the Champions League for the 11th straight season since 2012/13 (Champions League record). Note: This includes the 2019/20 season in which the competition was cancelled after the quarter-finals due to the outbreak of the coronavirus pandemic.
· After losing five of their first seven Champions League quarter-final matches, VakifBank ISTANBUL have won seven of their next eight.
· VakifBank ISTANBUL have lost only two of their last 40 Champions League matches by either 0-3 or 1-3. They lost 0-3 versus Fenerbahçe Opet ISTANBUL on 6 April 2022 (semi-final) and 1-3 versus Igor Gorgonzola NOVARA on 15 February 2023 (group stage).
· VakifBank ISTANBUL are the reigning 2021/22 Champions League winners. They were also the last side to retain their trophy in this competition when they won in 2016/17 and 2017/18.
· VakifBank ISTANBUL have played two Golden Sets in the Champions League (both in the semi-finals). They lost one (14-16) versus Igor Gorgonzola NOVARA in 2018/19 and won one (15-11) versus Fenerbahçe Opet ISTANBUL in 2021/22.
· Paola Egonu (161) is the club's top scorer in this season's Champions League. Only Volero LE CANNET's Vita Akimova (204) has scored more points in this season.
· Chiaka Ogbogu has scored 23 points from kill blocks, only Elizaveta Kochurina has more (25 for Volero LE CANNET).
"After the important victory against Cuneo in the championship, the CEV Champions League starts again trying to overturn the negative result of the first leg. We know that VakifBank is used to playing certain matches, but we want and have to put in a great performance in front of our fans. What will it take? First of all, don't waste the chances, especially in the point-to-point phases and then hit hard. We must be patient and be determined in the break phase."
Marco Gaspari
Head Coach Vero Volley MILANO
"The team is ready and in good condition. They are ready for a very difficult and important match. Vero Volley Milano is an amazing team that can play amazing volleyball. We saw this in Istanbul as well. They won't let us easily advance to the semi-finals. They will fight like crazy. They will do anything to get the match to the gold set. We have to be very prepared and careful because we are playing against a very strong and well-organized team. It will be a very difficult match for us."
Giovanni Guidetti
Head Coach VakifBank ISTANBUL
Officials
How To Attend

Piazza Carlo Stuparich, MILANO, 20148 Capacity: 4937
Team
Team Schedule
Previous Games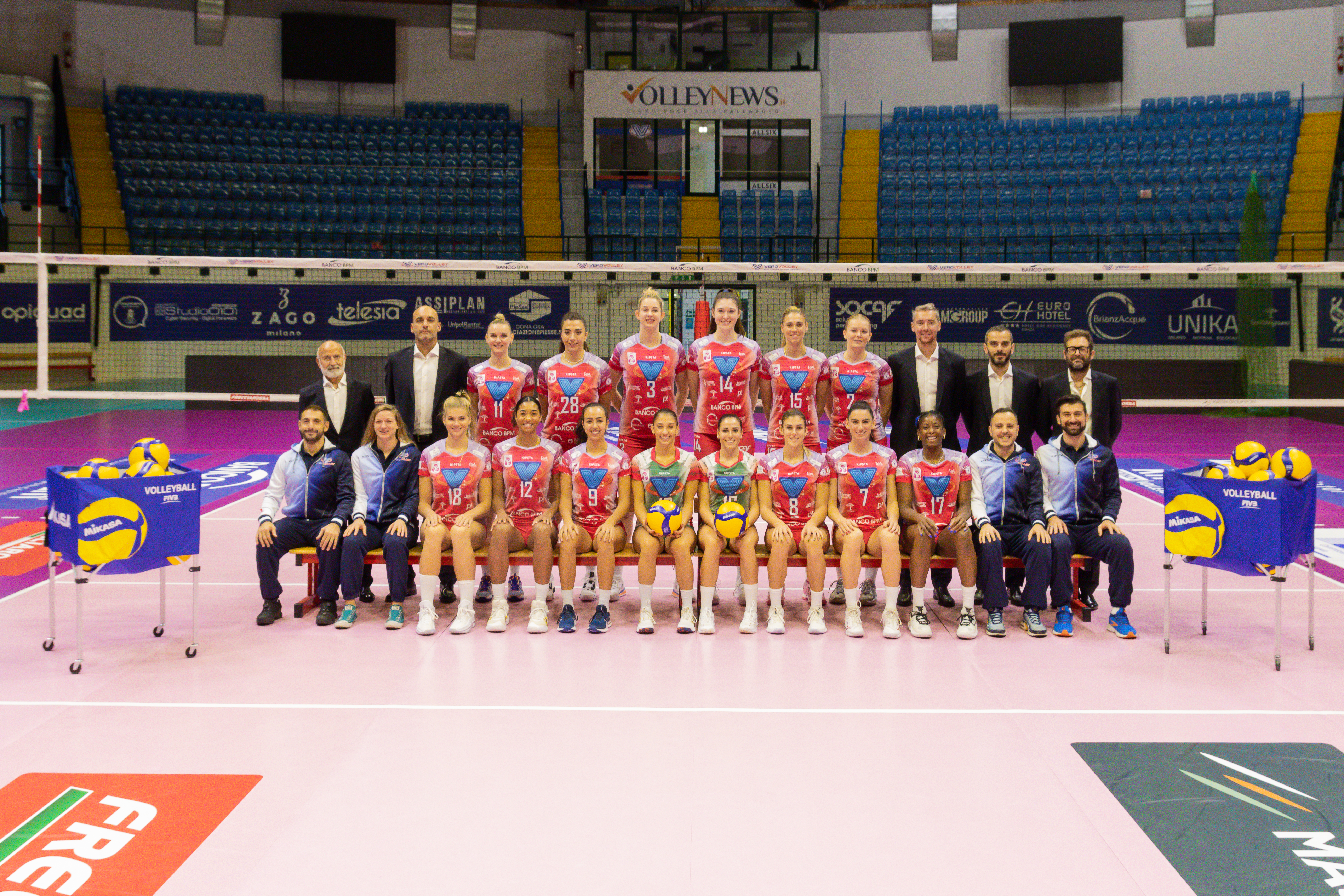 Team
Staff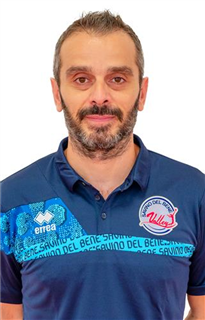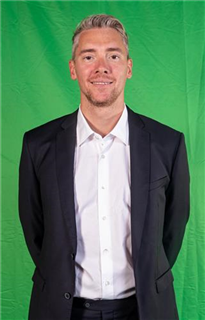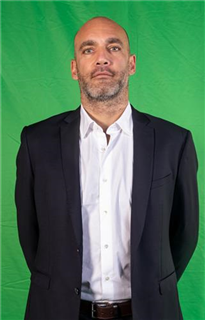 Highlights
Vero Volley dominate set one to take the lead
---
Highlights
VakifBank fight back to level it at 1-1
---
Highlights
Vero Volley take another lead in the match, 2-1
---
Highlights
VakifBank put a stop to Vero's endevours by winning set 4 and booking a spot in the semis
---
Highlights
With 36 points to her name, Paola Egonu earned the MVP award
---
Highlights
VakifBank's victory photo
---
Gallery
Disclaimer
Photos featured on the CEV Photo Galleries are downloadable copyright free for media purposes only and only if CEV is credited as the source material. They are protected by copyright for all other commercial purposes. Those wishing to use CEV Photo Gallery photos for other commercial purposes should contact press@cev.eu
Match Report
Vero Volley MILANO v VakifBank ISTANBUL

VakifBank on to Champions League semis for 11th time in a row

Defending women's CEV Champions League Volley crown-holders VakifBank Istanbul advanced to the semifinals of the competition for the 11th straight season. After shutting out Italy's Vero Volley Milan at home in the first match, the Turkish powerhouse managed another victory in the return quarterfinal in front of almost five thousand fans at the Allianz Cloud in Milan on Tuesday, this time in a hard-fought 3-2 (18-25, 25-22, 22-25, 25-21, 15-11) five-setter, coming back from a set down twice in the match.

Vero Volley's American opposite Jordan Thompson nailed the first point of the match and started a scoring race with her Italian counterpart on VakifBank's side Paola Egonu, each scoring seven times during the first set. The set was very competitive through 12-11 the hosts' way, when they went on a five-point run, with outside hitter Miriam Sylla behind the serving line, to open a 17-11 advantage, a blow VakifBank never found a way to recover from. Vero Volley stayed in control through the rest of the set and won it by 25-18 with setter Alessia Orro putting away the winner.

The Italian team stormed the second set on a 3-0 run with some solid serving from American star outside Jordan Larson. But then, while VakifBank greatly reduced the unforced errors, their American outside Kara Bajema went on fire in offense, putting both power and precision into her attacks. She scored nine times in the set, including a block-out shot to bring in set point and an ace for the 25-22 set winner.

With setter Cansu Ozbay behind the end line, the Turkish side opened a 4-0 gap at the start of the third set, but Vero Volley reacted with four in a row to step in front with an 8-7 lead. Another great series of points with Sylla serving widened the gap from 15-14 to 20-14, but even that did not conclusively decide the set, as some brilliant serving from Egonu helped bring VakifBank back to within one at 20-19. In the money time, the players from Istanbul denied two set points before Thompson hammered it down for 25-22.

Still with their backs against the wall, Vero Volley fought bravely throughout the fourth set, but Egonu and her teammates proved far too strong. The home side managed to wipe out the first four-point lead VakifBank had in the set, but then the Turkish squad broke away again with their Generation O striker nailing nine points, including the last one, towards a 25-21 set win and now a safe spot among the semifinalists.

While quite naturally Vero Volley's coach Marco Gaspari made some changes to his squad for the fifth set, VakifBank's Guidetti decided to continue with the same starting seven. His decision paid off as they were in control for the most part of the set. Finally, Buket Gulubay came in as a substation to take the serve and immediately aced to bring in match point. Her next serve forced an overpass, which Egonu did not fail to kill for a 15-11 win.

Brilliant Paola Egonu produced and fantastic 36 points, including two aces and three blocks, to top the best scorers' chart of the match and earn the Most Valuable Player nomination. Kara Bajema added another 19. Jordan Thompson was Vero Volley's most prolific player with 27 points to her name, while Jordan Larson delivered 16.
Read more
"We are extremely happy for this result. I'm really proud of my team and the way we fought against a really good opponent surrounded by an amazing atmosphere. We had an amazing fight against Milan and we won. Now let's move forward to the semifinals!"
Paola Egonu
Opposite of VakifBank Istanbul, MVP of the match
"Tonight I'm really happy with the game we played, but unfortunately it wasn't enough. This test must be a starting point for the continuation of the season, not only for the playoffs in the Italian League, but also for the next match that awaits us in Novara. Heart, grit, determination: we played like in a fairy tale. We have to remember this match every time we take to the court."
Beatrice Parrocchiale
Libero of Vero Volley Milan
The match in numbers
Points
The combined total number of points scored by both teams throughout the entire match.
Duration
The total length of the match, from the first serve through until the last point has ended.
Spectators
Total number of people in attendance at the venue – taken at the end of the second set.
Match Spikes
The combined total number of successful spikes achieved by both teams throughout the entire match.
Reception Level
An average of the two team service reception percentages from the complete match.
Net Domination
The number of successful point winning blocks of Vero Volley MILANO compared to VakifBank ISTANBUL.
Ace Count
Vero Volley MILANO number of service aces compared to VakifBank ISTANBUL
Error Difference
Errors leading to points of Vero Volley MILANO, next to those from VakifBank ISTANBUL