Saturday
20 May 2023
Location:

Turin (ITA)

Venue:

Pala Alpitour

Teams:

4

Prize Money:

Winner: € 500,000
Runner-up: € 250,000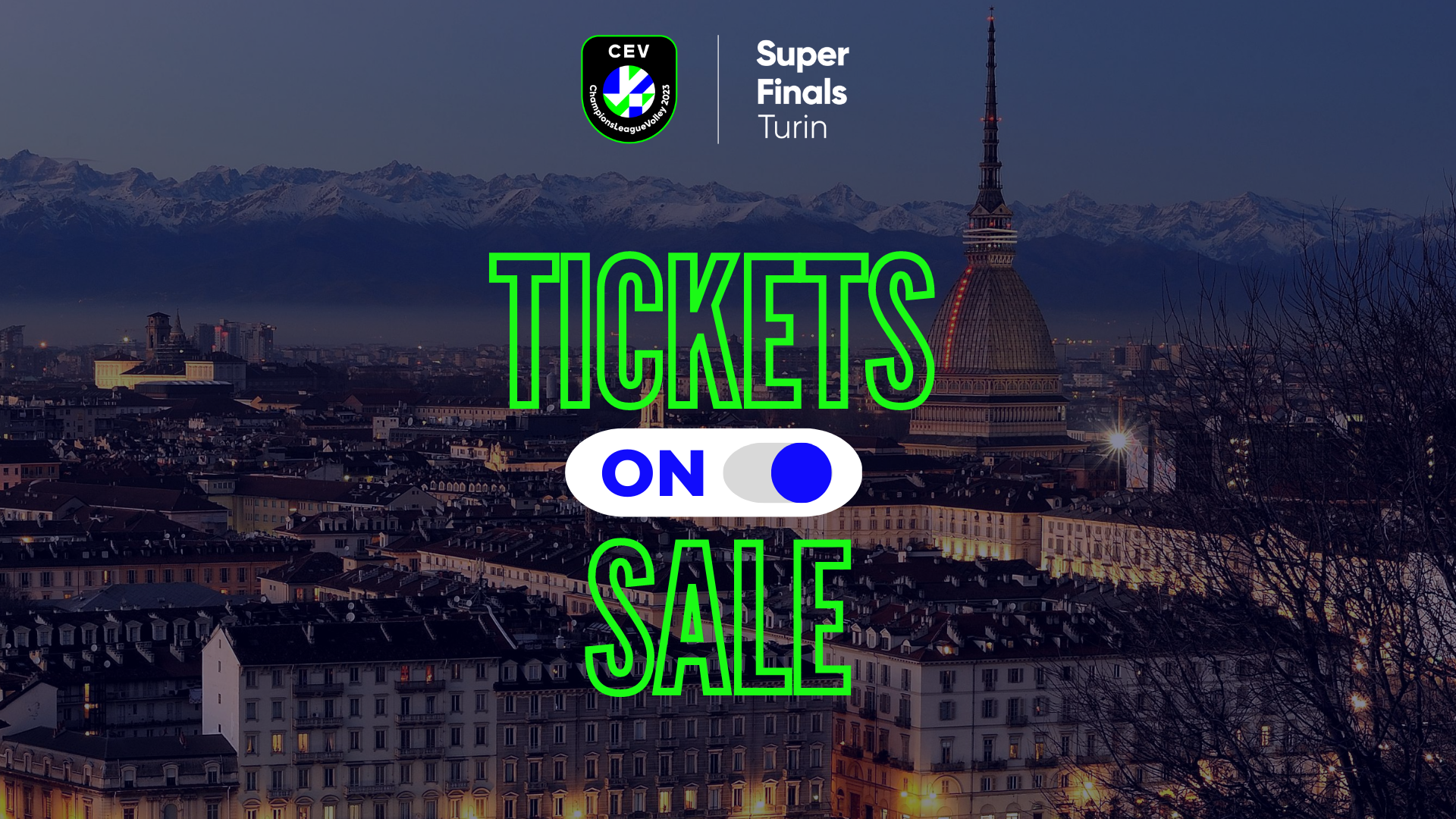 The teams that will be competing for the crown during the Super Finals Turin at Pala AlpiTour TORINO are:

Women's Final - 17:30 CEST
VakifBank ISTANBUL (TUR) vs Eczacibasi Dynavit ISTANBUL (TUR)

Men's Final - 20:30 CEST
Grupa Azoty KĘDZIERZYN KOŹLE (POL) vs JASTRZEBSKI Wegiel (POL)
Depending on your location, there are 3 ways to watch all of the action live:
Option 1
EuroVolley TV
Fans Those wanting to watche the SuperFinals on EuroVolley.TV have the option of choosing between the full access to the platform or the specific package created for the event.
EuroVolley.TV Subscriptions.
---
Option 2
YouTube
On YouTube on the other hand, the matches will be available to our All Star Channel Members at no additional cost. Check out the channel perks and become member
Become a member
---
Option 3
Official Broadcaster
Fans are kindly asked to consult the geo-blocked countries with the event and the list of broadcasters before subscribing for the service in order to make sure the event will be available in your country,

Check out our CEV Champions League Volley 2023 Broadcasters page to see the full list of rights holders with links to their respective sites. 
The global and full-service sports marketing agency Infront Sports & Media is responsible for marketing and distributing the international media rights of the 2023 edition of the worlds biggest club Volleyball competition.
Go to: Broadcasters page
---
Disclaimer
Photos featured on the CEV Photo Galleries are downloadable copyright free for media purposes only and only if CEV is credited as the source material. They are protected by copyright for all other commercial purposes. Those wishing to use CEV Photo Gallery photos for other commercial purposes should contact press@cev.eu
Disclaimer
Photos featured on the CEV Photo Galleries are downloadable copyright free for media purposes only and only if CEV is credited as the source material. They are protected by copyright for all other commercial purposes. Those wishing to use CEV Photo Gallery photos for other commercial purposes should contact press@cev.eu
Disclaimer
Photos featured on the CEV Photo Galleries are downloadable copyright free for media purposes only and only if CEV is credited as the source material. They are protected by copyright for all other commercial purposes. Those wishing to use CEV Photo Gallery photos for other commercial purposes should contact press@cev.eu