Overview
This will be fifth match between Perugia and Trentino this season. both teams have met previously in the regular season of Italian League, semifinal of Italian Cup and last week's Champions League semifinal match held in Perugia. After the loss during a home match, Perugia can only reach the Super Final only by winning 3-0 or 3-1 and the following Golden Set. Any other result will give mean that Trentino get the ticket to the final phase of this competition.
Meanwhile Trento arrived in Umbria of the back of promising result from the first semifinal match. This is the sixth semifinal for Trentino in 10 appearances in the Champions League. Their previous five spells were in 2009, 2010, 2011, 2012 and 2016. This season the team has won twelve times in as many matches played (the official number is 13, considering the forfeit by 3-0 of Friedrichshafen on 11 February).
Both teams have long history of competitive encounters, coming up towards their 39th match. Trentino won 20 out of their previous games, while Perugia succeeded 18 times. Nine out of these matches were semifinals of several different tournaments - Perugia passed through those 5 times, while Trentino won 4 times. Several players who will be stepping on court tonight have played for the opposite team in the past. Massimo Colaci played for Trento from 2010 to 2017, while Argentinian Sebastian Sole has spent a spell in that team from 2013 to 2017. Another middle blocker, Marko Podrascanin have played for Perugia from 2016 until 2020.
Nimir Abdel-Aziz, who was named MVP of the first semifinal, scoring 16 points in that match, is also the top scorer of this Champions League season with 171 points overall. His teammate Ricardo Lucarelli holds the 5th position with 113 points. On the other side of the net Wilfredo Leon lead as the top scorer for Perugia in this competition with 98 points. That tally puts him in 8th position among all of the players.
End in Sight on Road to Verona
---
"We will have to play more than a perfect match. We have reacted as a united team in difficult moments many times. It will be very tough, but I want us to enter the sport hall with heart, concentration and good volleyball and play one point at a time until the end".
Dragan Travica
setter of Sir Sicoma Monini Perugia
"Comparing to last Thursday's match, we can improve the game in the break point phase, in order to be even more ready to take advantage of the opportunities we will have. On Wednesday we will try to play aggressively from the start, because that is how we will have to interpret the match; I understand it as an once match, from inside or outside"
Simone Giannelli
setter of Trentino Itas
"We know that we need to do more leaps, if we want to win also the second match. From the past matches of Champions League we can see that the team playing at home can definitely change the result, so we'll go there and focus if we want to confirm what we've achieved last Thursday. It will be very important not make serve and reception errors, these elements let us win before, but we know that Perugia is particularity good at it. We have to be ready to play one or even two matches that night".
Angelo Lorenzetti
coach of Trentino Itas
Nimir Abdel-Aziz, who was named MVP of the first semifinal, is also the top scorer in season of Champions League with 171 points overall.
Team
Team Profile

Sir Sicoma Monini PERUGIA

Address
PALA EVANGELISTI PIAN DI MASSIANO FOR SHIPMENTS PERUGIA
Contacts
Team Schedule
Previous Games

Team
Staff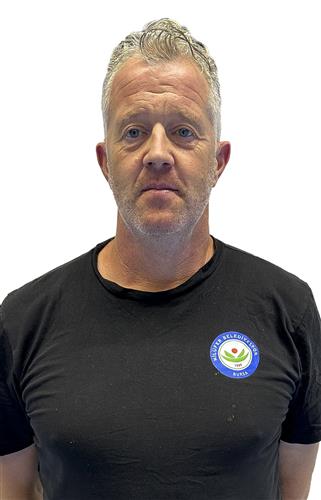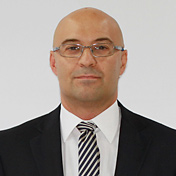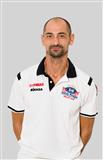 Highlights
Sir Sicoma Monini PERUGIA
---
Highlights
Sir Sicoma Monini PERUGIA
---
Gallery
Disclaimer
Photos featured on the CEV Photo Galleries are downloadable copyright free for media purposes only and only if CEV is credited as the source material. They are protected by copyright for all other commercial purposes. Those wishing to use CEV Photo Gallery photos for other commercial purposes should contact press@cev.eu
Match Report
Sir Sicoma Monini PERUGIA v TRENTINO Itas

Article
Trentino Itas reach the Champions League Super Final after securing two sets against Sir Sicoma Monini Perugia. Following a straight-set victory in their first semifinal encounter, Trentino did not require to win the game as long as they would have won the two sets. Perugia stepped up to the challenge taking a 2-0 lead, but Trentino pushed back in the fourth set, securing their Super Final ticket after winning that part of the match. Perugia ended the match with a victory, but the ultimate goal landed at the hands of the team from Trento.
The game started with both teams going head to head until a block on Oleh Plotnytskyi makes it 10-12 for Trento. Lorenzetti's team did not enjoy the lead for long when the score soon turns on its head into a 13-12 for Perugia. Thijs Ter Horst brought back his serving form to keep his team at 15-13 and Plotnytskyi followed with his own serve, including two aces in a row for 18-14. Trentino called a time out and slowly and patiently decreased the gap to 21-20. A single block by Sebastian Sole extends Perugia's gap to 23-30 and the hosts take the first set when Nimir Andel-Aziz serve long at 25-22.
Ter Horst shines at the serve yet again, with an ace to give Perugia first lead in the 2nd set at 7-6. Trentino level at 7-7, but are soon forced to call a time out when Perugia continue to push and go 10-8 ahead. Things seem to be working in all elements on the hosts side, as Wilfredo Leon adds a point to keep Perugia at 13-10. Lorenzetti calls the second time out, when Perugia turn the score into a four-point gap at 15-11. Ter Horst maintain his flawless performance at the serve with another ace, while Sole adds a successful spike to keep Perugia at 18-13. The hosts turn up the heating around Trentino, with Sole taking the lead in this part of the match, with the help of Plotnytskyi who deliver a great service run of his own. Leon ends the set at 25-17 with a diagonal spike, putting Perugia 2-0 ahead.
The good form that accompanied Leon in the second set was transferred into the third one, as he scored an ace serve at 5-5 for Perugia. But Ricardo Lucarelli can shine at the service line too, as he helps Trentino to go 6-7 ahead. Two back to back blocks - on Lucarelli and Lisinac - put Perugia in front at 12-10, forcing Trento to call a time out. Trentino learned the lesson of the previous set and keep much closer to the hosts and don't allow Perugia to go further than two points ahead. Nimir Abdel-Aziz shows off a great swing spike for 18-16, followed by a bit of luck when Ter Horst spikes long. Lisinac hits the ball over Sole and the score goes level at 18-18. The scoring continues on Trento's side when Lucarelli puts his team ahead at 18-19, but the run stops when Perugia put a monster double block on the Brazilian. Trentino did not allow it to distract them as they soon go 20-22 ahead after an ace from Abdel-Aziz. Perugia keep cool and level at 22-22 with another block on Lucarelli, but Trentino get a set point at 22-24 and take the set at 23-25.
It was a now-or-never set for Perugia, who had to win it in order to prolong their chances to reach the Champions League Super Final. Trentino were just as motivated to secure their ticket by winning this set and led by Abdel-Aziz they soon went 7-11 ahead. Perugia seemed to be falling apart, when both Leon and Ter Horst both make mistakes in attack, allowing Trento to go 8-14. The score turns into 10-17 as everything works on Trento side, but Perugia suddenly creeps back in with 3 points, including an ace from Leon. As the gap melts into three-points at 15-18, Perugia hand on a thin thread, trying to find their way back in. Lucarelli and Marko Podrascanin seize their chances with powerful spikes keeping Trento at 15-20. The crucial set point came at 17-24 and Lisinac wasted no time to seal the deal for his team, as Trento secure the Super Final spot!
A very silent hall welcomed teams back on court during the fifth set and despite the lost chance to reach another phase of the competition, Perugia did not give up the match easily and attempted to finish this round with a win. The hosts soon took a significant leap at 7-2 and maintained it at 9-3. Ter Horst took charge of Perugia's offensive play and his team wrap up the tie-breaker at 15-6.
Nimir Abdel-Aziz was named MVP of the match after he contributed 17 points for Trentino, including 15 winning spikes, 1 block and 1 ace

Wilfredo Leon was the top scorer of the match with 21 points (18 spikes and 3 aces) for Perugia. His teammate Thijs Ter Horst scored 15 points (13 winning spikes and 2 aces)

Perugia performed well collectively in service and block, scoring 9 and 12 points respectively in those elements

Trentino also had a good blocking run with 9 points scored by the team 
Sebastian Solè, middle blocker of Sir Sicoma Monini Perugia: "Everything was going the right way. We played good in the third set too and maybe that was the chance we had to catch. We believed in this match and tonight we are clearly disappointed with ourselves. On the other hand I am anyway proud of what we did tonight, because we have been always focused on the match. Now we have to think to the Italian Championship"
Nimir Abdel-Aziz, opposite of Trentino Itas: "It was a really difficult match, we knew that coming here is always hard, because Perugia is a team that never gives up and we saw that today. In the first two sets, even the third we were in big trouble, we were not fluid in the game. The moment we won the third set was the moment when we were not blocked anymore, when we started to play good. We are in the Finals and that is amazing because beating Perugia is hard, especially in two games. It was a goal of ours and now we are happy."
Read more
Points
The combined total number of points scored by both teams throughout the entire match.
Duration
The total length of the match, from the first serve through until the last point has ended.
Spectators
Total number of people in attendance at the venue – taken at the end of the second set.
Match Spikes
The combined total number of successful spikes achieved by both teams throughout the entire match.
Reception Level
An average of the two team service reception percentages from the complete match.
Net Domination
The number of successful point winning blocks of Sir Sicoma Monini PERUGIA compared to TRENTINO Itas.
Ace Count
Sir Sicoma Monini PERUGIA number of service aces compared to TRENTINO Itas
Error Difference
Errors leading to points of Sir Sicoma Monini PERUGIA, next to those from TRENTINO Itas