Overview
After having brilliantly passed two preliminary qualifying rounds, the main phase and the quarterfinals, Trentino Itas are ready to play their sixth semifinal of CEV Champions League. Tonight at the BLM Group Arena, the team will be receiving the visit from Sir Sicoma Monini Perugia in the first round of the Italian derby that will assign a place in the final in Verona on the 1st of May.
Unlike the previous five editions, in this case, the penultimate act of the tournament will consist of a double confrontation (home match, away match) and not a single match to be played on a neutral field during a Final Four. The challenge with Perugia will therefore be unprecedented also from this point of view. The Club of via Trener has, among other things, a particular connection with the semifinal phase, having managed to pass the round and therefore qualify for the final in four of the previous five circumstances: 2009 edition (3-0 on Macerata at Prague), 2010 (3-1 over Bled in Lodz), 2011 (3-0 over Jastrzebski) and 2016 (3-0 over Civitanova). The only knockout is relative to 2012 (1-3 with Kazan). The double-round semifinals played in European competitions by Trentino Volley are those referring to participation in the CEV Cup: 2015 edition (3-2 and 3-1 against Kedzierzyn-Kozle), 2017 (3-0 and 2-3 against Fenerbahce) and 2019 (3-0 and 3-1 over Olympiacos).
The all-Italian clash will be their first semifinal meeting only in the Champions League. In all the other Italian competitions organised by the Italian League, the confrontation between both teams was played quite often. Trentino Volley and Sir Safety Volley had already nine semifinal encounters: three in the Play-Off phase of the Italian League (2015, 2017, and 2018), three in the Italian Cup(2015, 2018, and 2021), and three in Italian Super Cup (2017, 2018, and 2020). Perugia won 6 of those duels, while Trentino succeeded three times. Trentino Volley and Sir Safety Perugia have already played 37 official matches, with a positive report of 19-18 for Trentino Volley. In the current season, the situation is favourable for Perugia, who won one match in the regular season as well as previously mentioned semifinal in the Italian Cup.
Race towards men's Super Final heats up as semis up on agenda
---
"We are facing an important match on Thursday. I want to play only important matches where there is pressure and where all the balls are hot. In Trento it will be very difficult, but it will also be fun. It is a Champions League semifinal and we will prepare as best as we can."
Massimo Colaci
libero of Sir Sicoma Monini Perugia
"We're proud to be up to this point of the competition, but we clearly don't want to stop. We will do everything we can to pass the round, because it's particularly important for our European run. We will face a team that won the regular season of the Italian championship and already eliminated us from Italian Cup's semifinal. Therefore, we know that a very difficult task awaits us, also because we will play the second round away"
Angelo Lorenzetti
Coach of Trentino Itas
Officials

Second Referee

Lucian-Vasile NASTASE

ROU

How To Attend

Via Fersina, Loc. Ghiaie, TRENTO, 38100 Capacity: 4159
Team
Team Profile

TRENTINO Itas

Address
Via G.B.Trener 2 TRENTO
Team Schedule
Previous Games
Team
Staff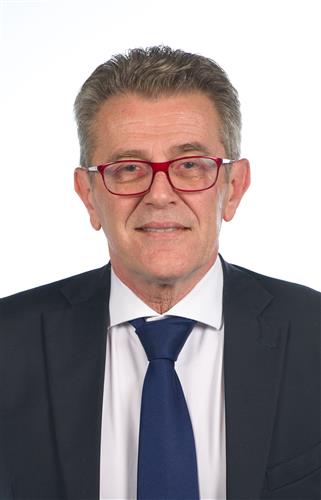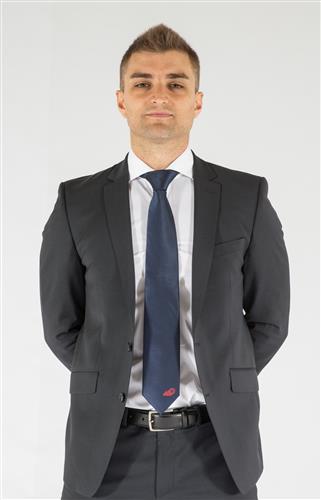 Highlights
Sir Sicoma Monini PERUGIA
---
Highlights
Sir Sicoma Monini PERUGIA
---
Gallery
Disclaimer
Photos featured on the CEV Photo Galleries are downloadable copyright free for media purposes only and only if CEV is credited as the source material. They are protected by copyright for all other commercial purposes. Those wishing to use CEV Photo Gallery photos for other commercial purposes should contact press@cev.eu
Match Report
Trentino make a huge step towards the final

Trentino Itas made a huge step towards the Champions League final after they recorded the a straight-set victory against Sir Sicoma Monini Perugia. Their first semifinal encounter was played in BLM Group Arena TRENTO and Trentino took the full advantage of the home court, delivering a strong performance against their fellow Italian opponents from Perugia. Vital Heynen and his team are still in the running for the final, but are facing a challenging second match next week in Pala Barton Perugia.
Both teams began the match with strong service, forcing each other to play with their wing players. Trentino achieved an advantage at 13-10, but a mistake from Srecko Lisinac during one of the few occasions when Simone Giannelli was able to use his middle blocker, allowed Perugia to edge closer. An ace from Thijs Ter Horst allowed the club from Perugia to level at 17-17, but Marko Podrascanin responded with an ace on his own to keep the hosting team one step ahead. Few good spikes from Sebastian Sole and Wilfredo Leon seemed to show another push from Perugia, but Trentino yet again responded with few huge spikes of their own, including one from Nimir Abdel-Aziz, keeping the hosts ahead at 21-19. A massive block by Trento has put Leon down, giving them the first set point and the hosts win the first set at 25-21, when Ter Horst spikes long. Trentino relied on all of their spikers, with points being fairly distributed across the squad. This is something the team form Perugia was missing so far, and while Thijs Ter Horst was the leading scorer of the first set with 9 points, he carried the scoring burden with his fellow teammates scored only 1 or 2 points each.
Trentino continued the dominance from the first moments of the second set, with Ricardo Lucarelli making it 5-3 with a great spike. A moment later coach Vital Heynen called a time out when the scoreboard showed 6-3 for the hosts. Another great collective effort from Trentino, with Lucarelli stepping up at the service line and a finishing swing by Abdel-Aziz, the hosts went 10-5 ahead, putting more and more pressure on Perugia. The Brazilian outside spiker continued his great serving streak, causing damage to Perugia in a form of 14-5 on the scoreboard. Vital Heynen sought help from the bench, bringing Maciej Muzaj in Ter Horst's place, when even the Dutch - who was the best scorer of the match in the first set - found it tough to get through Trentino's block. Dragan Travica's trick followed by a double block on Lucarelli allowed Perugia to come a bit closer, to 18-10, as the team was looking for a path to recover after the setback in this part of the match. Unsurprisingly, Trentino maintained the lead and won the second set 25-16.
The third set was a resemblance of competitive play that both teams showed at the start of the match. Perugia returned to its original line up and a triple block, followed by an ace from Ter Horst, allowed the team to go ahead at 5-7, forcing the hosts to call a time out. Both teams remained close, with Perugia being step ahead, but Giannelli managed to level the score at 13-13 with a spike. The play turned full circle when Perugia managed to jump two point ahead and Trentino tied again at 17-17, forcing Heynen to call a time out for his team. The break did not seem to help his team as Trentino went 19-17 ahead with an ace by Podrascanin and mistake by Perugia. Motivated by overturning the lead, the hosts kept the two-point gap at 23-21 and their first match point came at 24-22, with Lucarelli at the service line. Perugia persevered, but Nimir Abdel-Aziz used the second match point opportunity to seal the deal on a straight set win for Trentino at 25-23.
Thanks to this evening's victory, Trentino Itas maintain their seasonal unbeaten streak in the competition, reaching twelve victories in as many games played between preliminary rounds, 4th Round, quarterfinals and first leg of semifinals.

Trentino Itas has also lost only three sets in five matches played at BLM Group Arena TRENTO.

Nimir Abdel-Aziz was named MVP of the match. The Dutch opposite was the top scorer of the match with 16 points, including 2 blocks and 3 aces.

Marko Podrascanin also played a key role in Trentino's success, scoring 11 times with 83% efficiency in attack, 4 blocks and two aces. 

In the ranks of Perugia only Ter Horst scored double figures - 12 points with 60% in attack, one block and two aces. The Dutch was also a leading scorer after the first set of the match

Sebastian Sole trails behind Podrascanin with 3 blocks of his own.

Perugia still have the chance of reaching the Champions League final, but in order to do that they will have to win the next week's match on their own court in three or four sets as well as the golden set.
Nimir Abdel-Aziz, opposite of Trentino Itas: "We didn't play a perfect match, but we certainly showed a lot of determination from the start. All this has made a difference, but we are not taking it for granted; the road ahead to reach the Champions League final is still very long and difficult."
Vital Heynen, coach of Sir Sicoma Monini Perugia: "We have to be honest and say that Trento played better. Clearly better in the second set, in the other two they made fewer mistakes. In the first and third set we had some chances that we didn't exploit".
Read more
Points
The combined total number of points scored by both teams throughout the entire match.
Duration
The total length of the match, from the first serve through until the last point has ended.
Spectators
Total number of people in attendance at the venue – taken at the end of the second set.
Match Spikes
The combined total number of successful spikes achieved by both teams throughout the entire match.
Reception Level
An average of the two team service reception percentages from the complete match.
Net Domination
The number of successful point winning blocks of TRENTINO Itas compared to Sir Sicoma Monini PERUGIA.
Ace Count
TRENTINO Itas number of service aces compared to Sir Sicoma Monini PERUGIA
Error Difference
Errors leading to points of TRENTINO Itas, next to those from Sir Sicoma Monini PERUGIA