Overview
TRENTNIO Itas continue their #CLVolleyM campaign undefeated. In the first quarterfinal matchup with BERLIN Recycling Volleys, the Italian club emerge victorious in four sets being led by their unstoppable opposite Nimir Abdel-Aziz, who scored as many as 28 points. It was also the 100th game in the Europe's prime club competition for TRENTINO that hope to progress to semifinal phase for the sixth time and for the first time since 2015/16. On the other side, BERLIN Recycling Volleys - that aim to disrupt the Italians' plans - can reach the Champions League semifinals for the third time and become the first German team to reach this phase of competition for more than two times. BERLIN Recycling Volleys have once managed to advance to the next round in the knockout round of the CEV Champions League after losing the first leg. In the 2016/2017 season, the Berliners lost 2-3 to Istanbul BBSK in the playoff-12 and were already 0-2 down in the second leg before turning the game around and advancing 15-11 in the golden set. This time, BERLIN can count on Denys Kaliberda who is back in the squad and was absent for the first duel due to back problems. 
Showtime in Europe as semifinal spots come up for grabs
---
"In Berlin we made our first step trying to get closer to the qualification to the semifinal, a goal we really care about. In order to achieve this goal we only have to focus like we did in the fist match we have played."
Angelo Lorenzetti
head coach of Trentino Itas
"Nothing has been decided yet. We have to step it up a notch and work as a team from the first to the last point. Outside-spiker Denys Kaliberda could help us again in this game. He looks better than he did a week ago and could be an option."
Cedric Enard
head coach of Berlin Recycling Volleys
"For the fact that we haven't played our best game yet, we weren't that far away from their level in the first leg. Sure, Trentino didn't play to their full potential in all positions either, but they just had Nimir Abdel-Aziz, who performed outstandingly. At home, the Italians will be even more confident and perhaps serve even better. That's why it will be more difficult for us to compete, but we will invest everything."
Anton Brehme
player of Berlin Recycling Volleys
Officials
How To Attend

Via Fersina, Loc. Ghiaie, TRENTO, 38100 Capacity: 4159
Team
Team Profile

TRENTINO Itas

Address
Via G.B.Trener 2 TRENTO
Team Schedule
Previous Games
Team
Staff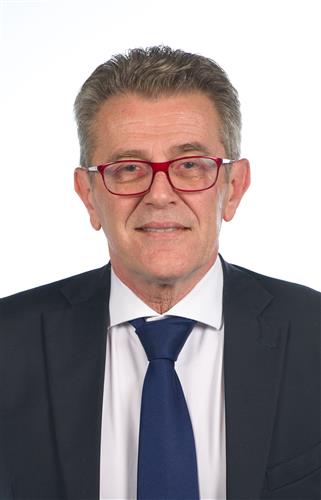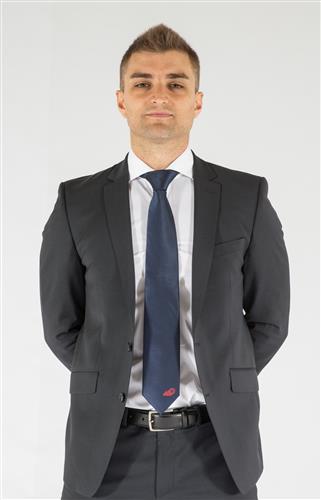 Highlights
Nimir ABDEL-AZIZ and Samuele TUIA fighting over the net
---
Highlights
Julian ZENGER diving for a ball
---
Highlights
Nimir ABDEL-AZIZ showing emotions after booking a spot in semifinals
---
Highlights
TRENTINO Itas - winner photo
---
Gallery
Disclaimer
Photos featured on the CEV Photo Galleries are downloadable copyright free for media purposes only and only if CEV is credited as the source material. They are protected by copyright for all other commercial purposes. Those wishing to use CEV Photo Gallery photos for other commercial purposes should contact press@cev.eu
Match Report
TRENTINO Itas become the fourth semifinalists

Article
The game started very tight. Neither team were able to gain any bigger advantage. Both teams struggled a lot on serving line (Trentino committed 7 errors in this element, Berlin - 9). From 21-21 Trentino broke away with two points, the first set point was repeated after equivocal challenge of antenna touch. Eventually, the Italians took a set win at 25-22 after Nimir Abdel-Aziz spike. The Dutch scored in total 8 points in the opener.
A passionate point-by-point race started the second part that, in fact, was a crucial one. With great team efforts and ace from Sergey Grankin, Berlin jumped out to 11-8. However, Trentino bridged the gap to tie at 13-13. Playing for 'life' the Berliners didn't let the rival to run away with the score for long time, but again two points in the decisive part of the set scored by Abdel-Aziz and Podrascanin for 22-20 were crucial. Spiking from a back row, Abdel-Aziz gave his team a desired ticket to semifinals.
Losing their chance to progress to the next round, Berlin Recycling Volleys struggled in the third part not being able to find their rhythm. Trentino used this opportunity earning a solid advantage and sealing their victory.
- Winning attacks from Nimir Abdel-Aziz closed first and second sets.
- In set 2 both teams recorded as many as 13 winning attacks having 57% os success in this skill and served one ace apiece. Berlin was better in block (3-1), but what was crucial Trentino made less own mistakes (10-4).
- Nimir Abdel-Aziz was named MVP after scoring match-high 12 points (playing in two sets). His statistics included 1 ace, 1 block, 10 kills and 67% of success in attack.
- Benjamin Patch also in two sets scored 8 points for Berlin, one less tallied Eder Carbonera.
- Trentino Itas progress to the semifinal of the Champions League for 6th time in their history; the team had already achieved this goal in 2009, 2010 and 2011 (being crowned champions on all three occassions), and also in 2012 (3rd place) and in 2016 (2nd place). It had been 5 years since the team last achieved a place among the best 4 of the tournament, but in the meantime they played two CEV Cup Finals (2017 and 2019), winning the last one.
- This victory is the 11th consecutive victory in this edition, as the Italian club began their winning streak in early-September during first preliminary round
Read more
Points
The combined total number of points scored by both teams throughout the entire match.
Duration
The total length of the match, from the first serve through until the last point has ended.
Spectators
Total number of people in attendance at the venue – taken at the end of the second set.
Match Spikes
The combined total number of successful spikes achieved by both teams throughout the entire match.
Reception Level
An average of the two team service reception percentages from the complete match.
Net Domination
The number of successful point winning blocks of TRENTINO Itas compared to BERLIN Recycling Volleys.
Ace Count
TRENTINO Itas number of service aces compared to BERLIN Recycling Volleys
Error Difference
Errors leading to points of TRENTINO Itas, next to those from BERLIN Recycling Volleys
"We're happy we manage to qualify to the semifinal because it's exactly what we wanted and we achieved it playing a good match. Now we still have to play the Italian derby against Perugia - it will be even more difficult."
Nimir Abdel-Aziz
player of Trentino Volley
"I'm glad I managed to come back to Trento, a place where I've always felt good. We played well during the first two sets, but the opponent team was just stronger than us."
Eder Carbonera
player of Berlin Recycling Volleys