Overview
Grupa Azoty Chemik POLICE have their work cut out for them. First they will have to beat VakifBank at their home turf in three or four sets, then they would have to win the golden set to advance to the semifinals. VakifBank have to 'only' win two sets, but according to head coach Giovanni Guidetti, it isn't all as simple as that.
Guidetti: ''It is the first big appointment of the season. That's why we are super excited, we are training very hard. In Police we played a great match but for sure we didn't see the real Chemik Police so we are waiting a difficult match, much stronger opponent in İstanbul''.
VakifBank Serbian Setter Maja Ognjenovic: ''We won the first match in Police. But I'm sure that Chemik will push much more now in Istanbul because first of all they have nothing to lose. Probably we are thinking that this number 12 (Olga Strantzali) can play. So maybe their attack can be stronger. Also, I'm sure that they will start to play more with middles. So, I think that we will be ready for all these details that they will start to do. I think that everybody knows how much this match is important. I mean we are not thinking that we are already in semifinal, there is one more match to win''.

- If VakifBank passes the QF round, they will be in the semi-finals for the ninth time in a row.
- VakifBank won the last 14 games played in the Champions League.
- Giovanni Guidetti has 490 wins with VakifBank.
Officials
How To Attend

Selami Ali mah. Vakıf sok. No:8 Bağlarbaşı Üsküdar, İSTANBUL, 34844 Capacity: 2028
Team
Team Profile

VakifBank ISTANBUL

Address
Selami Ali mah. Vakıf sok. No: 8 Bağlarbaşı, Üsküdar İstanbul
Team Schedule
Previous Games
Team
Staff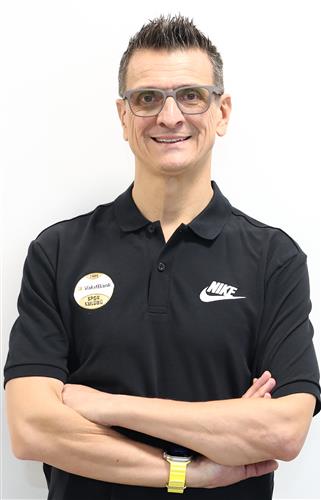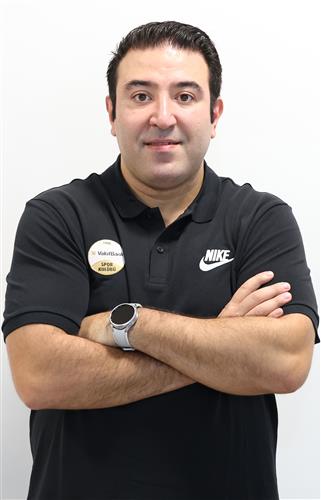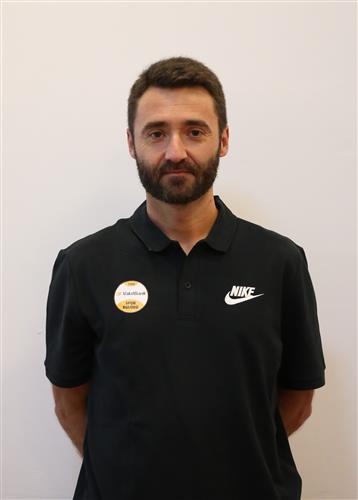 Highlights
Banners for the home team
---
Highlights
Giovanni Guidetti and Maja Ognjenovic
---
Highlights
VakifBank ISTANBUL line up
---
Highlights
Grupa Azoty Chemik POLICE line up
---
Highlights
Marlena Kowalewska cheering
---
Highlights
Giovanni Guidetti, head coach of VakifBank ISTANBUL
---
Highlights
MVP Maja Ognjenovic
---
Highlights
VakifBank ISTANBUL are through to 9th straight semifinal
---
Gallery
Disclaimer
Photos featured on the CEV Photo Galleries are downloadable copyright free for media purposes only and only if CEV is credited as the source material. They are protected by copyright for all other commercial purposes. Those wishing to use CEV Photo Gallery photos for other commercial purposes should contact press@cev.eu
Match Report
VakifBank waste no time in reaching 9th straight semifinal

Article
There wasn't any doubt as to which team was going to the semifinals this Thursday. VakifBank were on top of their game and didn't give Grupa Azoty Chemik POLICE any chance of causing an upset. The Turkish team extend their winning streak in the Champions League to 15 matches.
In the opening set the visitors from Poland were in the lead early on, but they picked up no more than a two-point advantage. With VakifBank within reach, you know they are extremely dangerous. They have an almost golden duo within their ranks, setter Maja Ognjenovic and opposite Isabelle Haak. The latter produced eleven points in the first set alone and was a defining factor in gaining the 1-0 lead.
After the opening set POLICE weren't able to regroup. There were some misunderstandings, some issues in connection between players. VakifBank made the most of their troubles and finished the match off in style by winning the remaining two sets 25-13.
Setter Maja Ognjenovic was chosen as the MVP

Isabelle Haak was top scorer with 19 points at 61% efficiency

Giovanni Guidetti has reached his 491st victory with VakifBank

VakifBank will have to find out which team will meet them in the semifinal: Eczacibasi VitrA ISTANBUL or Unet e-work BUSTO ARSIZIO
Read more
Points
The combined total number of points scored by both teams throughout the entire match.
Duration
The total length of the match, from the first serve through until the last point has ended.
Spectators
Total number of people in attendance at the venue – taken at the end of the second set.
Match Spikes
The combined total number of successful spikes achieved by both teams throughout the entire match.
Reception Level
An average of the two team service reception percentages from the complete match.
Net Domination
The number of successful point winning blocks of VakifBank ISTANBUL compared to Grupa Azoty Chemik POLICE.
Ace Count
VakifBank ISTANBUL number of service aces compared to Grupa Azoty Chemik POLICE
Error Difference
Errors leading to points of VakifBank ISTANBUL, next to those from Grupa Azoty Chemik POLICE