In the 1st Leg of Pool E Perugia won 3:0 versus Trentino and Dragons lost 3:0 versus Fenerbahçe. Perugia is a favorite in this match but Dragons can surprise their opponents.
Officials
How To Attend

Avenue Maurice Chevalier, CANNES, 06150 Capacity: 4000
Team
Team Profile

AS CANNES Dragons

Address
1, Avenue Pierre de Coubertin Stade Pierre de Coubertin - Tribune Est Cannes la Bocca Cedex
Team Schedule
Previous Games
Team
Staff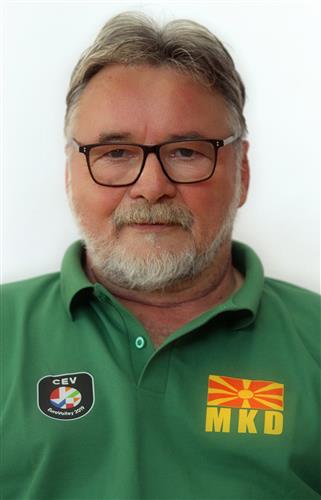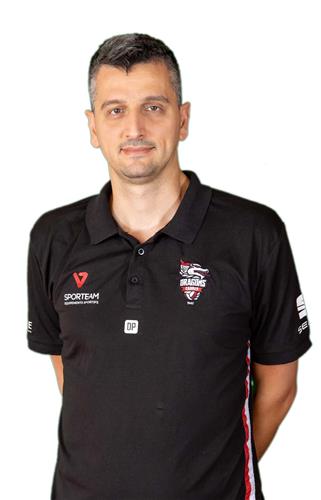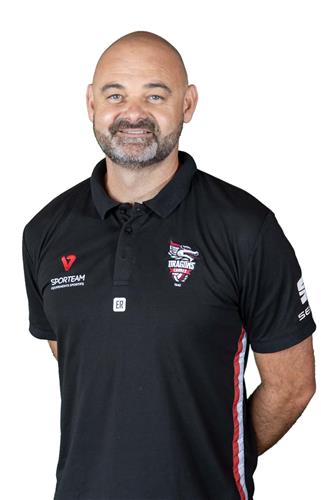 Highlights
Team of AS CANNES Dragons
---
Highlights
Team of Sir Sicoma Monini PERUGIA
---
Highlights
Sir Sicoma Monini PERUGIA flying their way into a new set
---
Highlights
Sir Sicoma Monini PERUGIA going for the boom
---
Highlights
AS CANNES Dragons celebrating an amazing point
---
Highlights
MVP of Sir Sicoma Monini PERUGIA, Ter Horst
---
Gallery
Disclaimer
Photos featured on the CEV Photo Galleries are downloadable copyright free for media purposes only and only if CEV is credited as the source material. They are protected by copyright for all other commercial purposes. Those wishing to use CEV Photo Gallery photos for other commercial purposes should contact press@cev.eu
Match Report
AS CANNES Dragons v Sir Sicoma Monini PERUGIA

On Wednesday Sir Sicoma Monini Perugia took the second win in pool E with a 3-0 win against As Cannes Dragons (15-25, 22-25, 18-25). Now they are the leading team in their pool with six points.
The dragons didn't participate in this competition since 2010/2011 and although they knew that they were meeting with a hard opponent they were all in. Since they lost their last match 3-0, they needed this win. In the end, it didn't turn out the way the hoped for.
The team of Nikola Grbic, the Serbian coach, showed a lot of its talent, in service, in reception, and in the offense.
Perugia took an early lead with 3-8 and then improved it to 12-19. The home crowd of Cannes tried to give them energy but in the end, didn't work out and Perugia took the first set with an 18-25 win.
The second set started a bit differently than the first one with a 3-0 lead for Cannes. With a few spikes, Perugia got to equalization of 5-5. After that, it was played point by point but Perugia had more energy and managed to save the second set to their advantage.
Perugia didn't miss their entry into the 3rd set and was putting their hand on the ball (3-8). The Dragons got a better level and were trying to come back into the game, but Nikola Grbic changes its 6, and Perugia was still leading (8-12). Even though there was a big gap between these two teams, the Dragons were far from giving up. The 2000 people watching the game were on fire in the Palais des Victoires and were with their team.
Read more
"It was exciting to debut in the Champions League at the age of 36, I'm very happy. It could have been a difficult match if we hadn't faced it in the right way, instead we were good at starting immediately strong by imposing our play and pushing the serve."
Stefano Mengozzi
Middle Blocker for Sir Sicoma Monini PERUGIA
"I loved played against Perugia. It gave us a lot of energy and we don't play everyday against a great team. We hoped to win at least a set and it was a good match."
Danijel Koncilja
Middle blocker for AS CANNES Dragons
"For us it was a great game with no pressure, we saw great faces on the game. We hope that this is the beginning of a new chapter with our new coach, we saw that something changed. Perugia is a great team and we did a very good game."
Eric Rouer
Assistant Coach of AS CANNES Dragons
The match in numbers
Points
The combined total number of points scored by both teams throughout the entire match.
Duration
The total length of the match, from the first serve through until the last point has ended.
Spectators
Total number of people in attendance at the venue – taken at the end of the second set.
Match Spikes
The combined total number of successful spikes achieved by both teams throughout the entire match.
Reception Level
An average of the two team service reception percentages from the complete match.
Net Domination
The number of successful point winning blocks of AS CANNES Dragons compared to Sir Sicoma Monini PERUGIA.
Ace Count
AS CANNES Dragons number of service aces compared to Sir Sicoma Monini PERUGIA
Error Difference
Errors leading to points of AS CANNES Dragons, next to those from Sir Sicoma Monini PERUGIA