THY ISTANBUL
THY will play their 11th game in the season. So far the team won 8 out of the 10 games played. The team is currently in the 5th position in the Turkish national league.
THY will make their Champions League all-time debut in Novara, as the club is at first participation in the most prestigious European Cup.
Three players from THY Istanbul already won the CEV Champions League: Bahar Toksoy Guidetti won the cup twice in 2011 and 2013, Polen Unver won the cup once in 2013, Şeyma Ercan won it once in 2015 and Lauren Carlini won it when playing for Igor Gorgonzola Novara in 2019.
Five players from THY Istanbul will make their Champions League debut in Novara: Berin Yildrim, Büşra Gunes, Janset Cemre Erkul, Ceren Onal and İrem Çor.
It's the first game ever in Italy for THY Istanbul. During their previous European campaigns they have never matched up with an Italian club.
"It is a special feeling to play against my former team, THY Istanbul. I know them, I know that they are a great team and will do their best to give us troubles, but I am confident that we can fight hard and achieve a victory. I am very excited about starting this European campaign"
Ebrar Karakurt
Opposite of Novara
Igor Gorgonzola NOVARA
Novara plays the CEV Champions League for the 6th time in their history. They join the most prestigious European competition for the 5th consecutive season.
It is the first time ever Novara and THY Istanbul play each other. THY is the 4th Istanbul team who plays in Novara after Vakifbank, Galatasaray and Fenerbahce.
Igor Gorgonzola Novara's diagonal spiker Ebrar Karakurt played in THY in 2020-2021 season, while the turkish team's setter Lauren Carlini lead Novara to their first Champions League victory in 2019.
Novara has a score of 7 wins over 9 games played in the current season. Currently, they are holding the 2nd place in the Italian first national league.
Novara's players Lucia Imperiali, Sofia D'Odorico and Rosamaria Montibeller will play their first CEV Champions League. Veronica Costantini already joined CEV Champions League in 2020-2021 season but hasn't made her debut yet.
Officials

First Referee

Vitor Alexandre GONCALVES

POR
Team
Team Profile

Igor Gorgonzola NOVARA

Address
Via Canobio 11 Novara
Team Schedule
Previous Games
Team
Staff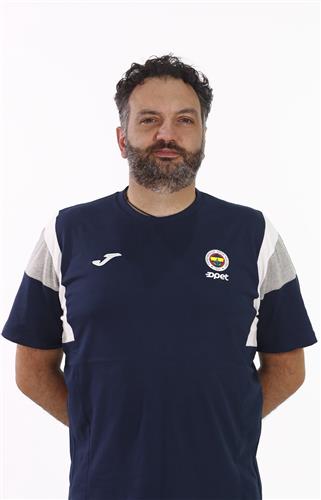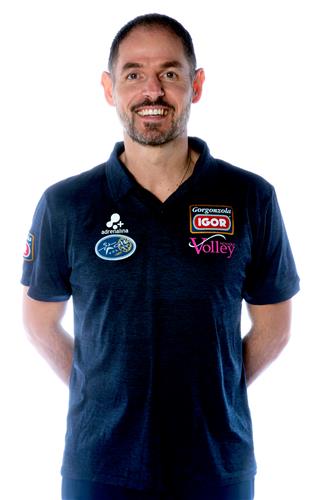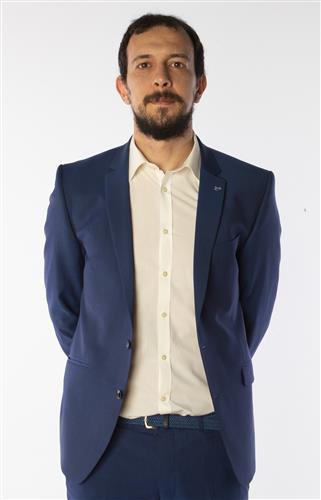 Highlights
Cristina CHIRICHELLA spiking from the middle above Asli KALAÇ's hands
---
Highlights
Expressive reaction from Asli KALAÇ
---
Highlights
Dobriana RABADZHIEVA trying to place the ball in between hands of Ebrar KARAKUT and Cristina CHIRICH
---
Highlights
Igor Gorgonzola NOVARA posing to winners photo!
---
Highlights
Expressive reaction of Mich Hancock
---
Gallery
Disclaimer
Photos featured on the CEV Photo Galleries are downloadable copyright free for media purposes only and only if CEV is credited as the source material. They are protected by copyright for all other commercial purposes. Those wishing to use CEV Photo Gallery photos for other commercial purposes should contact press@cev.eu
Match Report
Igor Gorgonzola NOVARA start their 6th #CLVolleyW campaign on the right foot

The 2019 #CLVolleyW champions Igor Gorgonzola NOVARA faced THY ISTANBUL in the last match of the 1st Leg in this edition of Europe's elite club competition. For the Turkish team it was a debut in this event and although they lost in straight sets, the teams produced an intense match. The hosts opened the game fully focused, dominating in all components. Novara's setter Micha Hancock led a well-balanced game having Haleigh Washington, Nika Daalderop and Ebrar Karakut as top scorers. The match against Istanbul was special for Karakut, who spent last season playing for THY, but this motivated her even more. The second set was a way more competitive, but despite great spikes from Kiera van Ryk, THY Istanbul couldn't find a way to neutralise the power of Novara. They were close to achieve their goal in the third set, as constantly chasing the score they managed to tie even in the decisive part. But with nerves of steel Novara showed no mercy grabbing a straight-set win after 85 minutes of play. Nika Daalderop and Kiera van Ryk shared the top scorer honours with 13 points apiece, but it was Ebrar Karakut with 12 points to be named MVP as she contributted the most in crucial moments of the game.
- Igor Gorgonzola NOVARA is in a positive serie: the Italian girls won their last 13 home games in the Pool Phase in CEV Champions League. They lost last time to the Turkish team Vakifbank Istanbul in 2016.
- It was the 42nd CEV Champions League game for Novara, while it was the 1st time ever for THY Istanbul.
- Ebrar Karakurt was voted MVP of the game against her former team THY Istanbul due to her great performance in the crucial moments of the match.
- The General Consul of Turkey in Milan Ozgur Uluduz attended the game as well as the former Italian National Team football player Marco Marchionni.
- Novara achieved their 8th victory in the season. The Italian team has lost only 2 games so far, both against Imoco Conegliano.
- The turkish players Berim Yildrim and Ceren Onal and Novara's players Rosamaria Montibeller and Sofia D'Odorico made their debut in the CEV Champions League tonight.
- Novara's players played with a "red-scar" on their cheeks as the 25th of November is the International Day for the Elimination of Violence against Women
Read more
"We started the best possible way our European campaign. Personally I am very proud of my debut and also happy because I had the chance to contribute to the team's success. Now we can't wait to play our next games, we know we have a very competitive pool."
Rosamaria Montibeller
opposite of Igor Gorgonzola Novara
"We can't be happy with the result but anyway we had our first game ever in Champions League as a club, it was a good fight and this will help us growing up for the next games of the competition. We are proud to represent Turkey and Turkish Airlines in such a prestigious tournament, now we look forward to playing the next rounds and also the Turkish league games which are coming soon."
Lauren CARLINI
setter of THY Istanbul
The match in numbers
Points
The combined total number of points scored by both teams throughout the entire match.
Duration
The total length of the match, from the first serve through until the last point has ended.
Spectators
Total number of people in attendance at the venue – taken at the end of the second set.
Match Spikes
The combined total number of successful spikes achieved by both teams throughout the entire match.
Reception Level
An average of the two team service reception percentages from the complete match.
Net Domination
The number of successful point winning blocks of Igor Gorgonzola NOVARA compared to THY ISTANBUL.
Ace Count
Igor Gorgonzola NOVARA number of service aces compared to THY ISTANBUL
Error Difference
Errors leading to points of Igor Gorgonzola NOVARA, next to those from THY ISTANBUL