"The group we are in is not a very difficult group. I should say this first. But Dinamo-Ak Bars Kazan is a team that won the Champions League championship in the past years. That's why he's such a tough competitor. They are in good condition. We can say that this will be the toughest and most important match of the CEV Champions League this week. We are fit and in good shape. We want to show our strength. It will be a nice match against a tough opponent. I think we will win."
Zoran Terzic
Head Coach of Fenerbahçe Opet Istanbul
"It will be a really interesting and very important match for us! It is an extra excitement for me to play against my old team. Dinamo Kazan is a very strong team with good players, so it will not be easy to play against them. We will go to the game in front of our fans. We will give our all on the field by feeling their support."
Arina Fedorovsteva
Outside Hitter of Fenerbahçe Opet Istanbul
Officials
How To Attend

Nuh Kuyusu Cad. Seyit Ahmet Deresi Sok. No:5, ISTANBUL, 81150 Capacity: 7000
Team
Team Profile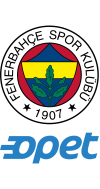 Fenerbahçe Opet ISTANBUL

Address
Bagdat St. Fenerbahce Sukru Saracoglu Stadium Kiziltoprak-Kadikoy Istanbul
Team Schedule
Previous Games
Team
Staff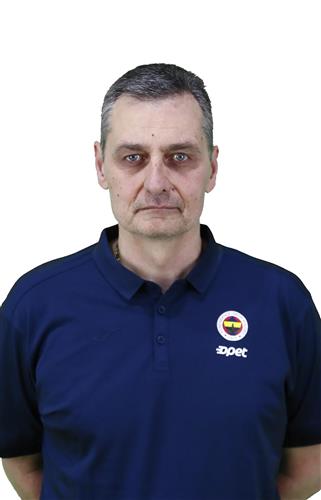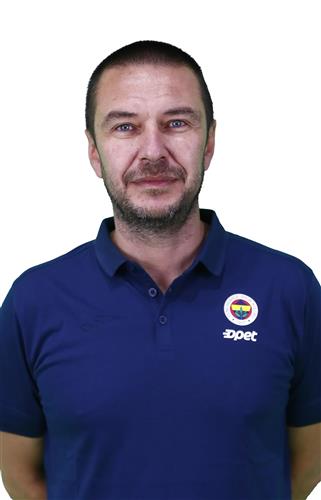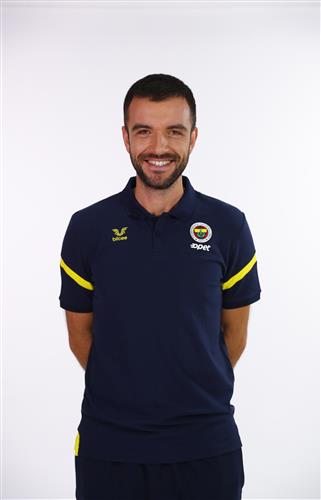 Highlights
Irina Koroleva (Dinamo-Ak Bars KAZAN) in great mood before the match
---
Highlights
Arina FEDOROVTSEVA (Fenerbahçe Opet ISTANBUL) warms up before the match against her former club
---
Highlights
Arina Fedorovtseva on fire, leading her team to set win in part 3
---
Highlights
Samantha Fabris spiking over Fenerbahce's block
---
Highlights
Eda Erdem celebrating her monster block!
---
Highlights
Fenerbahçe Opet ISTANBUL's celebration
---
Highlights
Rivals on the court, best friends off the court! Arina Fedorovtseva and Irina Koroleva
---
Gallery
Disclaimer
Photos featured on the CEV Photo Galleries are downloadable copyright free for media purposes only and only if CEV is credited as the source material. They are protected by copyright for all other commercial purposes. Those wishing to use CEV Photo Gallery photos for other commercial purposes should contact press@cev.eu
Match Report
Fenerbahçe Opet ISTANBUL clinch stunning five-setter against Dinamo-Ak Bars KAZAN

Pre-favourites of Pool D Fenerbahçe Opet ISTANBUL and Dinamo-Ak Bars KAZAN delivered a high-class Volleyball battle at Burhan Felek Voleybol Salonu ISTANBUL. The guests opened the match fully focused starting it with incredible streak with Irina Koroleva on serve, building significant advantage from 4-2 to 13-2. Kazan dominated in all components, perfectly reading the game of their opponent and with unstoppable Samanta Fabris (8 points in the first set) they won the opening part easily. The rising star of Fenerbahce and former player of Kazan - Arina Fedorovtseva struggled in reception and couldn't find her rhythm in attack, but it was slowly changing in the second part. Even if the hosts managed to save five set balls, it was not enough to prevent Kazan from leading 2-0. The crowd at the venue in Istanbul sparked their favourites back to life when they were 2-8 down in the third set, powered by the Russian duo in Fenerbahce's jersey - Arina Fedorovtseva (6 points) and Anna Lazareva (4), the hosts won the set and kept their chances for the opening win alive. Dinamo managed to quickly ran with the score to 8-3, but then Fedorovtseva started her show, scoring impressive 11 points! Tie-break was totally dominated by the hosts, who took 7-1 lead and improve it further to 12-3. Dinamo couldn't find an answer to perfect plays of Lazareva, who scored, not less spectacular, 10 points in the fifth set! Eventually, it was Fedorovtseva to be awarded with MVP title after scoring 27 points, Lazareva tallied 22, once the top scorer of Dinamo - Samantha Fabris contributed with 20.
Read more
"Dinamo-Ak Bars Kazan is a team with very good players and a very strong team physically. The first two sets were really tough, they served very well and played without errors. But we started to be partners in the match in the third set. All my teammates who entered the game performed very well. We served well and were also effective in block defense. We attacked well. It was an important win for us. It's a good signal for our team's comeback and for the future. I hope we continue like this."
Eda Erdem
captain of Fenerbahce Opet Istanbul
The match in numbers
Points
The combined total number of points scored by both teams throughout the entire match.
Duration
The total length of the match, from the first serve through until the last point has ended.
Spectators
Total number of people in attendance at the venue – taken at the end of the second set.
Match Spikes
The combined total number of successful spikes achieved by both teams throughout the entire match.
Reception Level
An average of the two team service reception percentages from the complete match.
Net Domination
The number of successful point winning blocks of Fenerbahçe Opet ISTANBUL compared to Dinamo-Ak Bars KAZAN.
Ace Count
Fenerbahçe Opet ISTANBUL number of service aces compared to Dinamo-Ak Bars KAZAN
Error Difference
Errors leading to points of Fenerbahçe Opet ISTANBUL, next to those from Dinamo-Ak Bars KAZAN