"We continue our efforts to leave our group as the undefeated leader. Our victory in the Russia match was a great source of motivation for us. In this match house, we want to win the match with the support of our parties."
Tutku Burcu Yüzgenç
Opposite Fenerbahçe Opet ISTANBUL
"As in all CEV Champions League matches, we will play a great match with Beziers Volley! Our last steps before the final stages. We are working hard to do our best. The support of the fans in this match is very important to us as always."
Ana Cristina De Souza
Outside hitter Fenerbahçe Opet ISTANBUL
Officials
How To Attend

Nuh Kuyusu Cad. Seyit Ahmet Deresi Sok. No:5, ISTANBUL, 81150 Capacity: 7000
Team Profile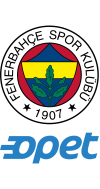 Fenerbahçe Opet ISTANBUL

Address
Bagdat St. Fenerbahce Sukru Saracoglu Stadium Kiziltoprak-Kadikoy Istanbul
Team Schedule
Previous Games
Team
Staff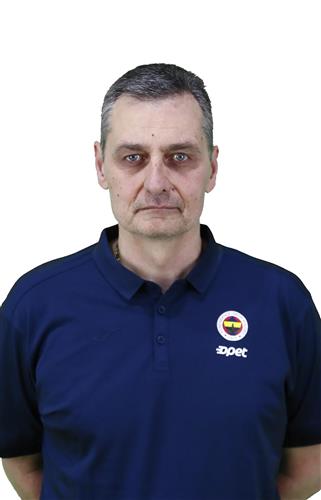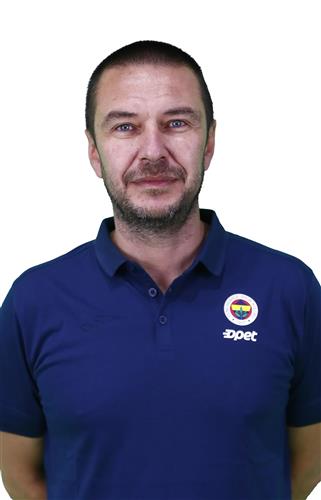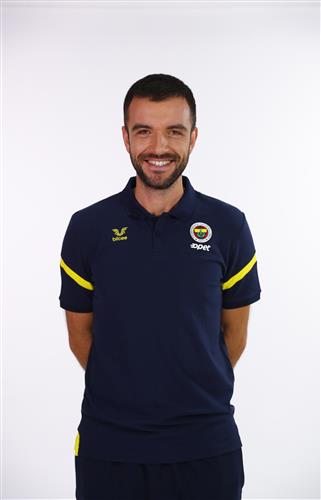 Highlights
Fenerbahçe preparing for the match with their smiles on their faces
---
Highlights
Team of BEZIERS Volley
---
Highlights
Team of Fenerbahçe Opet ISTANBUL
---
Highlights
Celebration of Fenerbahçe after an amazing point
---
Highlights
Eda Erdem high in the air
---
Highlights
MVP Eda Erdem with 50 % spike and 7 points
---
Highlights
Celebration of Fenerbahçe Istanbul after winning 6/6 in the Round 4 of #CLVolleyW
---
Gallery
Disclaimer
Photos featured on the CEV Photo Galleries are downloadable copyright free for media purposes only and only if CEV is credited as the source material. They are protected by copyright for all other commercial purposes. Those wishing to use CEV Photo Gallery photos for other commercial purposes should contact press@cev.eu
Match Report
Fenerbahçe Opet ISTANBUL v BEZIERS Volley
On Tuesday Fenerbahçe Opet Istanbul took their sixth win in pool D with a 3-0 win against Beziers Volley (25-8, 25-17, 25-19). Now they are the leading team in their pool with 17 points and they are through to the Quarter-Finals.
Everybody saw Fenerbahçe as winners and it for sure happened. With three quick sets, they finished first in their pool and made it through to the next round. 
The team of Zoran Terzić, the Serbian coach, showed a lot of its talent, in service, in reception, and in the offense.
In the first sets, they took lead with 4-1 and it soon came to 10-4 when Beziers realized they should call a time-out. Unfortunately, it didn't help them and Fenerbahçe quickly got to 17-6. With five blocks and three aces in the first set, there was nothing that Beziers could do. 
The second set started a bit differently than the first one with a 1-4 lead for Beziers but Fenerbahçe got to equalization of 4-4 very quickly. After that, Fenerbahçe took the initiative and got to 18-9. The guests then managed to get back in the game with few points but it was Fenerbahçe who had more energy and managed to save the second set to their advantage.
With the whole court supporting and cheering for Fenerbahçe it was hard for Beziers to get their focus and the second set repeated itself.
The third set was an easy one for Fenerbahçe as they rapidly got to 12-6. Beziers couldn't handle the aces and spikes from their opponents and they lost in the end with 25-19. 
First of all, congratulations to the team. I think we played a very good game. We did a very good job as a team together with those who came into the game from the side. We work at an intense pace. Our training and match schedule is very busy. This match was a very good result for us.
Beliz Başkır
Middle blocker
MVP of the match was fantastic Eda Erdem as a top blocker with a 50 % spike and seven points.
Beziers is saying goodbye to #CLVolley for this year with the hope that next year it is going to be better. 
Fenerbahçe won all their matches in Pool D and with 17 points they are through to the Quarter-Finals. They will find out against who are they going to fight this Friday, 17th of February, when Drawing of Lots is happening!
The match in numbers
Points
The combined total number of points scored by both teams throughout the entire match.
Duration
The total length of the match, from the first serve through until the last point has ended.
Spectators
Total number of people in attendance at the venue – taken at the end of the second set.
Match Spikes
The combined total number of successful spikes achieved by both teams throughout the entire match.
Reception Level
An average of the two team service reception percentages from the complete match.
Net Domination
The number of successful point winning blocks of Fenerbahçe Opet ISTANBUL compared to BEZIERS Volley.
Ace Count
Fenerbahçe Opet ISTANBUL number of service aces compared to BEZIERS Volley
Error Difference
Errors leading to points of Fenerbahçe Opet ISTANBUL, next to those from BEZIERS Volley