1. This will be Maritza Plovdiv's 50th match in the European Cups and 40th in the Champions League alone.
2. The club's only foreign player this season, Serbian middle blocker Nikolina Asceric, made a midseason transfer to a Romanian club.
3. Maritza Plovdiv's entire current roster is made up of Bulgarian players for the first time since the 2014-2015 season.
4. This is the fourth time (in the overall six pool stage participations) Maritza are playing against a team from Istanbul, but the first time against Fenerbahce Opet.
5. Maritza have won all their seven games in Bulgaria's National Volleyball League this season, dropping only a set along the way.
"We continue undefeated in our group. Now we have a Plovdiv match in Bulgaria ahead of us. We want to get three points from this game as well. We are in a very busy period. We want to complete this match successfully and continue on our way."
Dicle Nur Babat
Middle-blocker Fenerbahçe Opet
"We continue successfully in the Champions League and we are working hard to continue this success. We will play the Plovdiv match at home, in front of our fans. this is so important for us. We want to win the match with the support of the fans."
Buse Ünal
Setter Fenerbahçe Opet
Officials
How To Attend

Nuh Kuyusu Cad. Seyit Ahmet Deresi Sok. No:5, ISTANBUL, 81150 Capacity: 7000
Team
Team Profile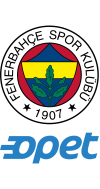 Fenerbahçe Opet ISTANBUL

Address
Bagdat St. Fenerbahce Sukru Saracoglu Stadium Kiziltoprak-Kadikoy Istanbul
Team Schedule
Previous Games
Team
Staff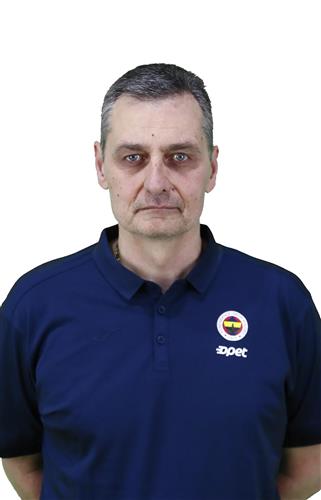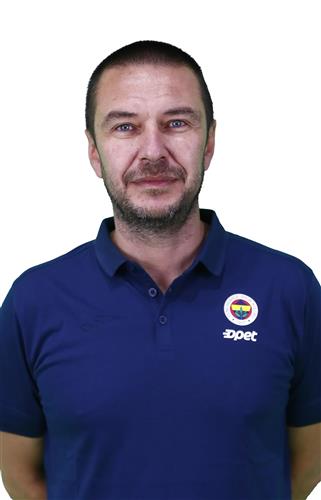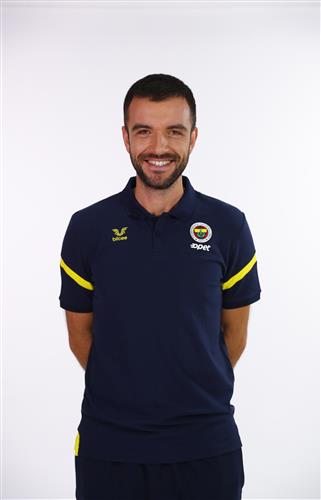 Highlights
Melissa Vargas is back to Fenerbahçe Opet ISTANBUL
---
Highlights
Ana Cristina DE SOUZA of Fenerbahçe warming up with a smile
---
Highlights
Iva Monova - libero and captaing of VC Maritza PLOVDIV in action
---
Highlights
Arina FEDOROVTSEVA of Fenerbahçe Opet ISTANBUL ready to serve
---
Highlights
Fenerbahçe Opet ISTANBUL team huddle
---
Highlights
The happy winners
---
Gallery
Disclaimer
Photos featured on the CEV Photo Galleries are downloadable copyright free for media purposes only and only if CEV is credited as the source material. They are protected by copyright for all other commercial purposes. Those wishing to use CEV Photo Gallery photos for other commercial purposes should contact press@cev.eu
Match Report
Led by birthday girl Fedorovtseva, Fenerbahçe put one foot in CLVolleyW next phase

Article
Birthday girl Arina Fedorovtseva, who turned 18 this Wednesday, shined once again on the #CLVolleyW court, leading her Fenerbahçe Opet ISTANBUL towards a straight-sets win in the Super Match of the Week in Europe's elite competition. The Turkish powerhouse met the Bulgarian champions from VC Maritza Plovdiv, outclassing them in a fixture that lasted 67 minutes. With 13 points to her name, Fedorovtseva made herself a birthday gift, being named MVP of the game. 
The fans of Fenerbahçe had one more reason to celebrate, as they saw Melissa Vargas (who had previously competed three seasons in the club) coming back on the court in Istanbul after finishing her duties with the Chinese team Tianjin. Vargas finished with 10 points in the match. 
This is the fourth victory for the Turkish team in Pool D - an important step towards continuing in the quarterfinals of CLVolleyW. Eda Erdem and her teammates have 11 points so far, currently topping the charts.
Read more
"We are really happy about this victory! We get the three points, this is what we wanted to. Besides that, such matches are a good practice for us, and we take every opportunity."
Arina FEDOROVTSEVA
Player of Fenerbahçe Opet ISTANBUL
"We extend our winning streak, and we are very happy. Champions League is a long marathon, and we will do our best to finish first in the group. Special thanks goes to our supporters."
Eda Erdem Dündar
Captain of Fenerbahçe Opet ISTANBUL
"We played quite well in the first set and, at times, we outperformed our opponent. The fact that we are a younger team was evident at the end of the game. We were leading in the first set until the deciding moments, but due to three individual mistakes, we let the opponent win the part. I am glad that we have an entirely Bulgarian team that plays a decent Volleyball."
Borislav Krachanov
Head coach of VC Maritza Plovdiv
The match in numbers
Points
The combined total number of points scored by both teams throughout the entire match.
Duration
The total length of the match, from the first serve through until the last point has ended.
Spectators
Total number of people in attendance at the venue – taken at the end of the second set.
Match Spikes
The combined total number of successful spikes achieved by both teams throughout the entire match.
Reception Level
An average of the two team service reception percentages from the complete match.
Net Domination
The number of successful point winning blocks of Fenerbahçe Opet ISTANBUL compared to VC Maritza PLOVDIV.
Ace Count
Fenerbahçe Opet ISTANBUL number of service aces compared to VC Maritza PLOVDIV
Error Difference
Errors leading to points of Fenerbahçe Opet ISTANBUL, next to those from VC Maritza PLOVDIV