Overview
Venue information about the Tomabel hall at Schiervelde, Roeselare (Belgium) 

Since the season 2000-2001 Knack Volley Roeselare have played all their Champions League matches at Sports Hall Schiervelde, last season rebaptized into Tomabel Hall. This year, Knack Volley Roeselare have started their 20th season in the most prestigious volleyball competition in Europe, the CEV Champions League Volley. During the course of all these years, they have played 231 Champions League matches and although Knack Volley Roeselare have never come particularly close to winning the Champions League, they have always managed to remain competitive and participate in the Champions League every year (except for the editions 2002 and 2011).
Sportshall Schiervelde (now theTomabel Hall) was built in 1999-2000, is located at Diksmuidsesteenweg 396, 8800 Roeselare and can accommodate 2,000 spectators.
Two weeks ago, Knack ROESELARE started their 20th season in the CEV Champions League Volley 2022 Men competition with a 2-3 victory against VfB FRIEDRICHSHAFEN. Their opponent JASTRZEBSKI Wegiel passed HEBAR PAZARDZHIK with 3-0, with impressive set scores of 25-21, 25-16 and 25-14.
Knack ROESELARE will play their first home match in the CEV Champions League Volley 2022 against JASTRZEBSKI Wegiel, a team they meet for the second time in their rich European history.
In season 2007-2008, the first season of JASTRZEBSKI Wegiel in the prestigious CEV Champions League Volley competition, Knack ROESELARE beat the Polish team twice: 3-0 in the home and 1-3 in the away match.
Fourteen years later, home-player and captain Matthijs Verhanneman (°1988) is the only player left from both teams who will still be on court next Tuesday.
For home-player Matthijs Verhanneman, the match of Tuesday evening will be a very special one. For the outside-hitter it will be his 100th Champions League match in the shirt of Knack ROESELARE. Quite a remarkable achievement for a volleyball-player who also played two years in Italy in between.
Knack ROESELARE are looking forward to seeing Eemi Tervaportti (°1989), the Finnish setter of JASTRZEBSKI Wegiel, back. Eemi Tervaportti played three seasons for Knack ROESELARE, from 2012 till 2015, a period in which he won three Belgian Championships and one Belgian Cup. Since then Eemi Tervaportti played for Galatasaray Istanbul, Stade Poitevin Poitiers, Espadon Szczecin and Olympiacos Piraeus before he moved to Jastrzebski Wegiel in 2020.
Outside spiker Thomasz Fornal (°1997) from JASTRZEBSKI Wegiel is the son of Marek Fornal, ex-player of Knack ROESELARE during the season 1993-1994.
"With JASTRZEBSKI Wegiel, last year's Champion of Poland, we will meet the favourite in Pool A. Every player of this team has a lot of individual talent and can rely on loads of experience. (...) To compete with the Polish team, we will have to bring our best volleyball of this season. Our first aim is to bring attractive volleyball. And then, when we score more points than our opponent, a lot is possible."
Steven Vanmedegael
head coach of Knack ROESELARE
"JASTRZEBSKI Wegiel was a team from pot 1 in the drawing of lots. That explains a lot. For myself, it will be a very special match because I am celebrating my 100th Champions League match on Tuesday. I am looking forward to it."
Matthijs Verhanneman
outside hitter and captain of Knack ROESELARE
"This place felt like a second home to me during all my time here. I have really good friends, still keeping in touch and happy to see them every time I come back here. They still have very good players, some still left from my time here."
Eemi Tervaportti
Jastrzebski Wegiel
Officials
How To Attend

Diksmuidsesteenweg, 396, ROESELARE, 8800 Capacity: 2000
Team
Team Profile

Knack ROESELARE

Address
Diksmuidsesteenweg 396 8800 Roeselare
Team Schedule
Previous Games
Team
Staff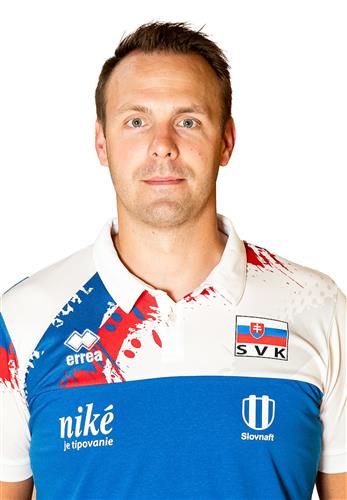 Highlights
Volunteers ready to help
---
Highlights
Last instructions before the game
---
Highlights
Matthijs Verhanneman of Knack ROESELARE celebrting 100th #CLVolleyM match
---
Highlights
Knack ROESELARE's players executing a block
---
Gallery
Disclaimer
Photos featured on the CEV Photo Galleries are downloadable copyright free for media purposes only and only if CEV is credited as the source material. They are protected by copyright for all other commercial purposes. Those wishing to use CEV Photo Gallery photos for other commercial purposes should contact press@cev.eu
Match Report
Knack ROESELARE v JASTRZEBSKI Wegiel

Article
On Tuesday, the Polish powerhouse of JASTRZEBSKI Wegiel seized a 3-0 win over the Belgian Knack ROESELARE, and with two victories out of two matches, take the first place in the current standing in Pool A.
Throughout all the three sets, hosts and guests would start equally, with Knack ROESELARE pushing hard until the middle of the set. However, the experience of JASTRZEBSKI Wegiel played a pivotal role in the deciding moments, and the players around head coach Andrea Gardini grabbed the win.
Overall, the better performance on the block (11 to three) made the difference for the Polish squad. Strong play on the serve also helped the guests to cause problems to Knack's reception. The hosts were struggling with their mistakes and the Polish were able to score more on their opponents errors (25 to 13). The hosts, on the other hand, pushed harded on the winning sikes, and finished slightly better on this component (33 to 30), but it wasn't enough to turn things around.
A very close call highlighted the beginning of the first set, but with Jurii Gladyr on the serve, the hosts took control. With a perfectly executed block Jastrzebski opened in their favour. Similar scenarios unfolded in the next two sets as well. With Michiel Ahyi performing well on attack (7 points in set 3) Knack ROESELARE kept the pressure high up to the end of the third set (23-24) but thanks to their experience, JASTRZEBSKI Wegiel made the difference again (23-25).
Before the start of the match, Knack ROESELARE captain Matthijs VERHANNEMAN was awarded for his 100th Champions League match for the home team. Undoubtedly a record that stands on its own for the whole CEV Champions League competition.
Trévor Clevenot was awarded MVP. Top scorer of the match became Tomasz Fornal, with 16 points to his name, including six kill blocks. On the home teams' side Michiel Ahyi scored the most - 15 points including four aces.
Read more
" We knew that is was going to be a tough match. Knack ROESELARE is a strong team and at the start of every set, they put a high pressure on us. Set 3 was even a closer set, but finally our experience made the difference. We are very happy with the three points that we can take home."
Trévor CLEVENOT
Match MVP
" I am a bit disappointed because we made too many errors, especially in serving. But of course, JASTRZEBSKI Wegiel is a very strong team. The last set was really close. We could increase our level during the course of the match, but it was not sufficient. We look forward to the next matches in Pool A. Second place in our pool stays our goal."
Steven VANMEDEGAEL
Head coach KNACK ROESELARE
The match in numbers
Points
The combined total number of points scored by both teams throughout the entire match.
Duration
The total length of the match, from the first serve through until the last point has ended.
Spectators
Total number of people in attendance at the venue – taken at the end of the second set.
Match Spikes
The combined total number of successful spikes achieved by both teams throughout the entire match.
Reception Level
An average of the two team service reception percentages from the complete match.
Net Domination
The number of successful point winning blocks of Knack ROESELARE compared to JASTRZEBSKI Wegiel.
Ace Count
Knack ROESELARE number of service aces compared to JASTRZEBSKI Wegiel
Error Difference
Errors leading to points of Knack ROESELARE, next to those from JASTRZEBSKI Wegiel