"If we want to qualify for the next round, we have to win our home games and we'll have to surprise two teams in away games. That challenge starts immediately here in Ankara. I don't want to cast any predictions, but we always have a chance. That's what we experience every year: sometimes we get crushed 0-3, but regularly we cause a big upset. Let's hope that we can do that in this first leg in Ankara."
Joel Banks
Coach of Greenyard Maaseik
255
Greenyard Maaseik, formerly known as Noliko Maaseik, has a long tradition on the European volleyball scene. The game in Ankara will be n° 255 in its club history.
20
The CEV Volleyball Champions League 2022 will be a special edition for GREENYARD Maaseik: the Belgian vice-champion appears for the 20th time in the group stage of the Champions League in its modern 21st century format.
8
This is the 8th encounter between Maaseik and a team from Ankara. After 4 defeats against Halkbank Ankara, Maaseik posted two victories against the same team, both in the 2020 edition. And last year, Maaseik beat Turkish Cup Winner Spor Toto 3-0 in the 1/8th final of the CEV-cup.
3
Maaseik's last visit to Ankara turned into a thriller. Two years ago coach Joel Banks' team survived 3 match points to avoid a 3-0 defeat and eventually turned the game around, which resulted in a 2-3 win.
19 and 23
Last Saturday, GREENYARD Maaseik beat eternal rival Knack Roeselare in the Belgian league after a big fight over 5 sets: 3-2. Maaseik presented an extremely young team. In the tiebreak, 9 players forced the victory, of which 4 are still teenagers (3 x 19 and 1 x 18), and 3 more, born in 1998, are only 23. Only 2 players were older, both 29.
"We are going to our first match in the Champions League. It will definitely be a match that we have to win if we want to advance to the next round. Maaseik is a team that is constantly in the Champions League and plays good volleyball. I believe that if we play patiently and show our own strength on the field, we will win the match. We are waiting for both Ziraat Bankkart fans and volleyball lovers living in Ankara to the match."
Arslan Ekşi
Captain of Ziraat Bankasi Ankara
"To be honest, if we wan't to cause a upset, we have to take our chance here in Ankara, since both the other teams in our pool, Dinamo Moscow and Projekt Warszawa, are extremely strong opponents. Therefore we'd better show our value from the very first game on, here in Ankara."
Jolan Cox
Captain of Greenyard Maaseik
Team
Team Schedule
Next Game
Previous Games
Team
Staff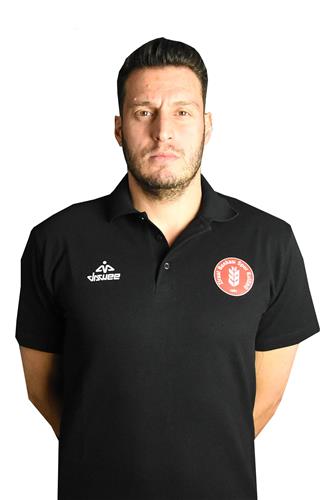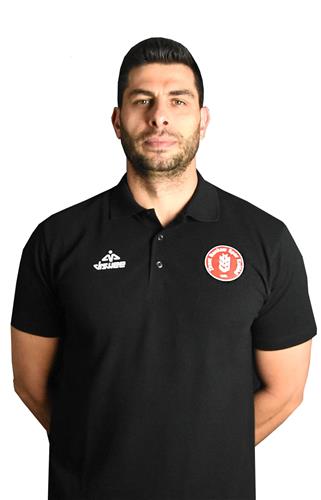 Highlights
CLM 44-Ziraat Bankasi ANKARA vs VC Greenyard MAASEIK
---
Highlights
CLM 44-Ziraat Bankasi ANKARA vs VC Greenyard MAASEIK
---
Highlights
CLM 44-Ziraat Bankasi ANKARA vs VC Greenyard MAASEIK
---
Gallery
Disclaimer
Photos featured on the CEV Photo Galleries are downloadable copyright free for media purposes only and only if CEV is credited as the source material. They are protected by copyright for all other commercial purposes. Those wishing to use CEV Photo Gallery photos for other commercial purposes should contact press@cev.eu
Match Report
Ziraat Bankasi ANKARA v VC Greenyard MAASEIK

Article
Ziraat Bankkart played their first match in Group B with Belgium side VC Greenyard Maaseik. Ziraat Bankkart managed to win the first set, which was very tight, 26-24. Ziraat Bankkart, who started the second set well, continued to dominate in the game until the end of the set, closing it at 25-15 and taking a 2-0 lead in the match. With the points produced by Wouter Ter Maat and Martin Atanasov, they fully controlled the game in the 3rd set, Ziraat Bankkart won this part 25-17 and close the match with 3-0 victory. Ziraat's setter Arslan Ekşi was named MVP of the match.
Read more
"It's a pity we couldn't conclude the first set. We were playing really good volleybal, but we didn't reward ourselves. From the second set on, Ziraatbank raised its level, and hardly committed any errors. We have many youngsters in our team, for whom this is the first experience in Champions League. That may explain why we couldn't keep up with them."
Jolan COX
captain of Greenyard Maaseik
"This was clearly a game, that depended on the first set. We played high level, we created a lot chances in block-defense, and yet, in the end we lose it very closely 26-24. From then on, we saw Ziraat raise their level. They put too much pressure on us, we had difficulties in scoring and got caught by their kill-blocks. From set two on, this was a very good learning experience for my young team."
Joel Banks
head coach of VC Greenyard MAASEIK
The match in numbers
Points
The combined total number of points scored by both teams throughout the entire match.
Duration
The total length of the match, from the first serve through until the last point has ended.
Spectators
Total number of people in attendance at the venue – taken at the end of the second set.
Match Spikes
The combined total number of successful spikes achieved by both teams throughout the entire match.
Reception Level
An average of the two team service reception percentages from the complete match.
Net Domination
The number of successful point winning blocks of Ziraat Bankasi ANKARA compared to VC Greenyard MAASEIK.
Ace Count
Ziraat Bankasi ANKARA number of service aces compared to VC Greenyard MAASEIK
Error Difference
Errors leading to points of Ziraat Bankasi ANKARA, next to those from VC Greenyard MAASEIK