- VC Greenyard MAASEIK has a very long-standing rivalry with Polish teams. The double encounter with Projekt Warszawa will be European matches n° 33 and 34 against teams from Poland.
- Yet, MAASEIK has never met a team from the capital before. Projekt WARSZAWA is the seventh Polish opponent after 11 (eleven !) games against Kedzierzyn, 6 against Czestochowa and Jastrzebski Wegiel, 4 against Belchatow, 3 against Sosnowiec and 2 against Trefl Gdansk.
- At home Maaseik has a very positive record against Polish teams: 11 victories vs. 4 defeats. The last encounter, two years ago, ended in a 3-2 win against Jastrzebski Wegiel.
- Projekt Warszawa will arrive in Maaseik with a couple of old friends: head coach Andrea Anastasi was at the helm of the Belgian national team in the 2018-19 season. But he was also head coach of Trefl Gdansk, the last team to beat Greenyard Maaseik in a European game on Belgian soil. They posted a convincing 0-3 in february 2019.
- The double duel will be a special one for Jay Blankenau. The 32-year old Canadian setter defended the colours of Maaseik in 2017-18 and and 2018-19. In both seasons he led the reds to the league title in Belgium.
- Warszawa's Igor Grobelny has the double nationality: Polish and Belgian. The 28-year old spiker even played for the Belgian national team until 2019, under head coach Anastasi.  His sister, Kaja Grobelna, is one of the pillars of the Belgian national team, the Yellow Tigers.

- Greenyard Maaseik and Projekt Warszawa will battle it out for 3rd place in pool B of the CEV Champions League. Maaseik starts with a slight advantage, since they beat Ziraat Bankasi Ankara last week after a close battle: 3-2. With 2 points, the Belgians are 1 point ahead of Warszawa, who collected just 1 point with a 3-2 loss in the first leg, away at Dinamo Moscow.
Officials
How To Attend

Sportlaan 8, MAASEIK, 3680 Capacity: 2600
Team Profile

VC Greenyard MAASEIK

Address
Sportlaan 10 MAASEIK
Team Schedule
Previous Games
Team
Staff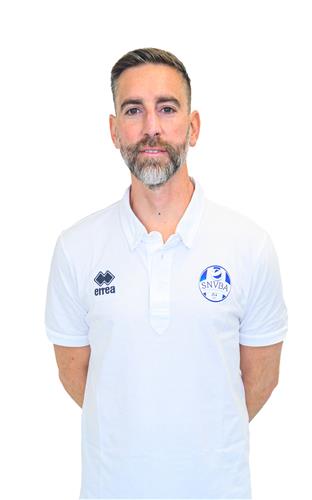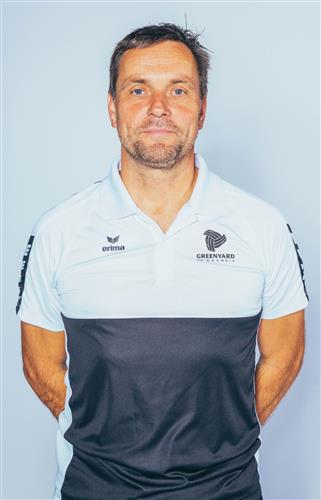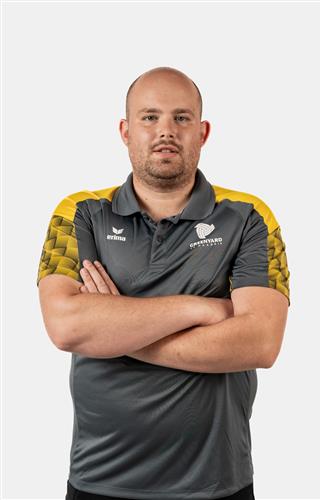 Gallery
Disclaimer
Photos featured on the CEV Photo Galleries are downloadable copyright free for media purposes only and only if CEV is credited as the source material. They are protected by copyright for all other commercial purposes. Those wishing to use CEV Photo Gallery photos for other commercial purposes should contact press@cev.eu
Match Report
VC Greenyard MAASEIK v Projekt WARSZAWA

Article
Projekt Warszawa booked its first victory in pool B by beating Greenyard Maaseik 3-1 (25—23, 22-25, 25-20, 25-22). By doing so Warszawa leaves Maaseik on the 4th place in pool B.  But the last game, a rematch of today's tie, will decide on Wednesday night who will grab the third spot in this group.
 
In the first of the double match in Maaseik's Steengoed Arena, Projekt Warszawa started as the home team. Ad even if they didn't have the home advantage, they acted as if they had it by immediately taking the lead. Yet, Maaseik never gave their Polish opponent a margin. A very close race unfolded, but after 22-all, Jan Fornal an Jay Blankenau each added an ace to the 6 points of topscorer Petkovic: 25-23.
 
Maaseik replied with a flying start in set two, thanks to Gustavo Bonatto's strong blocking display: 0-4. Dusan Petkovic and Andrzej Wrona turned this deficit quickly into a 14-12 lead. 18-year young substitute Ferre Reggers turned the tide for Maaseik: 16-18. Captain Jolan Cox and Jan Martinez each added an ace for 21-24 and 22-25.
 
Bad luck for the Belgians in the early stages of set three: another substitute, Elias Thys twisted his ankle badly: 5-2. Yet his teammates Cox and Henri Treial clawed back for 7-7. Middle blocker Janusz Galazka led his team to a new comfortable lead at 16-11. Michal Superlak  converted the third set point: 25-20.
 
Warszawa's Jay Blankenau made the first move in set four: with his 8th and 9th point of the game, a respectable number for a setter, he built up the 14-11 lead for his team. But Maaseik's substitute setter Liam McCluskey, who just turned 20, levelled again with an ace at 15-all.  Another tight battle over 22-all ended up with Fornal's winner for 25-22.
 
Dusan Petkovic topped the scorers' list with 19 points, whereas Jan Martinez scored 17 for Maaseik.
Read more
"Nice to be back in this gym, since I have good memories here. It was awesome to play against my former teammate Jolan Cox. Big fun ! Yet it was a difficult game, because Maaseik played well and they made it a great fight. They pushed it till the end but then we had a couple of players that changed it for us."
Jay Blankenau
Setter Projekt WARSZAWA
"We knew this would be a tough game and actually we let a couple of chances slip through our hands. IN the end of each set, we missed a little bit of killer instinct, the confidence to go for each ball at the full 100 percent. And on the other side side of the net pf course, Warsaw posted a couple of big guys with a huge block… So let's go for a revenge tomorrow. Absolutely."
Jolan Cox
Captain VC Greenyard MAASEIK
The match in numbers
Points
The combined total number of points scored by both teams throughout the entire match.
Duration
The total length of the match, from the first serve through until the last point has ended.
Spectators
Total number of people in attendance at the venue – taken at the end of the second set.
Match Spikes
The combined total number of successful spikes achieved by both teams throughout the entire match.
Reception Level
An average of the two team service reception percentages from the complete match.
Net Domination
The number of successful point winning blocks of VC Greenyard MAASEIK compared to Projekt WARSZAWA.
Ace Count
VC Greenyard MAASEIK number of service aces compared to Projekt WARSZAWA
Error Difference
Errors leading to points of VC Greenyard MAASEIK, next to those from Projekt WARSZAWA