1. Dynamo had already played four games in January. Konstantin Bryanskiy's team won matches against Enisey (3:0), Dynamo-LO (3:1) and Neftyanik (3:1) at Russian Superleague and Ziraat Bankasi (3:0) at CEV Champions League.
2. Blue-whites didn't play at the last tour of Russian Superleague. The opposite team Belogorie was at the quarantine.
3. After Ilya Vlasov's injury Dynamo signed a contract with middle blocker Sergei Busel. 32-years old player is a captain of Belarus national team. During several years he played in VC Nova (Novokuibyshevsk), where Konstantin Bryanskiy was a head coach.
4. Dynamo won the game against Greenyard in Maaseik. Blue-whites was better during all game and had a 3:0 victory. Outside hitter Yaroslav Podlesnykh was the MVP of the mathc with 13 points.
5. The upcoming game will take place at Dynamo Volleyball Arena with 50 % capacity.
Officials
How To Attend

st. Vasilisa Kozhina,13, MOSCOW, 121096 Capacity: 3500
Team
Team Profile

Dinamo MOSCOW

Address
Lavochkina, 32 Moscow
Team Schedule
Previous Games

Team
Staff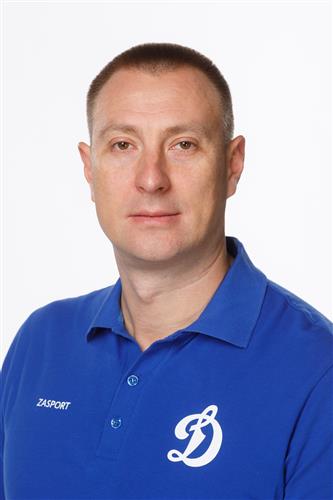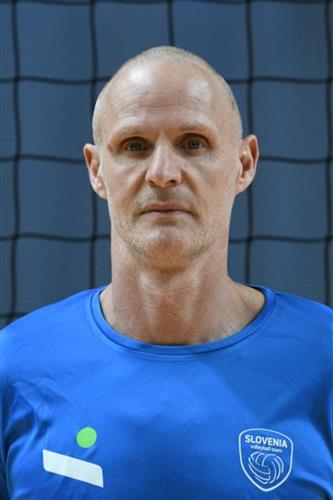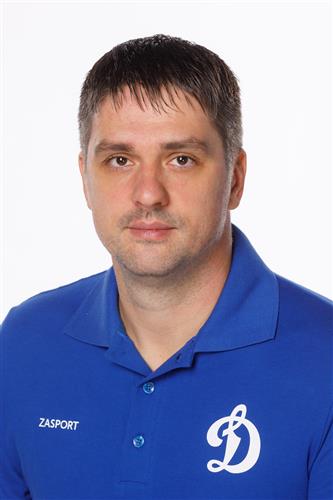 Highlights
A real battle on the net
---
Highlights
VC Greenyard MAASEIK time out
---
Highlights
Pavel Pankov of Dinamo MOSCOW emotion
---
Highlights
Fans of Dinamo MOSCOW
---
Highlights
MVP, Yaroslav PODLESNYKH of Dinamo MOSCOW
---
Gallery
Disclaimer
Photos featured on the CEV Photo Galleries are downloadable copyright free for media purposes only and only if CEV is credited as the source material. They are protected by copyright for all other commercial purposes. Those wishing to use CEV Photo Gallery photos for other commercial purposes should contact press@cev.eu
Match Report
Dinamo MOSCOW v VC Greenyard MAASEIK

Article
СEV Champions League 4-th round game between Dynamo (Moscow) and Greenyard (Maaseik) took a place on Dynamo Volleyball Arena at 26-th of January with 50 % capacity. It was the match between leader and outsider of the Pool B. Dynamo won all three games, and Belgian team had 2 losses (away match against Warsaw Project was moved at 15-th of February). After Ilya Vlasov's injury the couple of middle blockers in Dynamo became Dmitriy Zhuk and Maxim Belogortsev.
From the start of the game Dynamo exerted pressure on service. 7:1 – after ace by Belogortsev. Thanks to a great service blue-whites were much better in other components. Belogortsev and Zhuk stopped Greenyard strikers with block and outside hitters Yaroslav Podleshykh and Denis Bogdan had easy facilities for attack. 25:16 for Dynamo at the first set.
There was no difference in the charactare of the game in the second set. Greenyard head coach Joel Banks made many subsitutions, but the were no result. Dynamo totally dominated on the court and won the set - 25:15.
At the third set Konstantin Bryanskiy also gave a practice to outside hitter Anton Semyshev and libero Eugeny Baranov. Semyshev won several points at the start of the set and Dynamo got a three points advantage (11:8). Despite all efforts, Greenyard сouldn't turn the tide of the game. 25:18 and 3:0 for Dynamo. It's a fourth won for blue-whites in 4 games in Pool B. Yaroslav Podlesnykh became the MVP of the Game with 13 points.
Read more
"At the start of the game Greenyard played well in the defense, so we had some it the part of first set. Thanks to service we achieved the win, at then dominated in all components. "
Konstantin Bryanskiy
head coach of Dinamo Moscow
"There is no shame to lose this game. Dynamo had a roster with players with huge quality and experience. Their players took a part in the Olympic Games, won the Champions League, Russian and Italy Championships. Today we played well, but Dynamo was much better.."
Joel Banks
head coach of VC Greenyard Maaseik
"It wasn't the easy win. Both team played well. Greenyard showed good skills in defense, it surprised us. We demonstrated a good service, it was a big part of our play. We had an informative analytics about Greenyard players and we knew their main skills. We don't think about quarterfinal and prepare for other two games in the Pool B."
Yaroslav Podlesnykh
outside hitter of Dinamo Moscow
"First of all, Dynamo is very strong team. It's always difficult to play against blue-whites. We take a huge spirit and energy to win one set, but the opponent was better. We had three home games and we try to show good volleyball and win."
Elias Thys
opposite of VC Greenyard Maaseik
The match in numbers
Points
The combined total number of points scored by both teams throughout the entire match.
Duration
The total length of the match, from the first serve through until the last point has ended.
Spectators
Total number of people in attendance at the venue – taken at the end of the second set.
Match Spikes
The combined total number of successful spikes achieved by both teams throughout the entire match.
Reception Level
An average of the two team service reception percentages from the complete match.
Net Domination
The number of successful point winning blocks of Dinamo MOSCOW compared to VC Greenyard MAASEIK.
Ace Count
Dinamo MOSCOW number of service aces compared to VC Greenyard MAASEIK
Error Difference
Errors leading to points of Dinamo MOSCOW, next to those from VC Greenyard MAASEIK