1. It's the second game of each teams in this CEV Champions League. At 13-th of January Dynamo won in Ankara with score 3:0 (25:12, 25:20, 25:15). Outside spiker Denis Bogdan was the most effective player with 19 points and setter Pavel Pankov became the MVP of those match.
 
2. Dynamo is already has a place at the quarterfinal of the CEV Champions League. But blue-whites should win the future game to guarantee better place in the draw. Ziraat Bank in case of victory in Moscow has a very good chances to become the member of quarterfinal.
3. Ziraat Bank outside spiker Oreol Camejo had a long and glory career in Russian Superleague. During 2 years he played in Lokomotiv Novosibirsk and last 4 years he was one of the leaders of Zenit Saint-Petersburg.
4. At the former weekend Dynamo won the game against Surgut in Russian Superleague (3:0). Blue-whites made 11 aces (4 – Pankov, 3 - Tsvetan Sokolov, 3 – Vadim Likhosherstov, 1 – Yaroslav Podlesnikh). Sokolov with 29 aces is the best server of Russian Superleague.
5. Sokolov and Ziraat Bank outside spiker Martin Atanasov are two top players of Bulgaria national team, which take a part in World Championship in Russia in 2022.
Officials
How To Attend

st. Vasilisa Kozhina,13, MOSCOW, 121096 Capacity: 3500
Team
Team Profile

Dinamo MOSCOW

Address
Lavochkina, 32 Moscow
Team Schedule
Previous Games

Team
Staff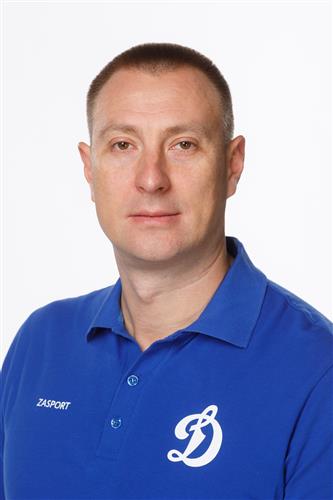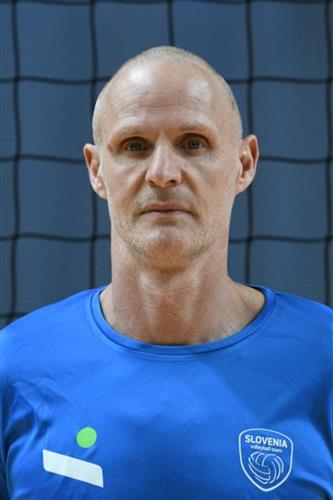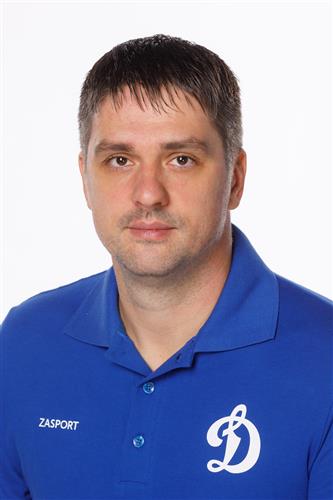 Highlights
Yaroslav Podlesnykh spiking against Ziraat's block
---
Highlights
Bedirhan Bulbul
---
Highlights
Pavel Pankov and Maksim Belogortsev blocking
---
Highlights
Berkay BAYRAKTAR in reception
---
Gallery
Disclaimer
Photos featured on the CEV Photo Galleries are downloadable copyright free for media purposes only and only if CEV is credited as the source material. They are protected by copyright for all other commercial purposes. Those wishing to use CEV Photo Gallery photos for other commercial purposes should contact press@cev.eu
Match Report
Dinamo MOSCOW v Ziraat Bankasi ANKARA

Article
The clash between two top ranked teams in Pool B, unbeaten Dinamo Moscow and Ziraat Bankasi Ankara opened the action-packed Wednesday, the day of 6th Leg in #CLVolleyM Round 4. The Russian team in front of home crowd romped to a straight-set victory after 83 minutes of play. Although, both sides were not able to avoid own errors (27 errors apiece!), Dinamo dominated on service line and block, having also much better reception. Tsvetan Sokolov and Yaroslav Podlesnykh topped the scorers chart with 14 and 14 points, respectiveley, but it was libero Lauri Kerminen to be awarded MVP of the match. He injured his leg during the gametime, once trying to save the ball jumping through banners.
Dinamo entered the court with qualification to quarterfinals in their pocket, but the home team was determined to win in front of home crowd. Ziraant Bankasi Ankara desperately needed a victory to keep realistic chance to stay in quest for spot in the next phase.
Ziraat started the game well, but then Dinamo stabilized their service and they kept leading by a small margin up to 19-18, then a great streak which included two killing spikes by Sokolov and ave by Podlesnykh moved them to 24-18, to shortly after seal a set win.
In the second set Dinamo enjoyed their game. Pavel Pankov could count on his teammates, who were precise in attack.  Adding to it very solid work on block, the hosts jumped to 2-0 lead in the match.
The team from Moscow, opened the match with 4-0 lead, but then lost concentration and made several errors that Ziraat took advantage of. But in the middle of the set, after time-out called by Kontantin Bryanskiy, Dinamo woke up to quickly make up the score. After tie at 20-20, Podlesnykh scored two in a row, then Semen Dmitriev went to service line and serving two aces closed the game.
Read more
"We made many mistakes in attack today and in the third set Ziraat Bank made a short spurt. Despite of it, we won the game. We had a good service and defense, this moments became the main factors of our victory."
Konstantin Bryanskiy
head coach of Dinamo MOSCOW
"It was a game against very strong and organized team. Our service and receive were main factors of our victory. We controlled the game, but made several mistakes in the third set. It's good, that we fixed a mistakes and then won the match."
Pavel Pankov
captain of Dinamo Moscow
"Dinamo Moscow is a very strong team. It's no need to discuss it. Dynamo is one of the best teams in the Europe and in the world. We tried to do our best, but it wasn't enough. Congrats and all the best to this team."
Roberto Santilli
head coach of Ziraat Bankasi Ankara
"It was very tough game for us. Dynamo is very good team and we knew it. We tried to do our best, but couldn't take points. Wish good luck for Dinamo."
Bedirhan Bülbül
player of Ziraat Bankasi Ankara
The match in numbers
Points
The combined total number of points scored by both teams throughout the entire match.
Duration
The total length of the match, from the first serve through until the last point has ended.
Spectators
Total number of people in attendance at the venue – taken at the end of the second set.
Match Spikes
The combined total number of successful spikes achieved by both teams throughout the entire match.
Reception Level
An average of the two team service reception percentages from the complete match.
Net Domination
The number of successful point winning blocks of Dinamo MOSCOW compared to Ziraat Bankasi ANKARA.
Ace Count
Dinamo MOSCOW number of service aces compared to Ziraat Bankasi ANKARA
Error Difference
Errors leading to points of Dinamo MOSCOW, next to those from Ziraat Bankasi ANKARA