Officials
How To Attend

Eminiyet Mah. Bogazici Sok 5/A, Besevler, ANKARA, 06555 Capacity: 6000
Team
Team Schedule
Previous Games
Team
Staff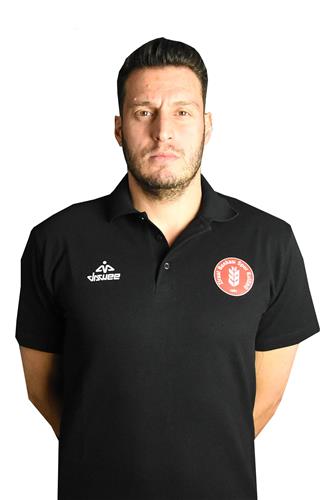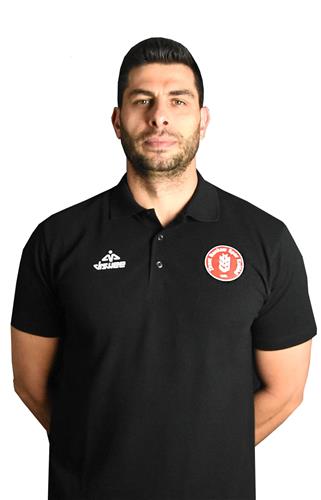 Highlights
Fighting over the net
---
Highlights
Pavel Pankov is the MVP of the match
---
Highlights
CLM 47-Ziraat Bankasi ANKARA vs Dinamo MOSCOW
---
Highlights
Dinamo MOSCOW exulting
---
Highlights
Coach's advice
---
Highlights
Ziraat Bankasi ANKARA recaption
---
Highlights
Sabvng the ball
---
Highlights
Pavel Pankhov serving
---
Gallery
Disclaimer
Photos featured on the CEV Photo Galleries are downloadable copyright free for media purposes only and only if CEV is credited as the source material. They are protected by copyright for all other commercial purposes. Those wishing to use CEV Photo Gallery photos for other commercial purposes should contact press@cev.eu
Match Report
Dinamo MOSCOW defeated Ziraat Bankasi ANKARA on its home soil

Article
The two big contenders of Pool B in the Men's CEV Champions League 2022 were facing each other this evening in Ankara.
Russian powerhouse defeated Turkey taking all the three sets.
Turkey started serving, and then suddenly Russia scored the first point with Podlesnykh spiking. After a complex reception battle, Dinamo MOSCOW scored 2-0 with an ace of Likhoshertov.
A big rally with some defensive play from Turkey happened on the court, but Russia scored the 4th point. Turkey's comeback enabled the home team to achieve one more point, and a significant spike by Ter Maat Wouter led Ziraat Bankasi ANKARA 3-5. The battle continued until Pavel Pankhov made a mistake: net 6-8.
Dinamo Moscow quickly reached the double digit with an ace by Bogdan.
Fired up by the home fans, Turkey began to battle, but a block by the Russian team confirmed who was leading the match.
A double block by Dinamo MOSCOW led the situation to 8-12, which pushed coach Santilli to call for a time-out.
8- 16, and Russia showed great defensive play with a double block. And then Dinamo MOSCOW doubled the Turkish team: 9-18, 10-20 and 11-22.
The second set was more balanced between the two teams: 3-3, 4-5, 5-5. A challenge on attack gave the point to Turkey (5-6). Coach Santilli was forced to call twice out again at 15-18 and 17-21, advising his players to take risks on the ball.

The third set suddenly started with a challenge; then the two teams played a pretty cat-and-mouse game (3-5, 3-7) again until Dinamo MOSCOW reached the double digits again 6-11 Santilli called for a time out.
Then Dinamo MOSCOW escaped to the opponents (15-23), defeating Ziraat Bankasi ANKARA on its home soil.
Dinamo Moscow proved to be better on the court especially in attack, with 49 winning spikes against the 22 points of Ziraat Bankasi ANKARA.
Read more
The match in numbers
Points
The combined total number of points scored by both teams throughout the entire match.
Duration
The total length of the match, from the first serve through until the last point has ended.
Spectators
Total number of people in attendance at the venue – taken at the end of the second set.
Match Spikes
The combined total number of successful spikes achieved by both teams throughout the entire match.
Reception Level
An average of the two team service reception percentages from the complete match.
Net Domination
The number of successful point winning blocks of Ziraat Bankasi ANKARA compared to Dinamo MOSCOW.
Ace Count
Ziraat Bankasi ANKARA number of service aces compared to Dinamo MOSCOW
Error Difference
Errors leading to points of Ziraat Bankasi ANKARA, next to those from Dinamo MOSCOW