"We want to take revenge after the first game in Warsaw. We didn't play well there and now we want to win in Ankara, where we are still in the game and have chance to get promotion to the next stage of Champions League. We wiil do everything to comeback to Poland with a win."
Damian Wojtaszek
Libero Projekt WARSZAWA
Officials
How To Attend

Eminiyet Mah. Bogazici Sok 5/A, Besevler, ANKARA, 06555 Capacity: 6000
Team
Team Schedule
Previous Games
Team
Staff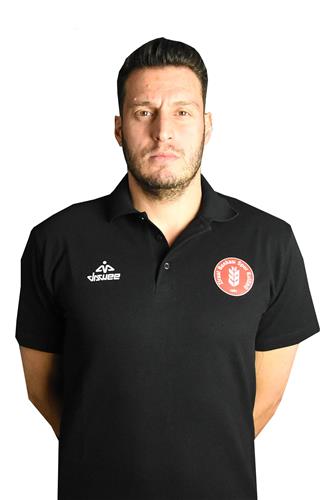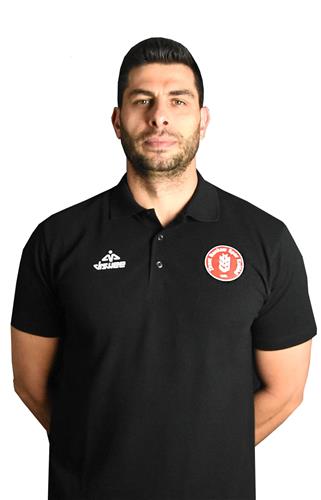 Highlights
Ziraat Bankasi ANKARA'c captain Arslan Eksi
---
Highlights
Bartosz Kwolek diving to save the ball
---
Highlights
Ziraat Bankasi ANKARA celebrating their 3rd win
---
Gallery
Disclaimer
Photos featured on the CEV Photo Galleries are downloadable copyright free for media purposes only and only if CEV is credited as the source material. They are protected by copyright for all other commercial purposes. Those wishing to use CEV Photo Gallery photos for other commercial purposes should contact press@cev.eu
Match Report
Ziraat Bankasi ANKARA with important win over Projekt WARSZAWA

Article
Ankara very quickly started to build their advantage in the opening set, running away with the score to 9-3 lead in front of home crowd at Başkent Volleyball Hall. Although, the hosts struggled in reception (only 27% of positive receptions - Warszawa 62%), the team under guidance of coach Roberto Santilli made block their main weapon. With 6 stuff (including 3 by Camejo) and solid performance of Martin Atanasov they successfully dulled aspirations of visiting team in the first set. But it didn't discourage Projekt Warszawa, who returned on the court playing diametrically different. The visiting team powered by Michal Superlak (6 points) and Igor Grobelny (7 points) won the second part.
Ankara quickly learnt from their mistakes, putting more pressure with their serve, they were again dominating side, especially that Atanasov was almost impossible to stop, contributing with as many as 8 points in third set. In the 4th set, the guests managed to keep the pace with Ziraat Bankasi Ankara only up to 11-10. Then, the hosts scored four points in a row and didn't look back, closing the game with 3rd match ball. Atanasov who scored match-high 24 points was named MVP of the match. Earning 3-1 win, the hosts gained three important points that made important step to stay in quest for a spot in quarterfinals.
Read more
"It was a really intense game and very important win for us. To win today we had to play for 100%, so we gave our best. We had a lot of problems in the team with injured players and covid-19 situation."
Martin Atanasov
outside spiker of Ziraat Bankasi Ankara and MVP
The match in numbers
Points
The combined total number of points scored by both teams throughout the entire match.
Duration
The total length of the match, from the first serve through until the last point has ended.
Spectators
Total number of people in attendance at the venue – taken at the end of the second set.
Match Spikes
The combined total number of successful spikes achieved by both teams throughout the entire match.
Reception Level
An average of the two team service reception percentages from the complete match.
Net Domination
The number of successful point winning blocks of Ziraat Bankasi ANKARA compared to Projekt WARSZAWA.
Ace Count
Ziraat Bankasi ANKARA number of service aces compared to Projekt WARSZAWA
Error Difference
Errors leading to points of Ziraat Bankasi ANKARA, next to those from Projekt WARSZAWA