Officials

First Referee

Paul Catalin SZABO-ALEXI

ROU

Second Referee

David FERNANDEZ FUENTES

ESP

How To Attend

ul. Łazienkowska 6a, Warsaw, 00-449 Capacity: 4824
Team
Team Profile

Projekt WARSZAWA

Address
Contacts
Team Schedule
Previous Games
Team
Staff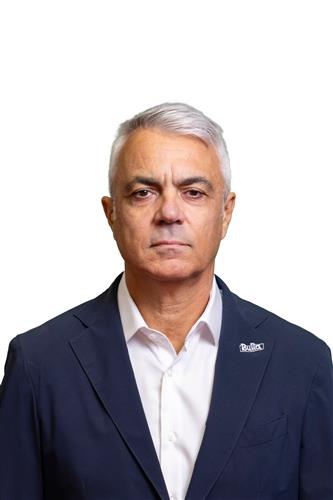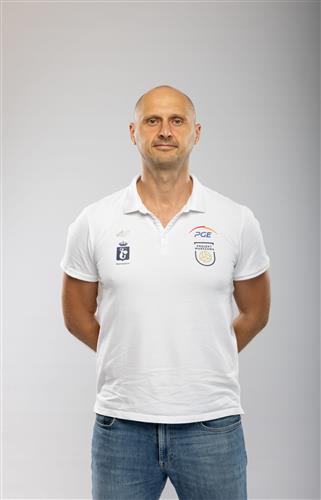 Highlights
Maksim BELOGORTSEV blocking Andrzej WRONA's attack
---
Highlights
Coach Andrea Anastasi encouraging his players
---
Gallery
Disclaimer
Photos featured on the CEV Photo Galleries are downloadable copyright free for media purposes only and only if CEV is credited as the source material. They are protected by copyright for all other commercial purposes. Those wishing to use CEV Photo Gallery photos for other commercial purposes should contact press@cev.eu
Match Report
Projekt WARSZAWA v Dinamo MOSCOW

Article
Dinamo Moscow learnt their lesson from the first encounter against Projekt Warszawa in which they came back from 0-2 winning it in tie-break. The re-match looked completely different.  From the first whistle, Dinamo was extremely focused on their mission, but Projekt Warszawa didn't make it an easy job putting a lot of pressure with their serve. Despite their efforts, in the middle of the set, with Pankov on service line (2 aces), Moscow ran away with the score reaching five-point lead and easily took the opener recording 71% of success in attack.
Taking a 6-1 lead, Dinamo Moscow kept the score safe in the second set, controlling the situation on the court up until 23-19. Then, Warszawa started to chase the score reducing the distance to one point at 23-22. The hosts saved the first set point with Superlak's spike, but one action later, they didn't find a way to stop Tsvetan Sokolov.
In the third set, Warszawa was not able to keep the pace with Dinamo. The visiting side was showing no mercy, improving further their advantage up to twelve points. Sokolov was out of their range and recorded 100% of efficiency in attack. Spike from Semen Dmitriev sealed the deal and Dinamo could start their double celebration. Sokolov who tallied 13 points (71% of success in attack) was named MVP of the game.
Read more
The match in numbers
Points
The combined total number of points scored by both teams throughout the entire match.
Duration
The total length of the match, from the first serve through until the last point has ended.
Spectators
Total number of people in attendance at the venue – taken at the end of the second set.
Match Spikes
The combined total number of successful spikes achieved by both teams throughout the entire match.
Reception Level
An average of the two team service reception percentages from the complete match.
Net Domination
The number of successful point winning blocks of Projekt WARSZAWA compared to Dinamo MOSCOW.
Ace Count
Projekt WARSZAWA number of service aces compared to Dinamo MOSCOW
Error Difference
Errors leading to points of Projekt WARSZAWA, next to those from Dinamo MOSCOW