Overview
Dinamo Moscow and Projekt Warszawa will meet today for the first time in the CEV Champions League Volley in the Super Match of the Week!
VC Dynamo back to CEV Champions League group stage since season 2018/19. Last year white-blues played in the CEV Cup and became the winners of competition (3:2, 3:1 at the final against Zenit Saint-Petersburg).
The match against Project Warsaw will be the first Champions League game at Volleyball arena Dynamo at Vasilisa Kozhina's street. From 2003 to 2020 VC Dynamo played home games at Dynamo Sport Hall at Lavochkina's street.
VC Dynamo is one of the basic team for Russian national team. This summer setter Pavel Pankov and two outside hitters Yaroslav Podlesnikh and Denis Bogdan became the silver medalist of the Olympic Games in Tokyo. Pankov, Podlesnikh, middle-blocker Ilya Vlasov and libero Evgeni Baranov also was a part of National team on Euro-2022.
Last weekend Dynamo became the member of Final Four of Russian Cup. At semi-final stage Konstantin Bryanskiy's team won 3 games against ASK (3:0), Ugra-Samotlor (3:0) and Ural (3:1). Setter Pavel Pankov scored 19 aces at those games and with 30 points became the second leading scorer of the team at this stage.
Outside spiker Yaroslav Podlesnikh is on fire. 27-years old player was the best scorer of the team at last four games. At the game against Ural he repeated his own record in National Championship games (25 points).
Projekt Warszawa will play in CEV Champions League in Russia for the very first time even when they already played with Russian team - Kuzbass Kemerovo (both matches were organized in Roeselare and Modena).
Projekt Warszawa has one of the best middle blockers pair in Polish PlusLiga - both are in the top 10 of blockers in league ranking (Piotr Nowakowski is 4th and got 24 blocks after 10 matches and Andrzej Wrona is 8th and got 19 blocks after 10 matches).
We will see four World Champions in a Projekt Warszawa squad - middleblocker Piotr Nowakowski (2014, 2018), captain and middle blocker Andrzej Wrona (2014), libero Damian Wojtaszek (2018), outside hitter Bartosz Kwolek (2018). Also coach Andrea Anastasi won a World Championship in 1990 with a team of Italy.
Coach of Projekt Warszawa - Andrea Anastasi knows how to play against Russian teams. In 2019 when he was a coach of Trefl Gdańsk, he broke the "winning streak" of 30 games in a row of Zenit Kazan! His team won 3: 2 in revenge in Kazan but lost promotion in the "golden set".
Previous year Champions League group stage was one of the most dramatic story for Projekt Warszawa (VERVA Warszawa ORLEN Paliwa in 2019-2021). Polish team was not promoted to the next stage after losing 2:3 with Kuzbass Kemerovo. Projekt needed only four points more in tie-break to get promotion to quarterfinals from second place (Polish team lost in tie-break 5:15).
Officials
How To Attend

st. Vasilisa Kozhina,13, MOSCOW, 121096 Capacity: 3500
Team
Team Profile

Dinamo MOSCOW

Address
Lavochkina, 32 Moscow
Team Schedule
Previous Games

Team
Staff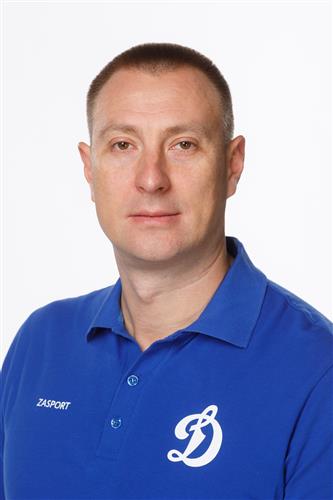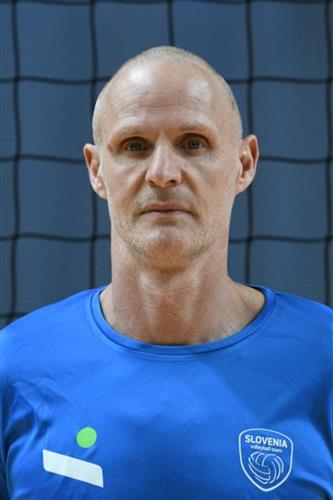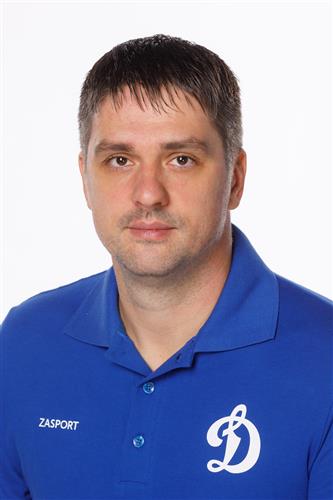 Highlights
Lauri KERMINEN ready to receive the serve
---
Highlights
Bartosz KWOLEK shows his disappointment after unsuccessful action
---
Highlights
Angel TRINIDAD DE HARO setting the ball
---
Highlights
CLM 43-Dinamo MOSCOW celebrating their comeback victory in Super Match of the Week
---
Gallery
Disclaimer
Photos featured on the CEV Photo Galleries are downloadable copyright free for media purposes only and only if CEV is credited as the source material. They are protected by copyright for all other commercial purposes. Those wishing to use CEV Photo Gallery photos for other commercial purposes should contact press@cev.eu
Match Report
Dinamo MOSCOW triumph over Projekt WARSZAWA in #SuperMOTW

Article
VC Dynamo and Project Warsaw started CEV Champions League group stage in Moscow. It was the first match of this tournament on the new Volleyball arena Dynamo at Vasilisa Kozhina's street.
Both teams came to this match in a good mood. Dynamo won the semi-final stage of Russian Cup and became the member of Final Four, and Project Warsaw won the last game in the national Championship against Slepsk (3:1).

Project Warsaw was better at the beginning of the first set. Dynamo had problems on the reception and, as the result, attacked far from the net. In the middle of the set «white-blues» narrowed the gap on services by Anton Semyshev and Vadim Likhosherstov. But it wasn't enough. Project Warsaw won the set 25:20.After first set Konstantin Bryanskiy made 2 substitutions. Opposite Tsvetan Sokolov and outside spiker Denis Bogdan changed Romanas Skulyavichus and Anton Semyshev. As the result – short spurt at the beginning of second set (3:0) with attack by Sokolov and ace by setter Pavel Pankov. It didn't became the break in the game. Project Warwas equalized the score (6:6). Angel Trinidad De Haro played first pace with Piotr Nowakowski, and also Dynamo players again had too many problems on the reception. Mikhal Superlak ended the set by attack from second zone (25:21).In the third set Bogdan became the main choice for Dynamo in the attack and Likhosherstov time after time stopped opponent's attack by «Monster block». Spurt 8:3 and Andrea Anastasi took first time-out at the set. Despite of it, Dynamo with the great service dominated till the and of the set (25:20).8:3 at the start of the 4-th set. 3 strikes by Yaroslav Podlesnykh and domination by Dynamo on the block. Pankov, Bogdan and Sokolov totally destroyed the reception of the rival and team from Moscow won the set with crushing score (25:16).

Tie-break was absolutely dramatic. Dynamo had a 4-points advantage (8:4, 12:8), but Project Warsaw made a comeback (12:12), but Podlesnykh was unstoppable. Russia opposite striker ended the game by 2 aces.   
Read more
"At first and second sets we made too many mistakes. We had problems on service and on attack. Than we could stabilized this moments and started to play our volleyball. Project Warsaw played carefully. In complicated situations they didn't risk. I'm thankful to my team for this victory."
Konstantin Bryanskiy
head coach of VC Dinamo MOSCOW
"Project Warszawa showed us, that is Champions League. We had many mistakes on service and attack. Maybe, we were a little bit nervous at the start of the game. Than we started play clearly in different components and won three sets."
Pavel Pankov
captain and setter of VC Dinamo MOSCOW
"We played on a top-level. It was very difficult to play 5 sets, but we was able to win game on the tie-break. We glad to take one point from Moscow, because Dynamo is the best team of our group. It's a long competition and we believe, that could show good result."
Andrea Anastasi
head coach of Projekt Warszawa
"In the first moment we played very well and I think our opponent could be a little surprised, but finally everything changed and regret it, because we had a great opportunity to win in this game. This was my debut in Champions League. I play on different position as a spiker, but today I did my best to help the team and I am really happy that I could play on the court today."
Mateusz Janikowski
opposite of Projekt Warszawa
The match in numbers
Points
The combined total number of points scored by both teams throughout the entire match.
Duration
The total length of the match, from the first serve through until the last point has ended.
Spectators
Total number of people in attendance at the venue – taken at the end of the second set.
Match Spikes
The combined total number of successful spikes achieved by both teams throughout the entire match.
Reception Level
An average of the two team service reception percentages from the complete match.
Net Domination
The number of successful point winning blocks of Dinamo MOSCOW compared to Projekt WARSZAWA.
Ace Count
Dinamo MOSCOW number of service aces compared to Projekt WARSZAWA
Error Difference
Errors leading to points of Dinamo MOSCOW, next to those from Projekt WARSZAWA