Head-to-Head
· TRENTINO Itas won all previous three Champions League meetings against Fenerbahçe HDI ISTANBUL.
· The first Champions League encounters between these teams came in the 2019/20 group phase. TRENTINA Itas won 3-2 at home (after trailing 0-2 in sets) and 3-1 in
Istanbul.
· Earlier this season, TRENTINO Itas defeated Fenerbahçe HDI ISTANBUL 3-0 in the reverse fixture in Trento on 16 December. Daniele Lavia (19) won the most points in that match, including six from stuff blocks. Fenerbahçe HDI ISTANBUL managed
three points from blocks in total. Metin Toy (14) picked up the most points for the Turkish side.
· Fenerbahçe HDI ISTANBUL lost each of their last 11 Champions League matches versus teams from Italy, since a 3-2 home win against Cucine Lube TREIA in the 2014/15 group stage.
· TRENTINO Itas have won all eight of their Champions League matches against Turkish sides.
Fenerbahçe HDI ISTANBUL

· Fenerbahçe HDI ISTANBUL are competing in the Champions League for the ninth time. The only time they reached beyond the group phase was on their debut in 2008/09, when they lost to Lube Banca Marche MACERATA in the 8th Final.
· Fenerbahçe HDI ISTANBUL opened their 2021/22 campaign with a 3-0 win versus AS CANNES Dragons, but lost their following two matches against TRENTINO Itas (0-3) and Sir Sicoma Monini PERUGIA (0-3)
· In their previous eight Champions League participations, Fenerbahçe HDI ISTANBUL claimed multiple group stage wins on four occasions: in 2008/09 (3), 2011/12 (3), 2014/15 (3) and 2020/21 (2).
· Fenerbahçe HDI ISTANBUL have played 10 five-setters in the Champions League, winning seven of those (70%). Of all teams to have played at least 10 deciding sets, only fellow Pool E team Sir Sicoma Monini PERUGIA (79%) have a better winning
percentage in five-setters.
· Metin Toy (44) is Fenerbahçe HDI ISTANBUL's leading points scorer this season, closely followed by Yacine Louati (43).
· In last Champions League season, Salvador Hidalgo Oliva (93) scored the most points among all players in the group stage. The Cuban has collected 27 points so far in current campaign.
"We're going to play against a team that works hard and is very successful. It will be a great opportunity to realize our capacity. It is very important that we find our self-confidence again in this match and use it in the Efeler League."
Seyed Mohammad Mousavi
Middle Blocker Fenerbahçe HDI ISTANBUL
"In the Champions League, we will play against a very experienced team that is well known by the whole world. We will do our best to reflect the spirit of Fenerbahçe on the field and win the match."
Hasan Yeşilbudak
Libero Fenerbahçe HDI ISTANBUL
TRENTINO Itas

· TRENTINO Itas are participating in the Champions League for the 11th time. The Italians won the competition three times, in consecutive editions from 2008/09 to 2010/11. TRENTINO Itas also claimed a top-three finish in 2011/12 (3rd), 2015/16 (2nd) and 2020/21 (2nd).
· Only Zenit KAZAN (6) have won the Champions League more than three times. The Russians (10) are also the only other team to claim as many as six podiums in the competition. ·TRENTINO Itas started the 2021/22 season with a 0-3 defeat versus Sir Sicoma Monini PERUGIA, but won their following two matches against Fenerbahçe HDI ISTANBUL (3-0) and AS CANNES Dragons (3-0).
· Daniele Lavia (38) and Alessandro Michieletto (37) are the team's leading points scorers this campaign.
· Coming into the fourth leg, only Cucine Lube CIVITANOVA's Robertlandy Simon Aties (15) has won more points from stuff blocks in the group phase than Lavia (8).
· Michieletto (10%) has the best server efficiency of all players after the first three legs of the group phase. Only Sir Sicoma Monini PERUGIA's Wilfredo Leon Venero (10) has produced more aces in the group phase than Michieletto (8).
"It is a very important match because we have a lot to gain. We must be ready for a completely different challenge compared to the one played in mid-December in Trento; Fenerbahce at home is a very concrete and formidable team. In the last few weeks we have worked a lot from a physical point of view. So we are energized and ready for a very clash, as it should be ".
Angelo Lorenzetti
Head Coach TRENTINO Itas
Officials
How To Attend

Nuh Kuyusu Cad. Seyit Ahmet Deresi Sok. No:5, ISTANBUL, 81150 Capacity: 7000
Team
Team Profile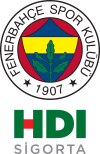 Fenerbahçe HDI ISTANBUL

Address
Bagdat St. Fenerbahce Sukru Saracoglu Stadium Kiziltoprak-Kadikoy Istanbul
Team Schedule
Previous Games
Team
Staff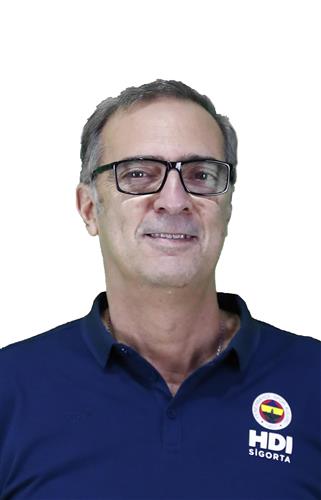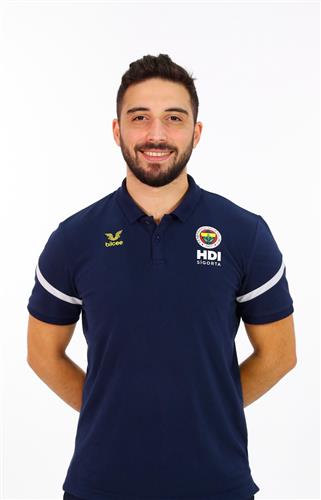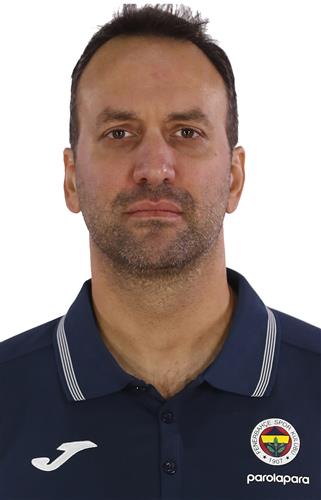 Highlights
Riccardo Sbertoli observing Alessandro Michieletto's spike
---
Highlights
Daniele Lavia spiking above Fenerbahce's block
---
Highlights
Fenerbahçe HDI ISTANBUL celebrating successful action
---
Highlights
Winners selfie!
---
Gallery
Disclaimer
Photos featured on the CEV Photo Galleries are downloadable copyright free for media purposes only and only if CEV is credited as the source material. They are protected by copyright for all other commercial purposes. Those wishing to use CEV Photo Gallery photos for other commercial purposes should contact press@cev.eu
Match Report
TRENTINO Itas unstoppable in #SuperMOTW

Article
Both sides entered the court fully motivated and aware of importance of the encounter. Trentino Itas, a pre-favourite of this clash started slowly build their advantage from 8-6 and improving it further to 15-9 with Marko Podrascanin on serve. Fenerhbahce HDI Istanbul did their very best to chase the score, but they couldn't find a way to stop Alessandro Michieletto who in the opening set had 100% of success in attack. Solid support from Matey Kaziyski, Daniele Lavia and other players, let Trentino closed the set with margin of five points.
The team from Istanbul returned to the court even more motivated to fight for every ball. They managed to gain a two-point advantage at 8-6, but Trentino made it up quickly and the game was continued on point-by-point basis. Metin Toy and Salvador Hidalgo Oliva were leading players for Fenerbahce, but their efforts were not enough in the decisive part of the set, especially that Wout D'Heer impressed with 3 winning blocks. From 18-17 Trentino with Michieletto on serve scored six points in a row and quickly closed the second set in their favour.
The third part started Trentino working even harder on block (5 stuffs in this set) what resulted with them taking 10-4 lead. Coach Angelo Lorenzetti called the time-out, but it didn't change the situation on the court, as the away side improved further their advantage, reaching maximum of ten points at 18-8. Sbertoli could count also on D'Heer and Podrascanin in attack. With perfectly balanced game, they didn't look back to earned their third victory in this edition of the Champions League. Alessandro Michieletto topped the Scorers Chart with 15 points (recording 4 stuffs, 1 ace and 10 kills, in addition he had 78% of positive reception), but the playmaking efforts of Riccardo Sbertoli were recognized with MVP award. Salvador Hidalgo Oliva was a top scorer of Fenerbahce with 10 points to his name.
Read more
"We are happy with both the performance and the final result, because we know that the eventual qualification for the quarterfinals was also based on this match. We'll obviously have to play our part in Cannes too if we want to continue to have a chance, then obviously it won't just depend on us. However, I believe that we're doing what we promised ourselves and we must continue on this path; once again the team has shown that they want to continue in the right way this season"
Angelo Lorenzetti
head coach of Trentino Itas
The match in numbers
Points
The combined total number of points scored by both teams throughout the entire match.
Duration
The total length of the match, from the first serve through until the last point has ended.
Spectators
Total number of people in attendance at the venue – taken at the end of the second set.
Match Spikes
The combined total number of successful spikes achieved by both teams throughout the entire match.
Reception Level
An average of the two team service reception percentages from the complete match.
Net Domination
The number of successful point winning blocks of Fenerbahçe HDI ISTANBUL compared to TRENTINO Itas.
Ace Count
Fenerbahçe HDI ISTANBUL number of service aces compared to TRENTINO Itas
Error Difference
Errors leading to points of Fenerbahçe HDI ISTANBUL, next to those from TRENTINO Itas